Beveilig je deur met dit slimme slot. Met zijn elegante design doet dit slot zeker geen afbreuk aan je voordeur. Daarnaast beschikt het slot over de nieuwste technologie zoals DoorSenseTM, zodat je altijd precies weet wanneer je deur vergrendeld is.
Lees meer
lees minder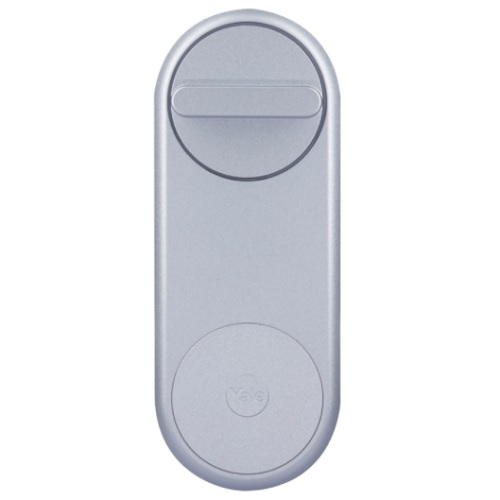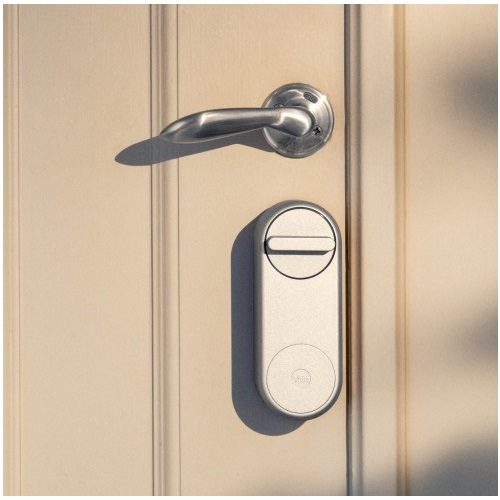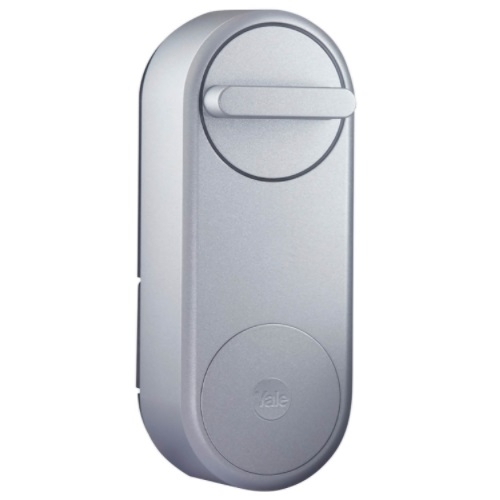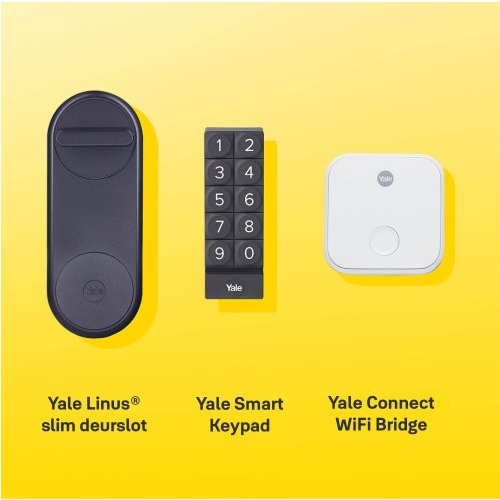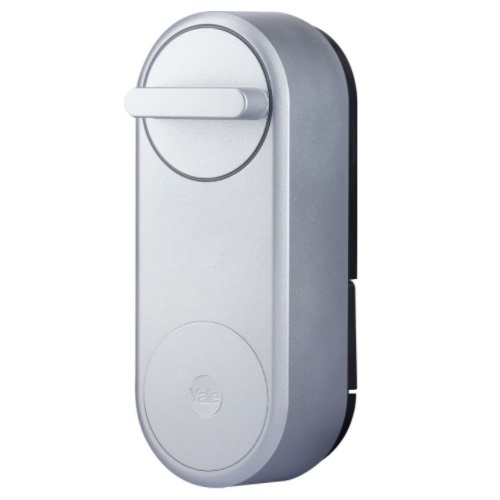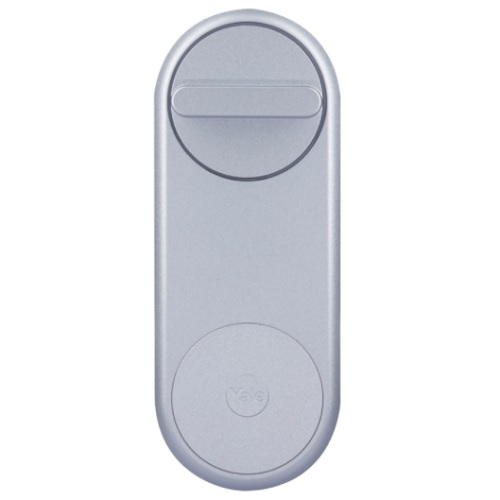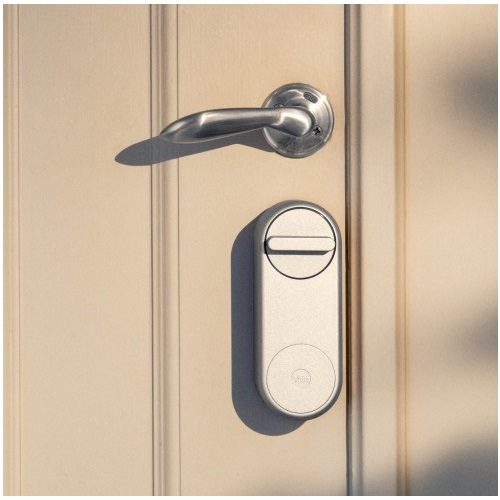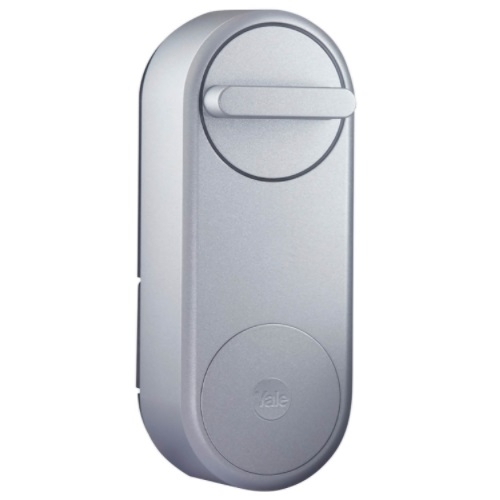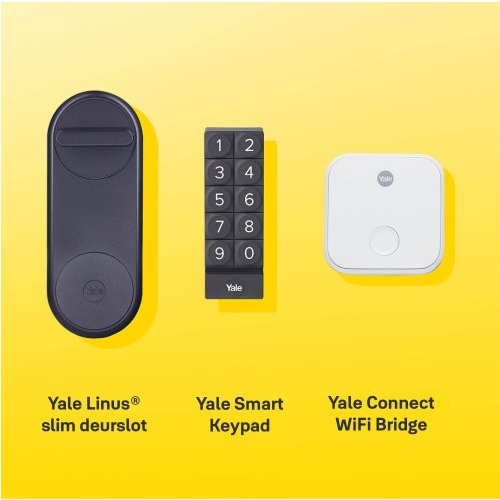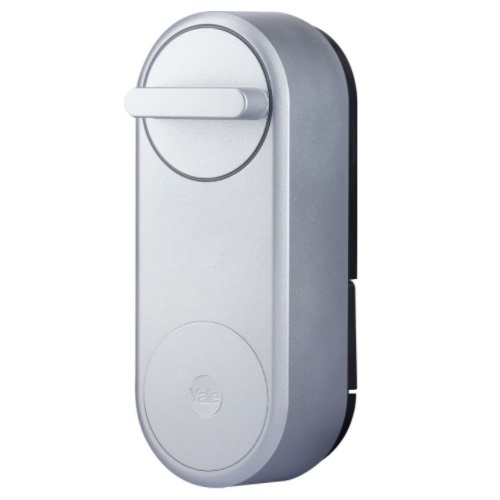 Vor 12:00 Uhr. bestellt, heute geliefert
Why Robbshop
2 year warranty
Ordered before 12:00 on working days, delivered today.
More than 3000 positive reviews
Smart home service, knowledge and advice
Available 6 days a week on +31 73 762 0 762
Standaard 2 jaar garantie
Voor 12 uur besteld, morgen in huis*.
Meer dan 3000 positieve beoordelingen
Smart home service, kennis en advies
6 dagen per week bereikbaar op +31 (0)73-7620762
Bundles
Related products
Summary
Reviews
Alternatives
Specifications & Manual
More from this brand
Save with our bundle offers
Samenvatting
In het kort
Merk

Yale

Artikelnr.

YAL_LINUS_S

Installatiegraad

Makkelijk

Protocol

Bluetooth
Plus- en minpunten
+
Je plaats hem op je bestaande cilinder
+
Er is ook een keypad beschikbaar
-
Je hebt wel een cilinder met paniekfunctie nodig
Omschrijving
Yale Linus Silver H3>
When you mount this beautiful lock of Locksmith Yale on your door, you can always go inside, even if you have forgotten your key. Of course you need your phone ... Turn the lock to the app on your smartphone and operate the slot via Bluetooth or use the GeOFENCE option to open the slot automatically open or close as soon as you come close or correct Leaves (maximum radius of 25 meters).

You can also upgrade the lock with a special WiFi bridge so that you can operate it from anywhere in the world. This is the Yale Connect. In addition, there is still the possibility to leave a keypad for people without a smartphone like some elderly people and children. Close yourself outside is therefore no longer with this smart slot! & Nbsp; p>
The new integration with Doorbird means that you can now also open your door with Linus via the Doorbird app. Are your guests waiting for the door and is nobody's home? No need, you can let them in with the smart door lock Linus. P>
Toon meer
Toon minder
ROBB's advies
Laat je deur automatisch opengaan als je thuis komt zodat je zonder je boodschappen neer te zetten en te friemelen met je sleutels voordat je naar binnen kunt. Ben jij ook vergeetachtig genoeg om je sleutel elke dag kwijt te raken? Dan is een slim slot de juiste keuze.
Toon meer
Toon minder
Volledige Specificaties
Algemeen
Available app

iOS

, Android

Scene control possible

Ja

Smart functions

Slim door lock

Works with

Amazon echo

, Homey Pro

, Google Home

, Apple HomeKit

, Homey Bridge

, Philips Hue
Handleiding
Download hier de handleiding(en):
Lekker laten installeren
Liever lui dan moe? Laat je producten dan installeren door onze smart home experts. Dan weet je zeker dat alles naar behoren werkt, zonder dat je zelf al die handleidingen moet uitpluizen! Laat ons alles voor je installeren én programmeren, dan kun jij leukere dingen gaan doen.
Dit wordt 'm!
Yale Linus Silver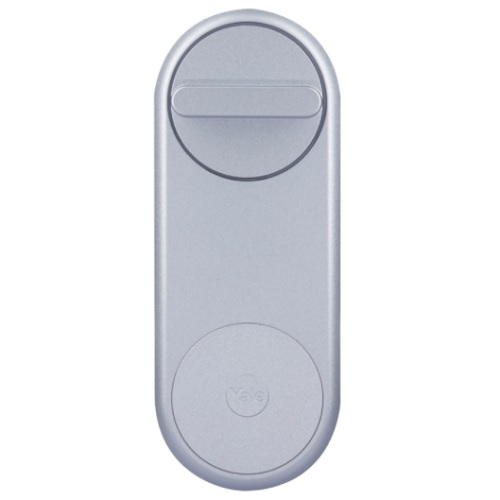 Vor 12:00 Uhr. bestellt, heute geliefert
Why Robbshop
2 year warranty
Ordered before 12:00 on working days, delivered today.
More than 3000 positive reviews
Smart home service, knowledge and advice
Available 6 days a week on +31 73 762 0 762
Standaard 2 jaar garantie
Voor 12 uur besteld, morgen in huis*.
Meer dan 3000 positieve beoordelingen
Smart home service, kennis en advies
6 dagen per week bereikbaar op +31 (0)73-7620762
Vor 12:00 Uhr. bestellt, heute geliefert