Xiaomi Aqara Smart Wall Switch H1 | Double Switch
Start scènes of schakel je verlichting eenvoudig met deze schakelaar van Aqara. Deze variant heeft twee knoppen; één voor de aangesloten verlichting en één om scènes te starten Deze schakelaar sluit je aan op het lichtnet ter vervanging van je bestaande schakelaar.

Lees meer
lees minder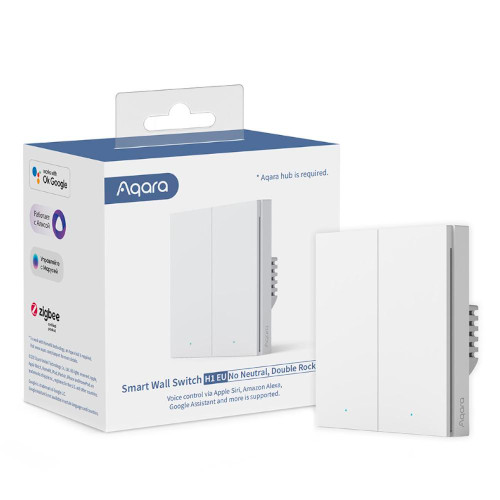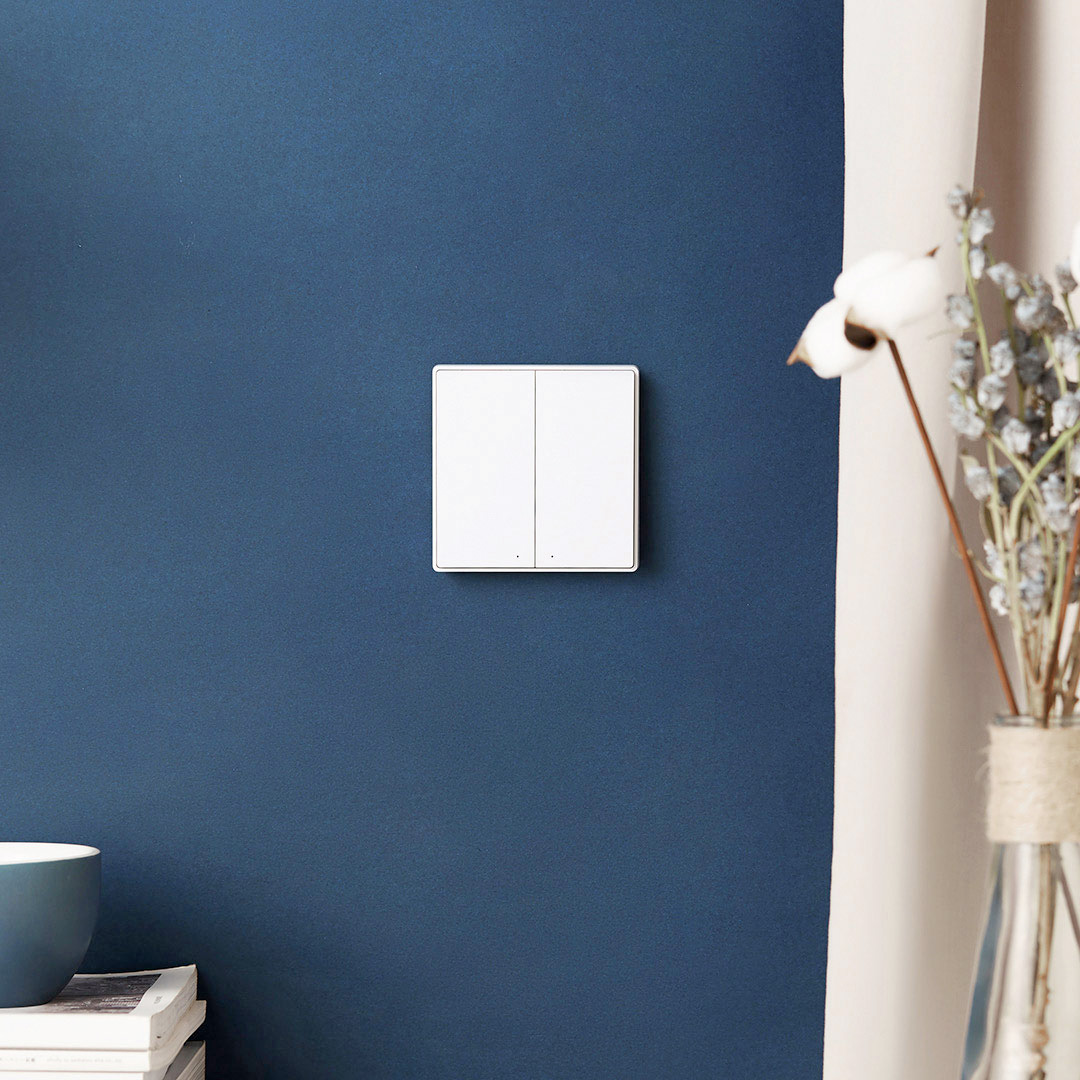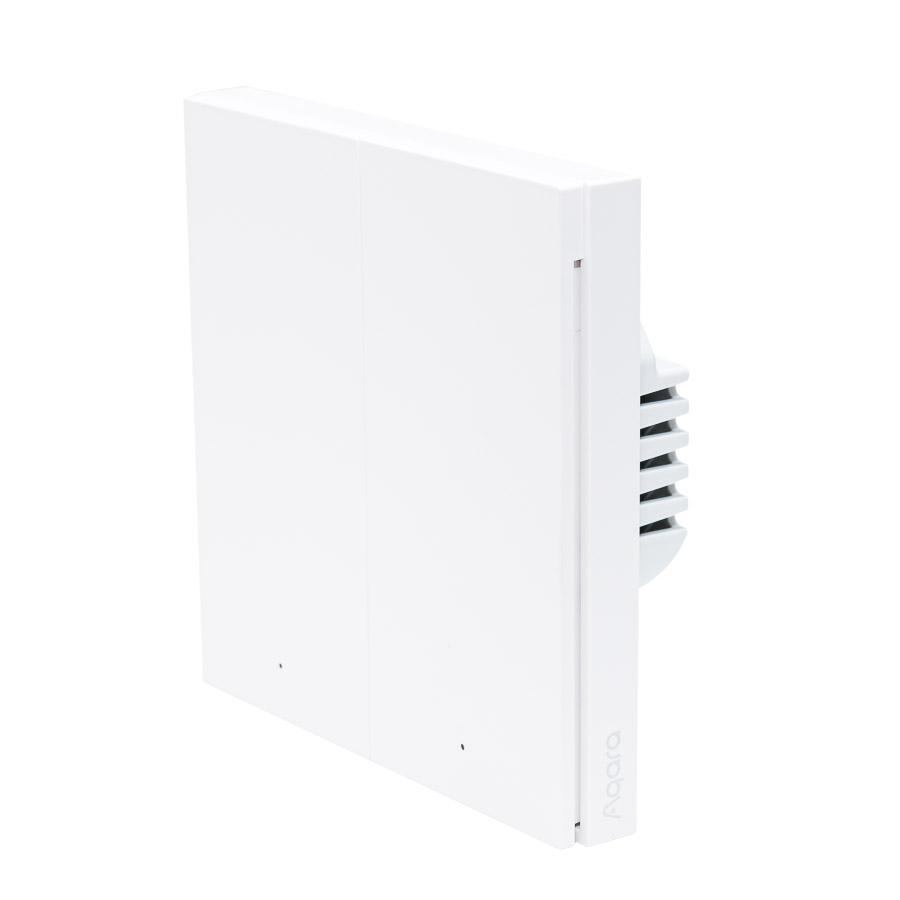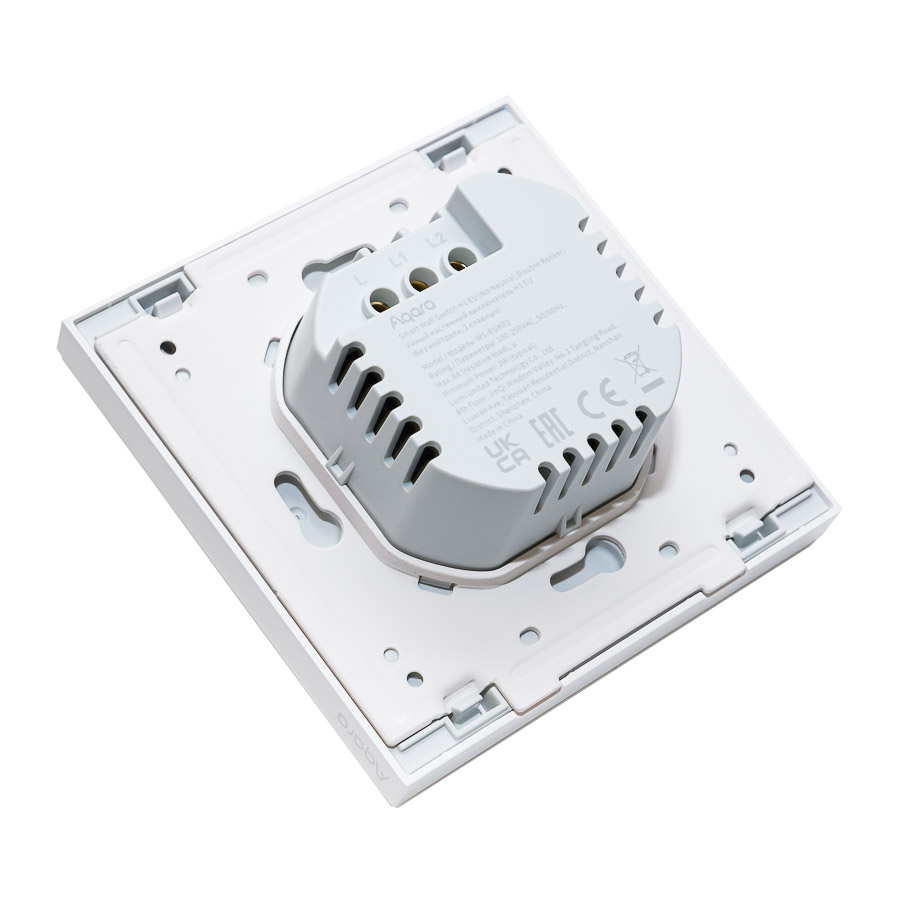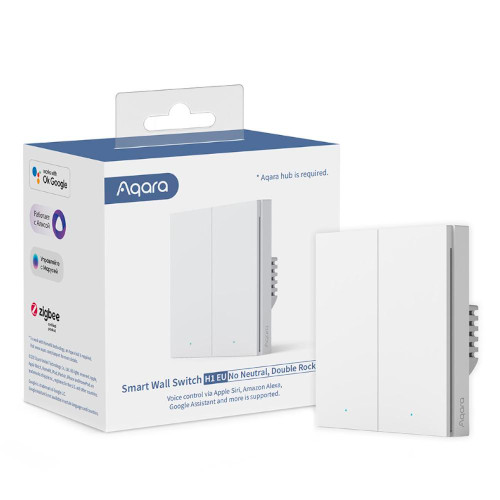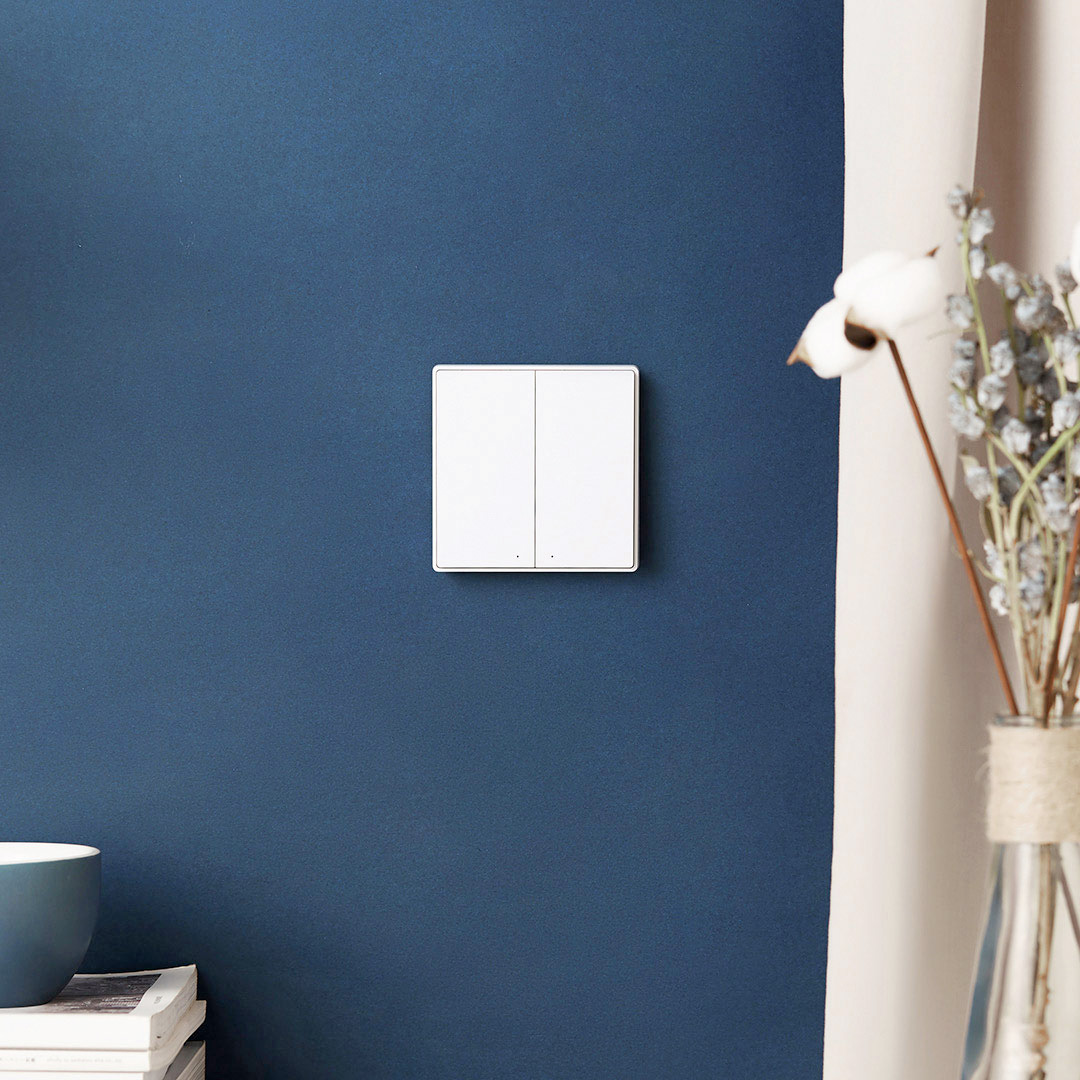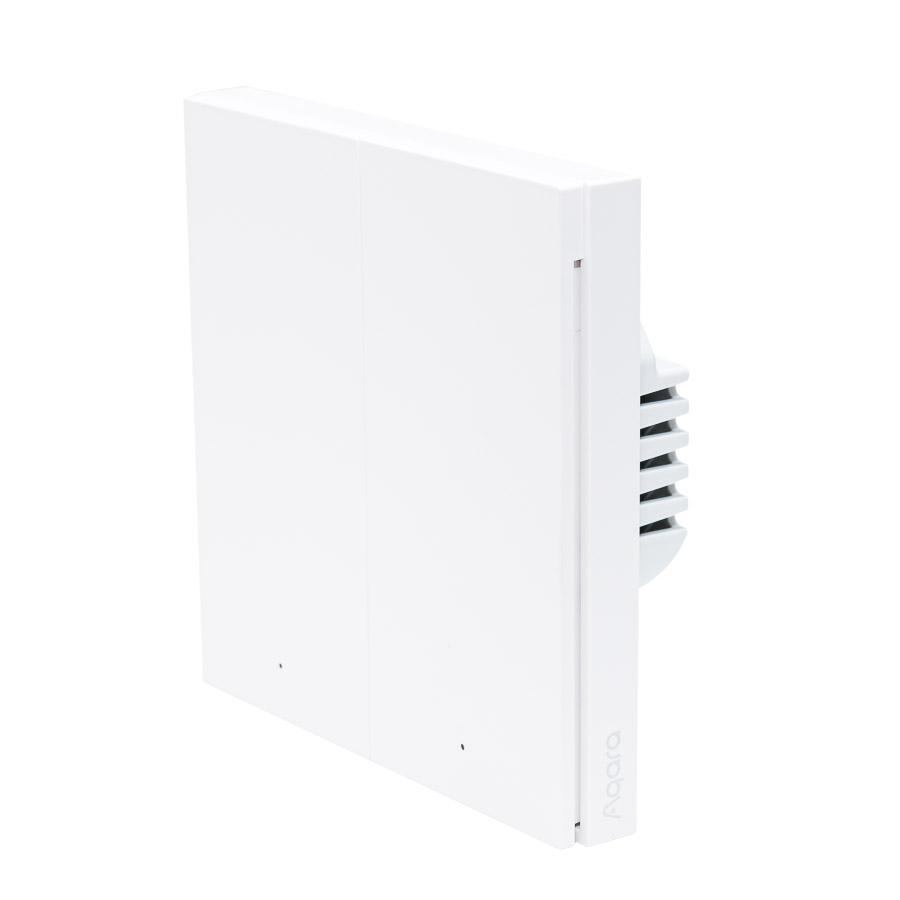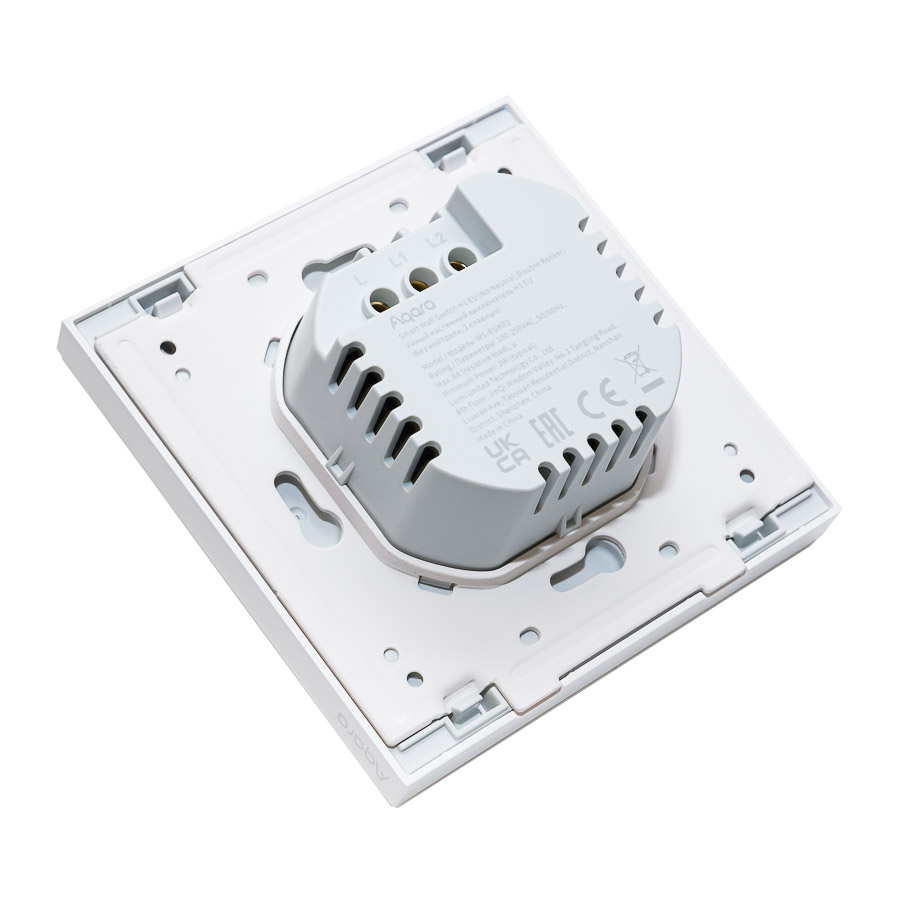 SKU:
AQA_2_WIRE_DOUBLE_ROCKER
Why Robbshop
2 year warranty
Ordered before 12:00 on working days, delivered today.
More than 3000 positive reviews
Smart home service, knowledge and advice
Available 6 days a week on +31 73 762 0 762
Standaard 2 jaar garantie
Voor 12 uur besteld, morgen in huis*.
Meer dan 3000 positieve beoordelingen
Smart home service, kennis en advies
6 dagen per week bereikbaar op +31 (0)73-7620762
Bundles
Related products
Summary
Reviews
Alternatives
Specifications & Manual
More from this brand
Samenvatting
In het kort
Merk

Aqara

Artikelnr.

AQA_2_WIRE_DOUBLE_ROCKER

Installatiegraad

Makkelijk

Protocol

Zigbee
Plus- en minpunten
+
2-draads aan te sluiten
+
Aan te sturen met externe sensoren/schakelaars
+
Past in ronde en vierkante dozen
-
Past niet in standaard system 55 afdekmateriaal
-
Werkt momenteel alleen met de aqara hub
Omschrijving
Aqara Smart Wall Switch Zigbee strong> div>

Start scenes or enable your lighting with this Xiaomi Aqara switch. He is, among other things, compatible with Google Assistant and Apple HomeKit so it is possible to activate the voice switch. It is also possible to connect a sensor / magnet contact via a scenario to the switch to activate it in this way. Div>

& nbsp; div>

Design strong> div>

These 2-wire single switch with built-in zigbee chip fits in square and round wall boxes (86mm). The switch is of premium quality and has a sleek design. div>

& nbsp; div>

Stroeking & Nbsp; strong> div>

The switch is supplied with flow measurement This allows you to keep the consumption of the connected devices and, for example, switch them off if they come over a certain consumption. DIV>

Toon meer

Toon minder

ROBB's advies

Slimme Zigbee schakelaar die je op het lichtnet aansluit. In deze schakelaar zit een relais om een aangesloten lamp te schakelen. In combinatie met een draadloze schakelaar kun je deze schakelaar gebruiken voor een slimme hotelschakeling.

Toon meer

Toon minder
Reviews
---
Uiterst prettig werkende schakelaar voor een buitengewoon prettige prijs! Nadeel is wel dat ik naast mijn Homey ook een Aqara hub moest aanschaffen. Maar nadat ik de tweedraads schakelaar op het toilet had aangesloten (zodat de ventilator nog enkele minuten blijft doordraaien) werkte het binnen een minuut als een tierelier. De schakelaar is ook handmatig weer uit te zetten omdat deze is uitgerust met een drukschakelaar. Best of both worlds, dus. Vanavond eenzelfde schakelaar aangesloten in het ketelhuis. Daar staT ook een schoenenkast. Het licht aandoen is geen probleem maar weer uitschakelen vinden mijn huisgenoten moeilijk (...) Met deze schakelaar gaat de lamp na drie minuten automatisch uit ;-) Binnenkort nog even contact opnemen met ce helpdesk van Robbshop hoe ik hier een hotelschakeling van kan maken. Al met al zeer tevreden over het materiaal (en deze webshop!)!
"Eenmaal geïnstalleerd kun je er 3 verschillende acties mee starten, dat doe je door 1X te drukken, 2X drukken en lang inhouden" Dit klopt dus niet, dat kan alleen met puls-drukkers, niet met schakelaars.
Ook via Conbee II aan Homeseer te koppelen
Ziet er zeer degelijk uit. Stevige metalen rand waar hij aan de installatiedoos vastgeschroefd wordt. Gekoppeld aan Homeseer via Conbee II en JowiHue plugin. Ik was al enige tijd op zoek naar een switch/schakelaar in zigbee met geringe inbouwdiepte. Ook een voordeel dat de draden er aan de achterzijde uitkomen ipv aan de zijkant. Het blijft een groot voordeel dat je op deze wijze ook lokaal kan bedienen. Zou deze ook graag in dimmeruitvoering hebben.
Lees alle reviews
Verbergen
Volledige Specificaties
Algemeen
Controllable with

Wireless remote

, Smart hub

Number of physical buttons

Buttons 2-wire

Scene control possible

Ja

Smart functions

Makes Switch Slim

Working temperature

0 ° C to +40 ° C

Works with

Alexa

, Aqara

, Google assistant

, Apple HomeKit

, Elftttt

, Siri
Handleiding
Download hier de handleiding(en):
Lekker laten installeren
Liever lui dan moe? Laat je producten dan installeren door onze smart home experts. Dan weet je zeker dat alles naar behoren werkt, zonder dat je zelf al die handleidingen moet uitpluizen! Laat ons alles voor je installeren én programmeren, dan kun jij leukere dingen gaan doen.
Dit wordt 'm!
Xiaomi Aqara Smart Wall Switch H1 | Double Switch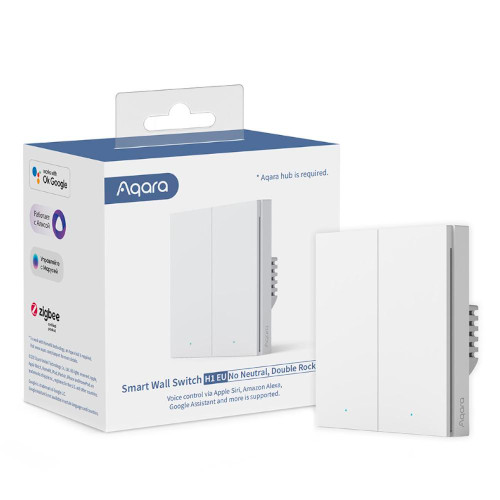 Why Robbshop
2 year warranty
Ordered before 12:00 on working days, delivered today.
More than 3000 positive reviews
Smart home service, knowledge and advice
Available 6 days a week on +31 73 762 0 762
Standaard 2 jaar garantie
Voor 12 uur besteld, morgen in huis*.
Meer dan 3000 positieve beoordelingen
Smart home service, kennis en advies
6 dagen per week bereikbaar op +31 (0)73-7620762