Bedien vanaf nu eenvoudig je Sonos en Philips Hue producten met dit mooie product van Violet. Het is een compact scherm voor aan de muur wat bevestigd kan worden op een standaard inbouwdoos. Door het formaat en de prijs is het product ook zeer geschikt om in meerdere ruimtes te installeren.
Lees meer
lees minder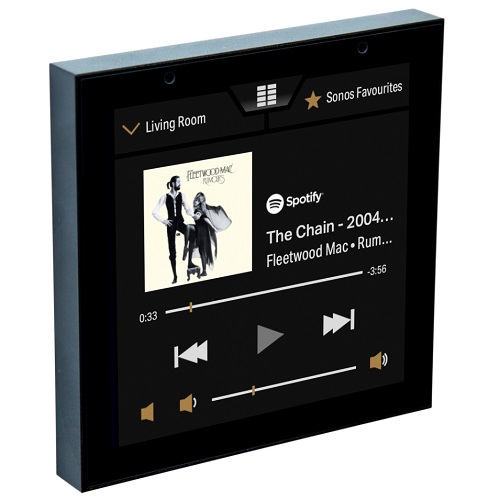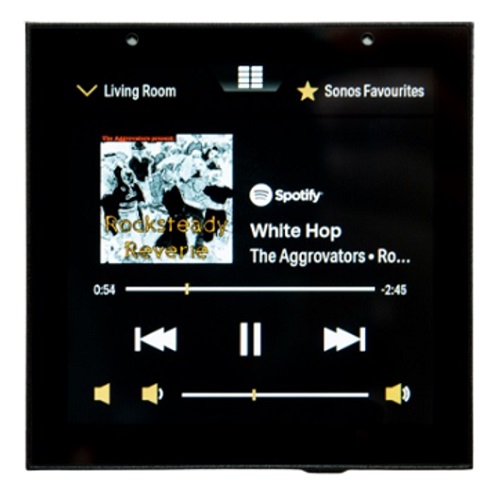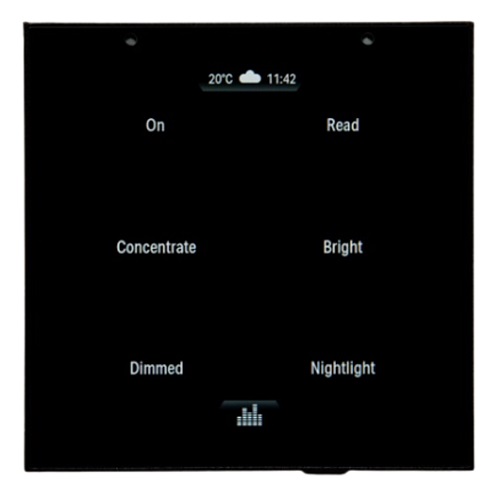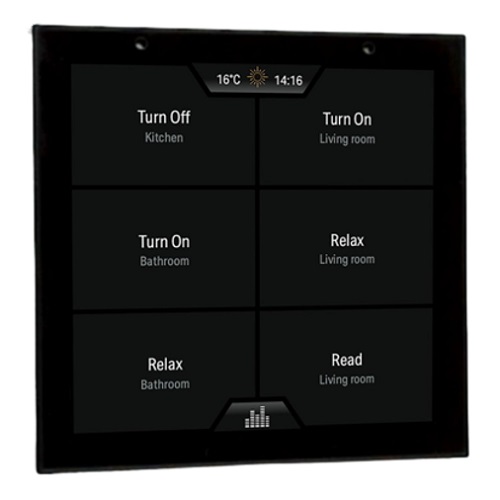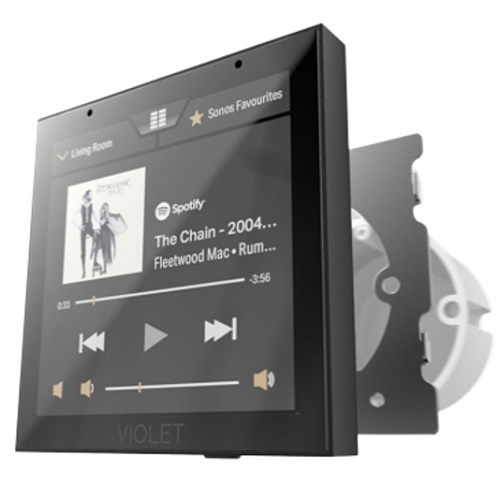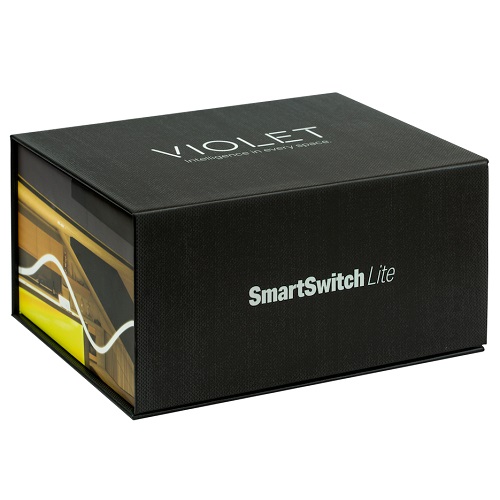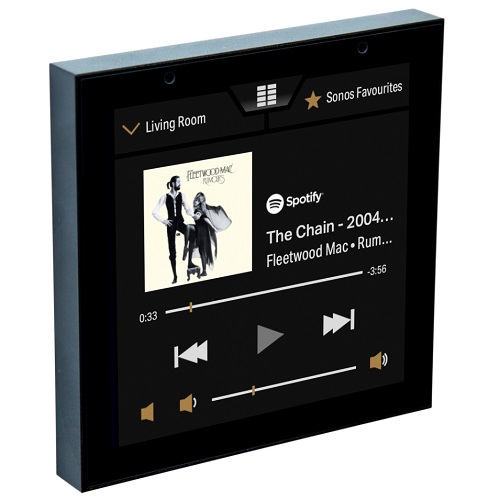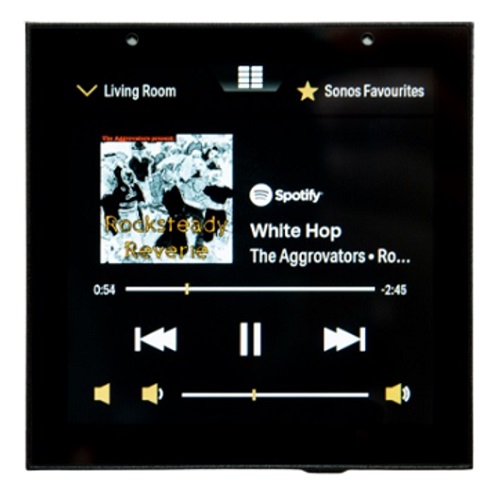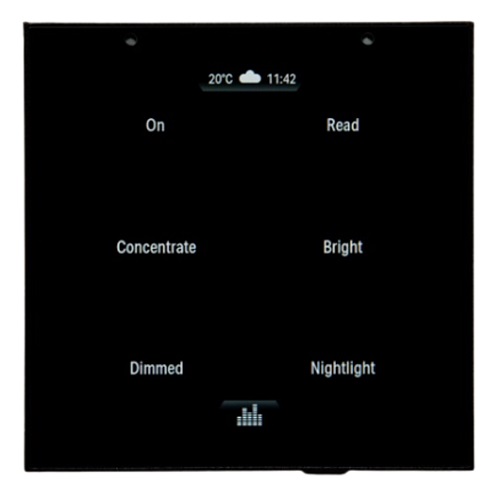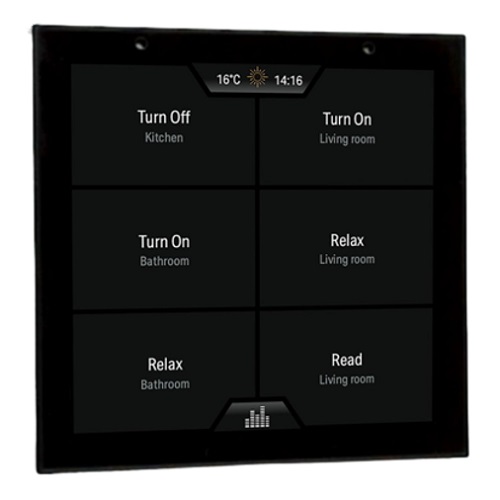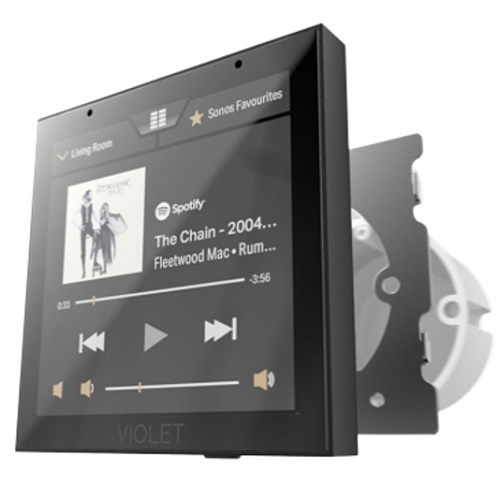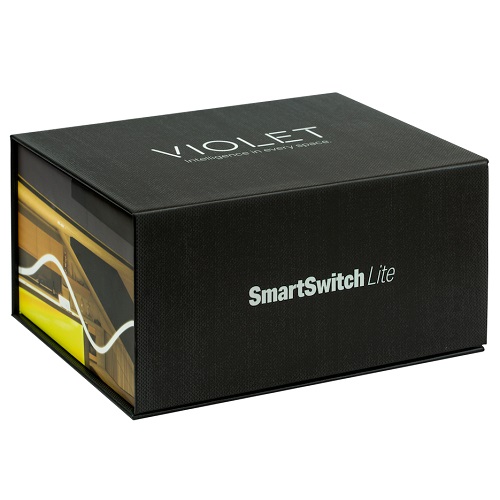 SKU:
VIO_SMART_SWITCH_LITE
Vor 12:00 Uhr. bestellt, heute geliefert
Why Robbshop
2 year warranty
Ordered before 12:00 on working days, delivered today.
More than 3000 positive reviews
Smart home service, knowledge and advice
Available 6 days a week on +31 73 762 0 762
Related products
Summary
Reviews
Alternatives
Specifications & Manual
More from this brand
Samenvatting
In het kort
Merk

Violet

Artikelnr.

VIO_SMART_SWITCH_LITE

Installatiegraad

Makkelijk

Protocol

WiFi 2.4GHz
Plus- en minpunten
+
Stuur je Sonos en Hue aan via één apparaat
+
Past in een standaard inbouwdoos
+
Compacter en goedkoper dan een tablet aan de muur
-
Er is geen webinterface om hem in te stellen
-
Extra plugins zijn betaald (o.a. FIBARO)
Omschrijving
Violet Smart Switch Lite
Voeg luxe en comfort toe aan je huis met deze Smart Switch van Violet. Je kan er namelijk al je Philips Hue én Sonos producten (er volgen nog meerdere plugins) mee bedienen vanaf één centrale plek. Hierdoor hoef je dus niet meer naar je telefoon te zoeken als je van muziekkanaal of playlist wil switchen of wanneer je de juiste sfeer in wil creëren met je verlichting.

Het apparaat past in een standaard inbouwdoos, wat de installatie eenvoudig maakt, ook in bestaande bouw. Je hebt dus alleen stroom en WiFi nodig om hem aan te kunnen sluiten.

Daarnaast zorgt het strakke en compacte design ervoor dat het niet zo erg opvalt als bijvoorbeeld een tablet aan de muur. Voor optimaal gemak kan je er verschillende plaatsen in huis, denk hierbij aan de keuken, badkamer of slaapkamer.

Heb je nog geen Sonos producten? Of wil je hier meer over weten? Neem dan eens een kijkje op onze experience pagina.
Toon meer
Toon minder
ROBB's advies
Met dit handige apparaatje, wat er ook nog eens super gelikt uit ziet kan je eenvoudig je Sonos en Philips Hue apparaten bedienen vanaf de wand zonder hier je telefoon voor te hoeven pakken
Toon meer
Toon minder
Reviews
---
Deze kan volgens mij via de juiste plugin ook gekoppeld worden met Fibaro maar enkel met HC3 ? https://violet-ultra.co.uk/product/fibaro-core/ Wie kan dit testen ?
Lees alle reviews
Verbergen
Volledige Specificaties
Algemeen
Scene control possible

Ja

Smart functions

Wireless switch

Works with

Fibaro HC3

, Homey Pro

, Sonos

, Philips Hue

, Fibaro HC3L
Handleiding
Download hier de handleiding(en):
Lekker laten installeren
Liever lui dan moe? Laat je producten dan installeren door onze smart home experts. Dan weet je zeker dat alles naar behoren werkt, zonder dat je zelf al die handleidingen moet uitpluizen! Laat ons alles voor je installeren én programmeren, dan kun jij leukere dingen gaan doen.
Dit wordt 'm!
Violet Smart Switch Lite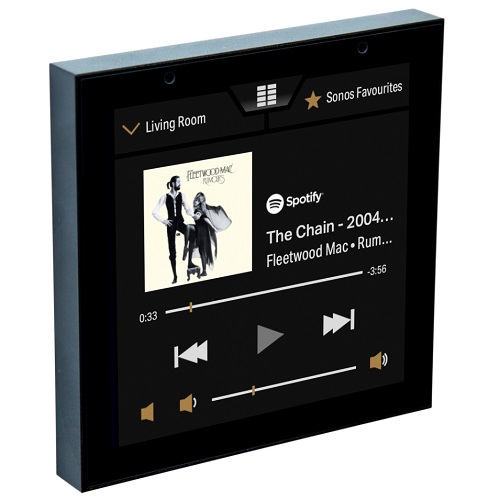 Vor 12:00 Uhr. bestellt, heute geliefert
Why Robbshop
2 year warranty
Ordered before 12:00 on working days, delivered today.
More than 3000 positive reviews
Smart home service, knowledge and advice
Available 6 days a week on +31 73 762 0 762