Twinkly Curtain 210 RGBW leds WiFi + Bluetooth
Kleur een hele wand im jouw favoriete kleur met de slimme curtain verlichting. Maak prachtige lichteffecten tijdens een zomerfeest of met kerst.


Lees meer
lees minder
RGBW Kleuren
WiFi + Bluetooth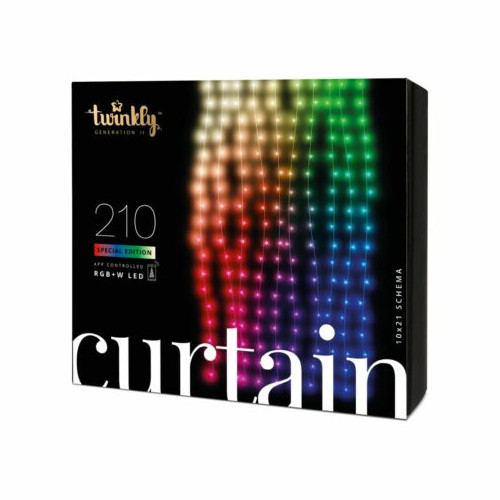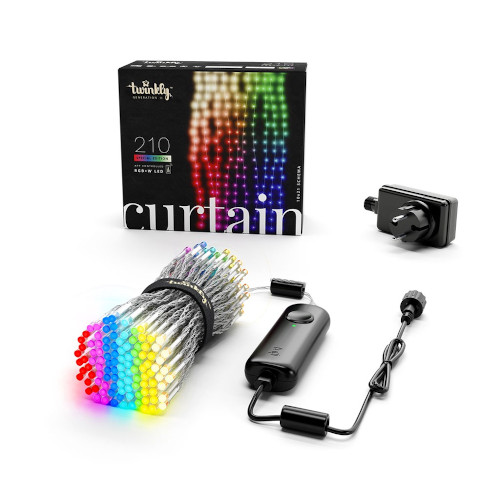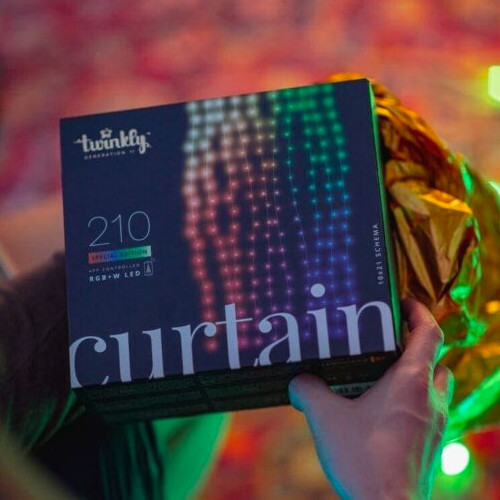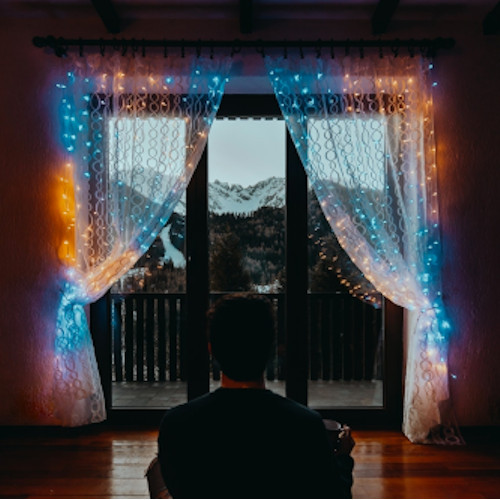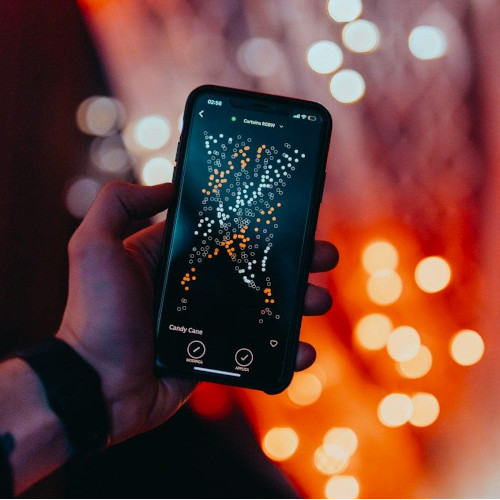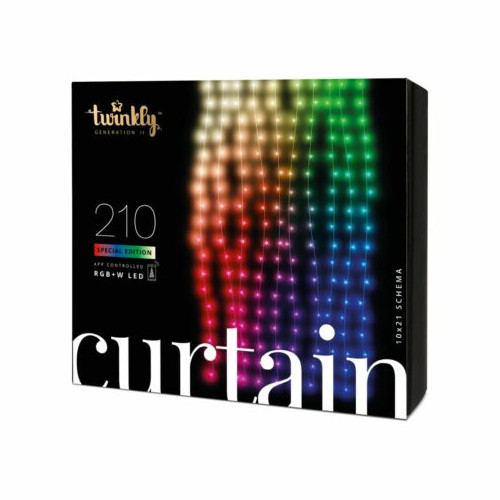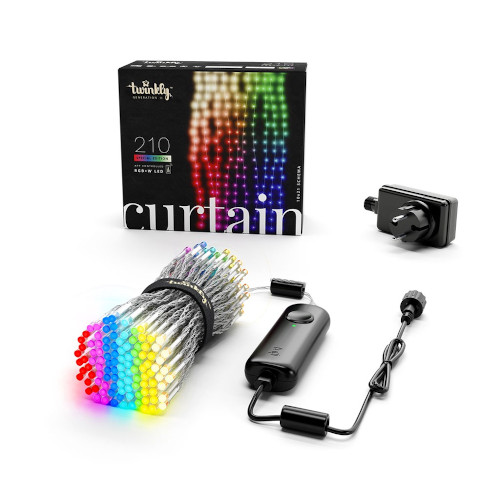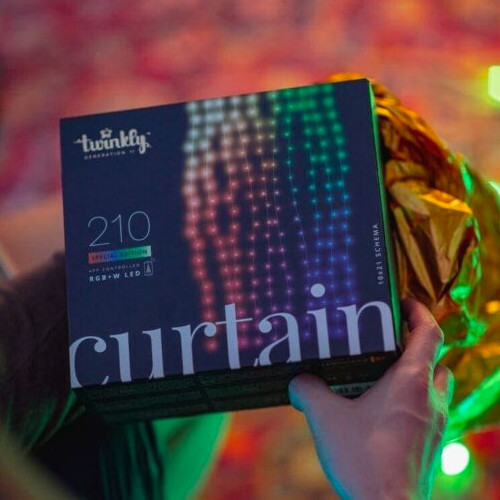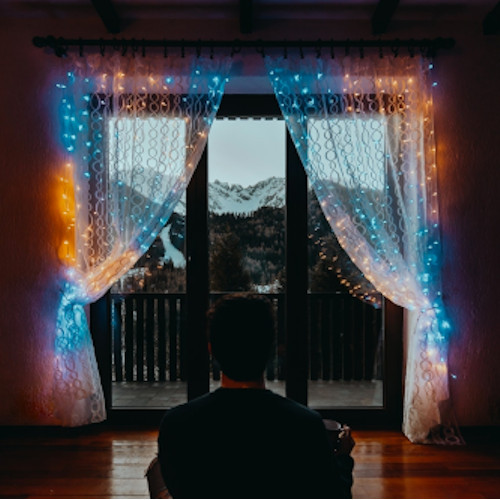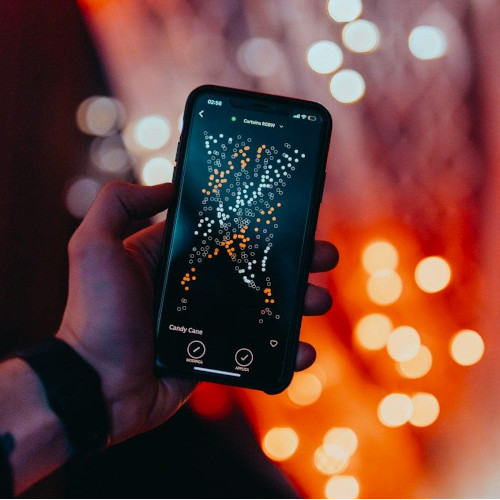 RGBW Kleuren
WiFi + Bluetooth
Vor 12:00 Uhr. bestellt, heute geliefert
Why Robbshop
2 year warranty
Ordered before 12:00 on working days, delivered today.
More than 3000 positive reviews
Smart home service, knowledge and advice
Available 6 days a week on +31 73 762 0 762
Standaard 2 jaar garantie
Voor 12 uur besteld, morgen in huis*.
Meer dan 3000 positieve beoordelingen
Smart home service, kennis en advies
6 dagen per week bereikbaar op +31 (0)73-7620762
Related products
Summary
Reviews
Alternatives
Specifications & Manual
More from this brand
Samenvatting
In het kort
Merk

Twinkly

Artikelnr.

TWI_TWW210SPP-TEU

Installatiegraad

Makkelijk

Protocol

Bluetooth,

WiFi 2.4GHz
Plus- en minpunten
+
Maak prachtige lichteffecten
+
Koppel meerdere curtains
-
De strip is maar 1,5 meter
Omschrijving
Twinkly curtain 210 RGBW leds | Verlicht een hele wand
Bedek heel je muur met dit slimme lichtgordijn van Twinkly. Het lichtgordijn is 1,5 meter lang en de 210 RGBW leds hangen 2,1 meter naar beneden. Je kan ook meerdere slimme lichtgordijnen aan elkaar koppelen oom een nog beter effect krijgen van de slimme verlichting. De slimme lichtsnoer werkt op WiFi en Bluetooth, hierdoor is hij stand-alone te gebruiken zonder smart home controller via de Twinkly app. Hij is wel bedienbaar met smart home controllers zoals de Homey. Je kunt de Twinkly wall ook via spraak besturen met Google Home en Amazon Alexa
Toon meer
Toon minder
ROBB's advies
Je kunt de Twinkly producten heel eenvoudig installeren via de Twinkly app. Vanuit de app kun je ook allerlei verschillende kleurpatronen instellen en je kunt ze ook zelf maken.
Toon meer
Toon minder
Volledige Specificaties
Algemeen
Available app

iOS

, Android

Colour product

Transparent

Protocol

Bluetooth

, WiFi 2.4GHz

Smart functions

Smart lighting

Works with

Amazon echo

, Google Home

, Apple HomeKit

, Homey Bridge

, Wifi
Handleiding
Download hier de handleiding(en):
Lekker laten installeren
Liever lui dan moe? Laat je producten dan installeren door onze smart home experts. Dan weet je zeker dat alles naar behoren werkt, zonder dat je zelf al die handleidingen moet uitpluizen! Laat ons alles voor je installeren én programmeren, dan kun jij leukere dingen gaan doen.
Dit wordt 'm!
Twinkly Curtain 210 RGBW leds WiFi + Bluetooth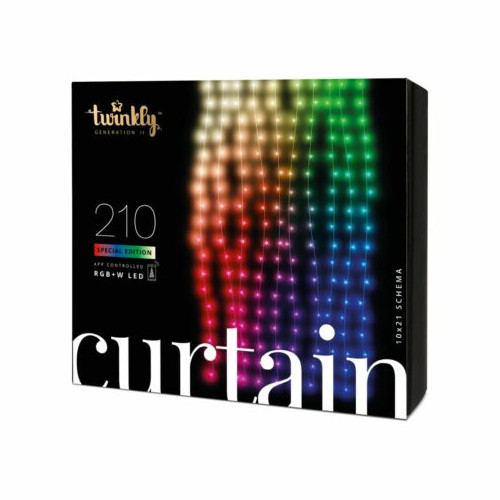 Vor 12:00 Uhr. bestellt, heute geliefert
Why Robbshop
2 year warranty
Ordered before 12:00 on working days, delivered today.
More than 3000 positive reviews
Smart home service, knowledge and advice
Available 6 days a week on +31 73 762 0 762
Standaard 2 jaar garantie
Voor 12 uur besteld, morgen in huis*.
Meer dan 3000 positieve beoordelingen
Smart home service, kennis en advies
6 dagen per week bereikbaar op +31 (0)73-7620762
Vor 12:00 Uhr. bestellt, heute geliefert