Shelly Wallplug 2500w Wifi Shelly
Slimme WiFi Stekker met 2500W schakelbaar vermogen. Kan de zwaarste apparaten aan dus.
Lees meer
lees minder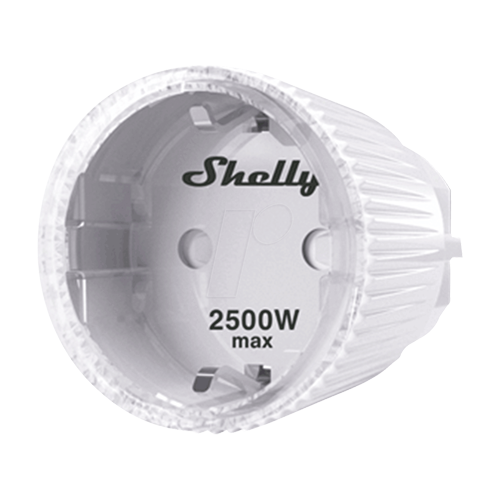 20,95* 22,95*
Quantity
Item price
From

2

19,50*
From

4

17,50*
Voor 12:00. besteld, vandaag nog in huis
Waarom Robbshop
Standaard 2 jaar garantie
Voor 12:00 besteld, vandaag in huis. En anders morgen.
Meer dan 3000 positieve beoordelingen
6 dagen per week bereikbaar op +31 73 762 0 762
Related products
Summary
Reviews
Alternatives
Specifications & Manual
More from this brand
Samenvatting
In het kort
Merk

Shelly

Artikelnr.

SHE_PlugS

Installatiegraad

Ietsiepietsie werk
Omschrijving
WiFi Smartplug 2500W | Shelly Plug
This smart plug works directly with your WiFi network and therefore you do not need a separate controller to operate it via your smartphone / tablet. Can switch up to 3500W. More than enough to make your washing machine or dryer smart.
Toon meer
Toon minder
ROBB's advies
Deze tussenstekker van Shelly kan een vermogen van 2500W aan, daarmee kun je bijvoorbeel je wasmachine mee schakelen. De schakelaar is onder andere te gebruiken met de Homey en Google Home
Toon meer
Toon minder
Reviews
---
Shelly tussenstekker doet wat hij moet doen
Altijd huiverig voor WiFi domotica geweest, maar Shelly heeft dat veranderd! Wat een mooi product is dit. De prijs ligt sowieso al een stuk lager dan de gebruikelijke Z-wave en/of Zigbee producten, maar daar is mbt functionaliteit en kwaliteit niets van te merken. Uiteraard moet je wel zorgen dat je WiFi thuis op orde is sinds hij gebruik maakt van de 2,4Ghz. Aangesloten op Homey en direct zichtbaar nadat ze gekoppeld zijn met je WiFi. Dat laatste doe je via de Shelly app op je telefoon. Momenteel 6 stuks in gebruik, nog geen issues gevonden tot nu toe.
Lees alle reviews
Verbergen
Volledige Specificaties
Algemeen
Werkt met

Homey

, IFTTT

, Google Home

, WiFi

, Amazon Alexa

Geschikt voor buitengebruik

Nee

Mogelijkheden

Energie meting

, Schakelaar Aan/Uit
Handleiding
Download hier de handleiding(en):
Lekker laten installeren
Liever lui dan moe? Laat je producten dan installeren door onze smart home experts. Dan weet je zeker dat alles naar behoren werkt, zonder dat je zelf al die handleidingen moet uitpluizen! Laat ons alles voor je installeren én programmeren, dan kun jij leukere dingen gaan doen.
Dit wordt 'm!
Shelly Wallplug 2500w Wifi Shelly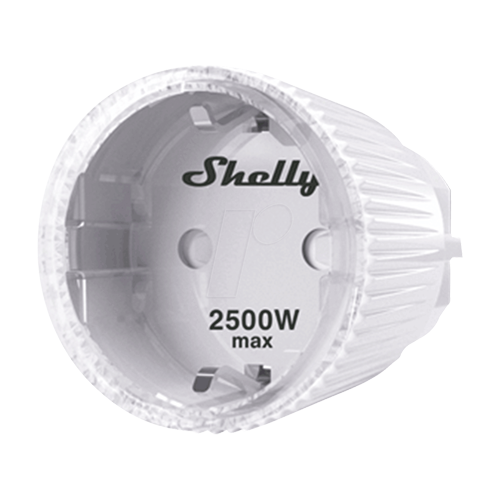 20,95* 22,95*
Quantity
Item price
From

2

19,50*
From

4

17,50*
Voor 12:00. besteld, vandaag nog in huis
Waarom Robbshop
Standaard 2 jaar garantie
Voor 12:00 besteld, vandaag in huis. En anders morgen.
Meer dan 3000 positieve beoordelingen
6 dagen per week bereikbaar op +31 73 762 0 762