Met de Nuki powerpack voorzie je je Nuki Smart Lock eenvoudig van voeding. Geniet van een langere gebruikstijd met tot wel 6 maanden batterij. De Power Pack is eenvoudig op te laden via USB-C en je krijgt een melding in de Nuki app wanneer het laadniveau minder dan 20% is.
Lees meer
lees minder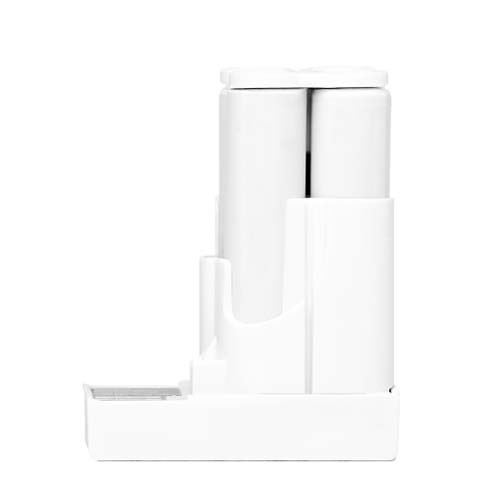 Ordered before 23:59, delivered tomorrow
Why Robbshop
2 year warranty
Ordered before 12:00 on working days, delivered today.
More than 3000 positive reviews
Smart home service, knowledge and advice
Available 6 days a week on +31 73 762 0 762
Related products
Summary
Reviews
Alternatives
Specifications & Manual
More from this brand
Samenvatting
In het kort
Merk

Nuki

Artikelnr.

NUK_NU018

Installatiegraad

Makkelijk
Plus- en minpunten
+
Nooit meer batterijen vervangen van je nuki slot
+
Werkt met nuki 2.0, nuki 3.0 én nuki 3.0 pro
+
Installatie in minder dan 10 seconden
+
Usb aansluiting links en rechts waardoor het mogelijk is het powerpack te laden tijdens gebruik
-
Je moet de power pack 1 tot 2 keer per jaar opladen
Omschrijving
Het Nuki Powerpack is een echte must-have voor je Nuki Smart Lock. Met het powerpack geniet je van een veel langere gebruikstijd van je Nuki ten opzichte van de gebruikstijd bij het gebruik van normale batterijen. Met het Nuki Power Pack zou je het slimme slot van Nuki tot minimaal 6 maanden van stroom moeten kunnen voorzien. In de Nuki app kun je het laadniveau zien van het Power Pack en je krijgt een melding wanneer het niveau beneden 20% zakt.
Deze nieuwe versie van het powerpack is uitgevoerd in de kleur wit zodat deze perfect integreert met de nieuwe Nuki 3.0 in de kleur wit.
Nuki power pack opladen
Standaard werkt het Nuki slot met batterijen maar met behulp van het Nuki powerpack hoef je dus geen Nuki batterij te vervangen. Wel is het natuurlijk zo dat je het Nuki Power Pack af en toe moet opladen. Het opladen kun je eenvoudig doen via de meegeleverde USC-C kabel. Dit kun je zelfs doen tijdens het gebruik maar je kunt het power pack ook even loshalen en tijdelijk een setje batterijen in je Nuki Smart Lock stoppen. Of je gebruikt 2 power packs die je kunt afwisselen. Het Nuki Power Pack is compatibel met alle Nuki Smart Locks. Dat wil zeggen de Nuki 2.0, de Nuki 3.0 en de Nuki 3.0 Pro!
Wat zit er in de doos?
1 x Nuki Power Pack in de kleur wit
1 x USB-laadkabel type C (50cm)
1 x Handleiding
Samenstelling van de accu:
Oplaadbaar NiMH accupack 4,8 V DC | 2.500 mAh | 12 Wh. Opladen met USB-C-laadkabel.
Toon meer
Toon minder
ROBB's advies
Met deze handige accu voor je Nuki Smart Lock hoef je nooit meer batterijen te vervangen. Deze powerpack kun je namelijk opladen. Het power pack klik je gemakkelijk in de batterij container van je Nuki en ervaar tot wel 100% langere gebruikstijd.
Toon meer
Toon minder
Lekker laten installeren
Liever lui dan moe? Laat je producten dan installeren door onze smart home experts. Dan weet je zeker dat alles naar behoren werkt, zonder dat je zelf al die handleidingen moet uitpluizen! Laat ons alles voor je installeren én programmeren, dan kun jij leukere dingen gaan doen.
Dit wordt 'm!
Nuki Power Pack White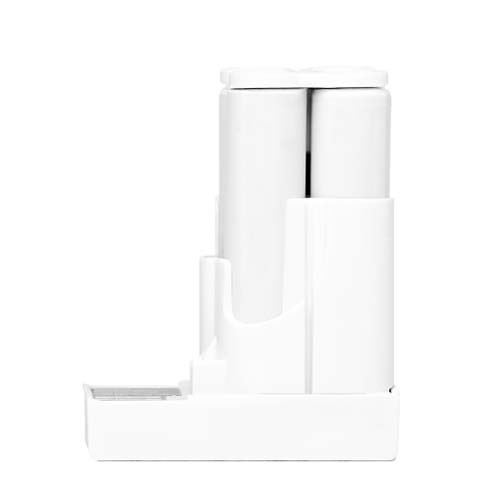 Ordered before 23:59, delivered tomorrow
Why Robbshop
2 year warranty
Ordered before 12:00 on working days, delivered today.
More than 3000 positive reviews
Smart home service, knowledge and advice
Available 6 days a week on +31 73 762 0 762