Nodon Roller Shutter Relay Zigbee
Maak je rolluiken of zonwering slim met deze Zigbee rolluik schakelaar. Automatisch open/dicht bij zons op en ondergang? Op afstand bedienen via de app? Geen probleem. Koppel hem eenvoudig aan je Zigbee hub. Je kunt zelfs je gewone schakelaar blijven gebruiken.
Lees meer
lees minder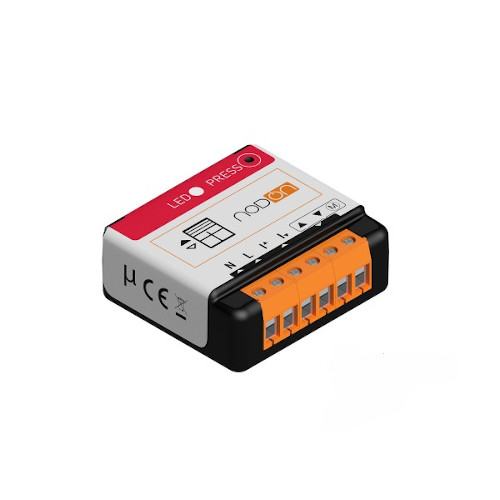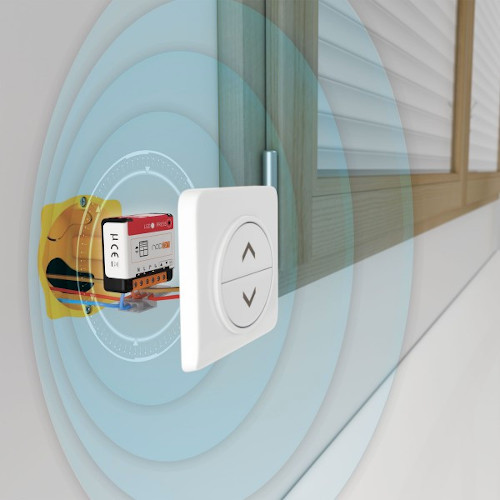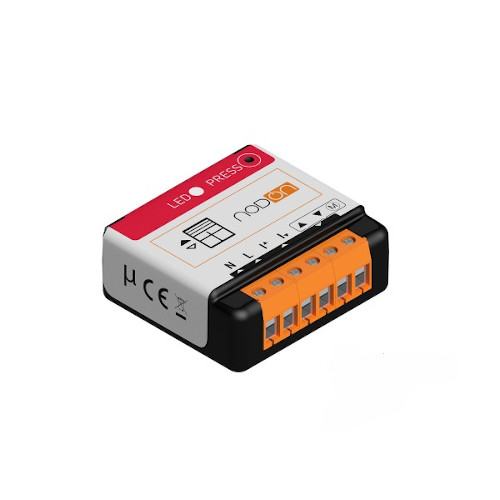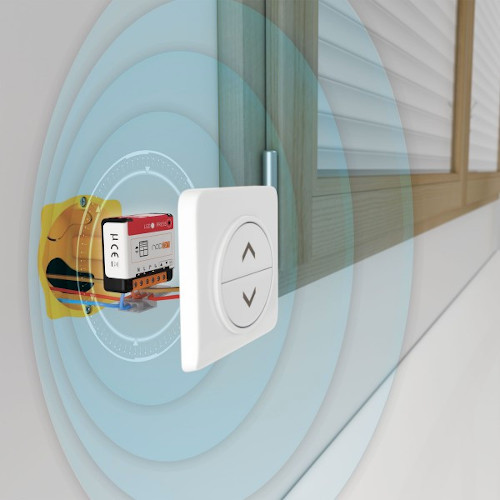 Vor 12:00 Uhr. bestellt, heute geliefert
Why Robbshop
2 year warranty
Ordered before 12:00 on working days, delivered today.
More than 3000 positive reviews
Smart home service, knowledge and advice
Available 6 days a week on +31 73 762 0 762
Standaard 2 jaar garantie
Voor 12 uur besteld, morgen in huis*.
Meer dan 3000 positieve beoordelingen
Smart home service, kennis en advies
6 dagen per week bereikbaar op +31 (0)73-7620762
Related products
Summary
Reviews
Alternatives
Specifications & Manual
More from this brand
Samenvatting
In het kort
Merk

Nodon

Artikelnr.

NOD_NODZSIN-4RS20

Installatiegraad

Makkelijk

Protocol

Zigbee
Plus- en minpunten
+
Automatiseert je rolluik
-
Niet met alle Zigbee hubs compatible
Omschrijving
Nodon Roller Shutter Zigbee | Comfort en veiligheid
Met een slimme rolluikmodule maak je de zonwering/rolluiken volledig slim. Het enige dat je naast een Zigbee hub nodig hebt zijn rolluiken/zonwering met een 230V motor.
Vooral slimme scenes die op tijd werken geven een gevoel van comfort. In combinatie met een slimme rookmelder openen de rolluiken vanzelf via een beveiliging scenario.
Slimme positiebepaling
Deze slimme rolluikschakelaar werkt met motoren op 230V wisselstroom. Herkenbaar aan de 4 draden (blauw-zwart-bruin-geel/groen).
Na installatie zal de rolluik module het rolluik een aantal keer openen/sluiten om op die manier een calibratie uit te voeren.
Dit is nodig om het rolluik ook gedeeltelijk te kunnen openen/sluiten.
Automatische schakelaar detectie
Bijzonder aan deze slimme schakelaar is dat hij werkt met zowel pulsdrukkers als traditionele schakelaars. Met een korte druk op de schakelaar bepaalt hij automatisch welk type schakelaar is aangesloten.
Hij past ook in de meterkast (optie)
Middels een optionele DIN-rail bevestiging kun je deze Zigbee module ook op een DIN-rail in de meterkast plaatsen.
Toon meer
Toon minder
ROBB's advies
Zigbee is van oudsher een protocol voor verlichting. Daarom is deze Zigbee rolluik module één van de weinige in zijn soort.
Toon meer
Toon minder
Volledige Specificaties
Algemeen
Controllable with

Wireless remote

, Smart hub

, Direct with switch

Scene control possible

Ja

Smart functions

Roller shutter control

Working temperature

-20 °C to +60 °C
Handleiding
Download hier de handleiding(en):
Lekker laten installeren
Liever lui dan moe? Laat je producten dan installeren door onze smart home experts. Dan weet je zeker dat alles naar behoren werkt, zonder dat je zelf al die handleidingen moet uitpluizen! Laat ons alles voor je installeren én programmeren, dan kun jij leukere dingen gaan doen.
Dit wordt 'm!
Nodon Roller Shutter Relay Zigbee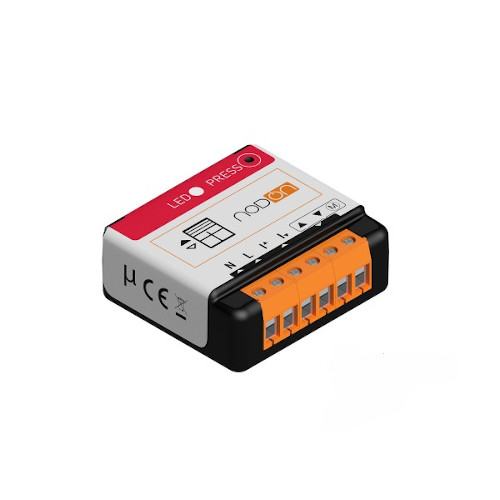 Vor 12:00 Uhr. bestellt, heute geliefert
Why Robbshop
2 year warranty
Ordered before 12:00 on working days, delivered today.
More than 3000 positive reviews
Smart home service, knowledge and advice
Available 6 days a week on +31 73 762 0 762
Standaard 2 jaar garantie
Voor 12 uur besteld, morgen in huis*.
Meer dan 3000 positieve beoordelingen
Smart home service, kennis en advies
6 dagen per week bereikbaar op +31 (0)73-7620762
Vor 12:00 Uhr. bestellt, heute geliefert