De mooi vormgegeven en multi-inzetbare camera van Nest, nu met integratie met andere domotica systemen waaronder de z-wave controllers van FIBARO. Echter is de plugin van FIBARO nog niet compaitble met de Nest camera, je kan deze wel koppelen aan ande
Zie ook onze camerablog.
Lees meer
lees minder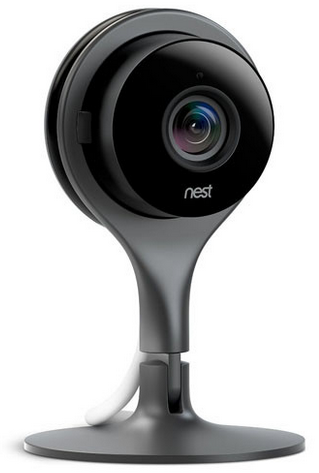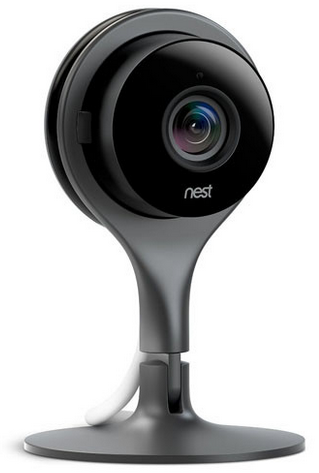 Voor 12:00. besteld, vandaag nog in huis
Waarom Robbshop
Standaard 2 jaar garantie
Voor 12:00 besteld, vandaag in huis. En anders morgen.
Meer dan 3000 positieve beoordelingen
6 dagen per week bereikbaar op +31 73 762 0 762
Samenvatting
In het kort
Merk

Nest

Artikelnr.

Nest_cam

Installatiegraad

Handigheid Helpt

Protocol
Omschrijving
De new Nest Cam.
Nest already has already released some very innovative products on the market like the thermostat and the Nest protect and now there's also a camera! This advanced device is a true acquisition to your automated home and with the plugin from FIBARO most Nest devices can be added to your Z-wave network, except the cam for this moment.
With a wide angle of 130 degrees you can overlook big rooms in your house like a living room. And by zooming in, in combination with an HD quality of 1080P you can control everything from your smartphone,tablet or laptop, what do you want more? When you don't have the oppurtunity to see your images you can also instal that the cam sends so called "pushnotifications", for instance when there is movement.
The camera also has nightview and it's also possible to communicate trough the camera with the Nest App because of the build in speaker and microphone. You ca think of usage for a babyphone for instance. Down below you can see the different functions visualised on a smartphone screen.
De Nest Cam has a 130 degrees wide angle
Receive pushnotifications in case of movement
With nightview the camera can also help to make your house safer at night
Thanks to the build in speaker and microphone even communication is possible with this camera
Toon meer
Toon minder
Volledige Specificaties
Algemeen
Werkt met

IFTTT

, Google Home

Functie(s)

Camerabewaking

, Beweging Sensor
Lekker laten installeren
Liever lui dan moe? Laat je producten dan installeren door onze smart home experts. Dan weet je zeker dat alles naar behoren werkt, zonder dat je zelf al die handleidingen moet uitpluizen! Laat ons alles voor je installeren én programmeren, dan kun jij leukere dingen gaan doen.
Dit wordt 'm!
3mp Indoorcamera Audio
Voor 12:00. besteld, vandaag nog in huis
Waarom Robbshop
Standaard 2 jaar garantie
Voor 12:00 besteld, vandaag in huis. En anders morgen.
Meer dan 3000 positieve beoordelingen
6 dagen per week bereikbaar op +31 73 762 0 762