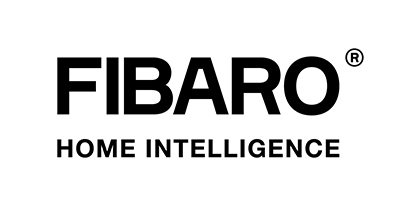 Fibaro | Quality Smarthome products from Poland
Polish Z-wave manufacterer FIBARO is marketleader in Z-wave home automation. They make the smallest Z-wave insert modules and according to our customers they make the best Z-wave controllers: The FIBARO Home Center 2 and the FIBARO Home Center Lite. All there products are high qaulity and well thought about. For example their 1x3kW insert module/ 2x1,5 insert module are Z-wave relais switches and therefore they work with all voltages ranging from 0-230 volt, AC and DC. Via the Z-wave controller lots of parameters can be altered. But they sell more than just insert modules and Z-wave controllers. They sell nice Door/Window sensors as well which can be used as Z-wave temperature sensors or external Z-wave push buttons. Their famous Z-wave wallplug is beautifull.
With the Z-wave binairy sensor your able to turn every normal switch into a Z-wave switch. Last but not least; Their Z-wave floodsensor and the Z-wave smokesensor protects you're house from havoc.
Overview | FIBARO insert modules
Type FIBARO module
Art.nr.
Eigenschappen

FGD-212

Dims all kinds of (LED)ligths up to 250W;
Powermetering;
Z-wave Plus chip;
Used for :
Dimmable (led) lights but also ventilators;
Pros:
- Works also without blue wire (2-wire)
- works with bi-stable switch (no dimming on switch)
- Heeft multifunctie voor scene activering.
- Has 2nd input to control a different smarthome module.
Cons :
- dimmer bypass needed for low wattage (<25W)
Alternative : ROBB smarrt dimmer, Qubino dimmer.

FGS-223

Control 2 devices up to 1500Watt each;
Powermetering;
Only for 230V devices;
Z-wave plus chip;
Used For:
2 ligths that are close to each other
Pors :
- Powermetering and 2 smartswitches for the price of 1.
Cons :
- Only 1500W per channel;
- No potential free output

Alternative : Qubino double relais switch.

FGS-213

Current measurement;




Can only switch 230V devices;




Z-wave plus chip;




Usage:




For example, behind a power outlet or before elec.

heaters etc;




Pros :




- Current measurement




- Can switch up to 2300Watt.




Cons:




- Only 1 switch;




- Cannot switch off voltage (no relay function);




- No multi-function for scene activation.


Possible alternative: Qubino Single switch.
A HomeKit version is also available

FIBEFGS-222

Operate 2 devices of max. 1500W each;
Operates on 230V but can also switch different voltages (eg 12V);
Application:
In places where 2 switches are close together;
As potential-free switch, for example garage door project.
Benefits :
- 2 switches for the price of 1;
- Can switch voltage-free (relay function).
Cons :
- maximum power 1500 watts per channel;
- No Z-wave Plus;
- No current measurement;
- No multi-function for scene activation.

FIBEFGS-212

Bedien 1 apparaat van max. 2500W;
Werkt op 230V maar kan ook afwijkende spanningen schakelen (bijv. 12V);
Toepassing:
Bijvoorbeeld achter een stropcontact;
Voor het schakelen van grote stroomverbruikers (elec. kachels, etc)
Als potentiaal vrije schakelaar, bijvoorbeeld in ons garagedeur project.
Voordelen :
- Kan apparaten tot 2500W schakelen;
- Kan ook spanningsvrij schakelen (relaisfunctie).
Nadelen :
- Slechts 1 schakelbare uitgang;
- Geen Z-wave Plus;
- Geen stroommeting;
- Geen multifunctie voor scene activering.
Mogelijk altenatief : Qubino 1D relais schakelaar.

FGRGBWM-441

Geschikt voor het aansturen van 12V en 24V ledstrips tot ca 10m;
Toepassing:
Icm met een ledstrip kun je sfeer brengen in je woning;
Als 0-10 volt inputmodule voor allerlei sensoren;
Voordelen:
- Multifuntioneel apparaat.
Nadelen:
- Niet de meest eenvoudige module
- Alleen PWM signaal als uitgang.
Alternatief : Qubino RGBW module

FGR-222

Suitable for operating shutters, screens, garage doors and gates;
Application:
As direct control for 230V roller shutter motors;
Benefits:
- Works with roller shutter switches but also with a few pushbuttons
Cons :
- Not suitable for direct current motors. Then choose the Qubino DC roller shutter module.
Alternative: Qubino roller shutter module.