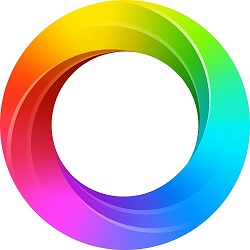 Homey Pro | Make It Your Home
Everything connected, easily operated
Love smart gadgets? But don't you want to limit yourself to 1 brand? Thanks to everyone's friend Homey, you don't have to! This great brand combines all your devices in the house into one simple and smart home automation system and lets them work together. You can then easily operate them with the free Homey app for iPhone and Android.
Unbound
Of all smart base stations, Homey has the most links with other smart devices. It "speaks" with 8 wireless technologies: from Z-Wave products such as FIBARO to Click-on / Click-off such as Hue and Sonos. This allows Homey to be connected to more than 50,000 products - and more are added every day because Homey is an open platform. Which also makes the brand future proof!
Because Homey works with so many different brands and devices, you are never stuck with 1 system or brand! It is as if you have complete freedom in the candy store: you can choose what you want!
Your house, your rules

Connecting devices to each other is then child's play with Homey Flow, in which you create your own scenarios. For example, you can automatically dim the lamps when the TV turns on; when you get home when you turn off the alarm, turn on the radio automatically; let the coffee run when you turn off your alarm clock in the morning or turn on the light in the hallway when the bell rings in the evening. With the Homey, the only limitation is… er… nothing. So let your creativity run free!
Your house in your pocket
With Homey, your options are really endless when it comes to making your home smart. And with the free Homey App you actually always have your house with you. Whether you're sitting on the couch and don't want to get up to dim the lights or are camping somewhere and want to pretend you're at home by turning the lights on and off randomly. You receive notifications and easily operate your lighting, lock, alarm system and thermostat - wherever you are.
Main specifications:
You can easily operate Homey via the friendly Homey smartphone app, Alexa, Google Home Homekit or Siri.
You can let all devices work together via Homey Flows.
Homey works with popular products such as Sonos, KlikAanKlikUit, Fibaro, Qubino, ROBB Smarrt, IFTTT, Somfy, Philips Hue, Toon, Ikea and Xiaomi Aquara.
For info on even more compatibility, click here to go to the Homey site.