LifeSmart Nature Mini PRO
Bedien al je Zigbee lampen en Sonos producten met dit prachtige product van LifeSmart; de Nature Mini PRO. Het product beschikt naast WiFi en Zigbee ook over een eigen protocol om met andere producten van dit merk te kunnen communiceren.
Lees meer
lees minder
Werkt met Zigbee producten en Sonos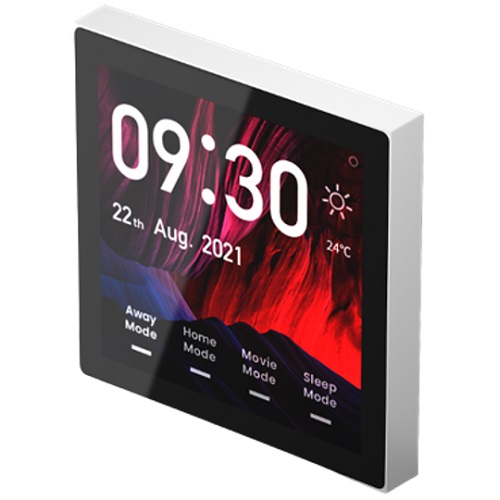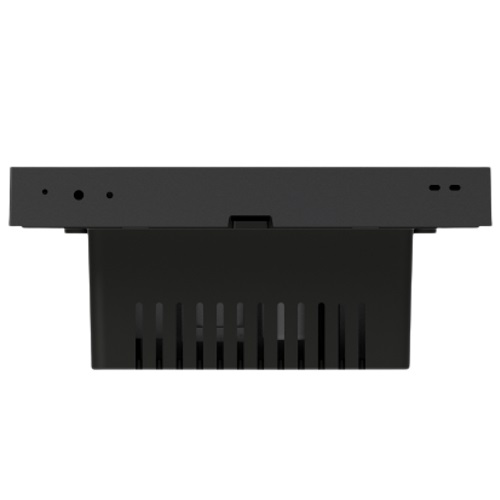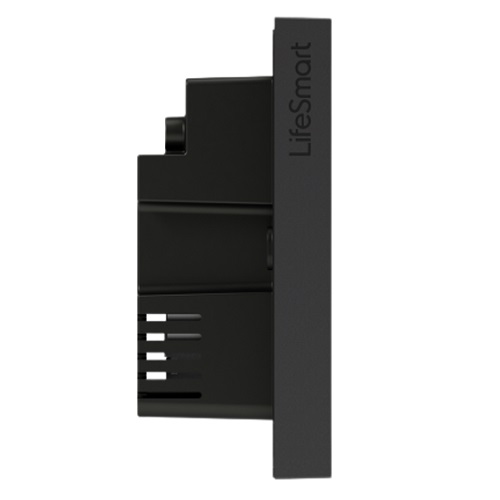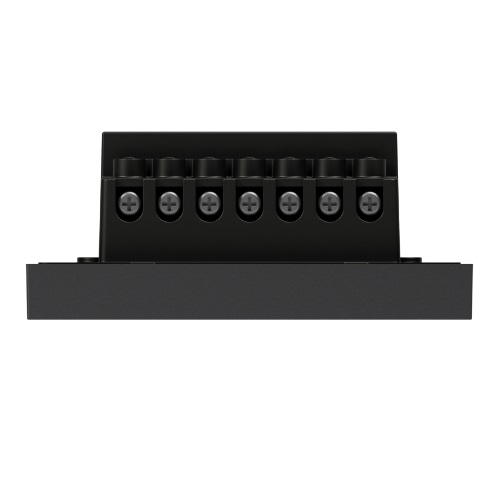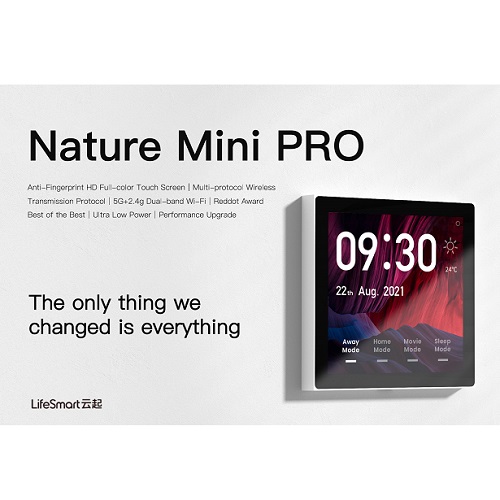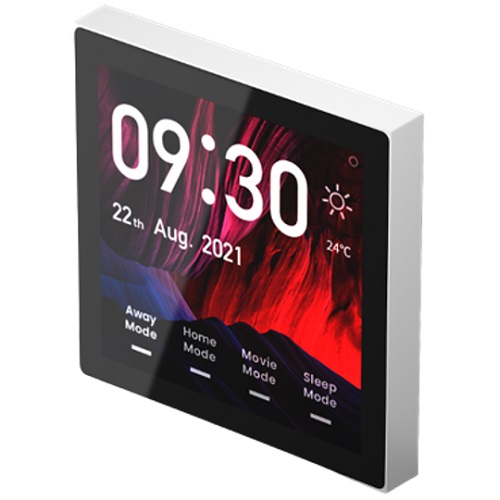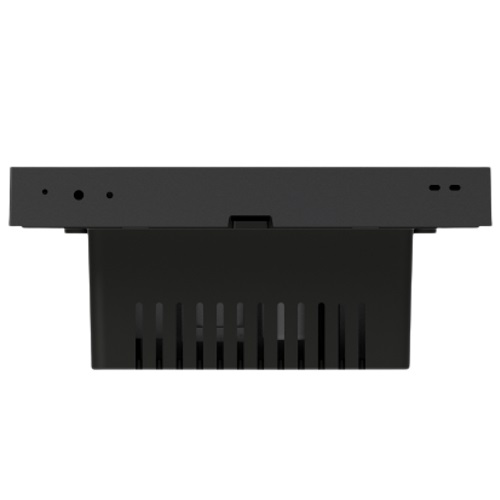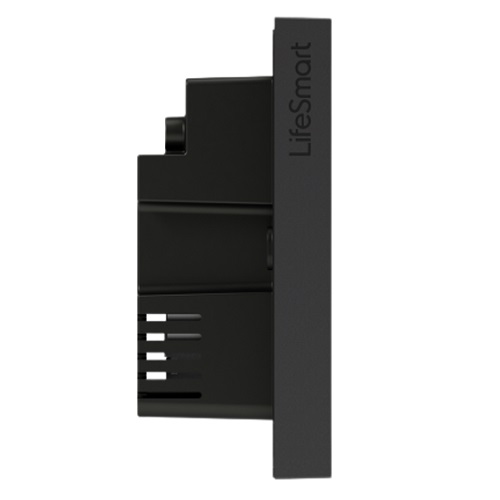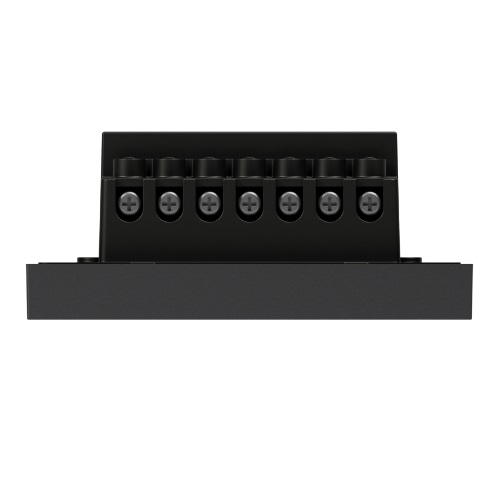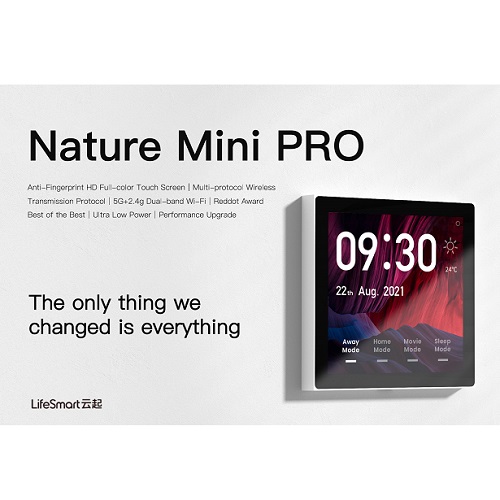 Werkt met Zigbee producten en Sonos
Why Robbshop
2 year warranty
Ordered before 12:00 on working days, delivered today.
More than 3000 positive reviews
Smart home service, knowledge and advice
Available 6 days a week on +31 73 762 0 762
Related products
Summary
Reviews
Alternatives
Specifications & Manual
More from this brand
Samenvatting
In het kort
Merk

LifeSmart

Artikelnr.

LFS_LS268-GR2

Installatiegraad

Gemiddeld

Protocol

Zigbee,

Bluetooth,

WiFi 2.4GHz
Plus- en minpunten
+
Werkt met Zigbee producten zoals de ROBB SMARRT dimmer
+
Het systeem beschikt over een eigen app
+
Niet persé een Hue bridge nodig
Omschrijving
LifeSmart Nature Mini PRO
Het hebben van een smarthome controller is één, maar hoe ga je alles vervolgens bedienen? De meeste systemen werken hiervoor met een app, maar met deze Nature Mini PRO heb je tevens een mooi compact touchscreen aan de muur om je Zigbee lampen (Philips Hue, INNR, ROBB SMARRT) of rolluiken of zelfs je Sonos speakers te bedienen. Super handig!
Je kan met deze hub een Philips Hue bridge uitlezen, maar je kan ook Hue producten rechtstreeks koppelen zodat je geen extra bridge nodig hebt.
Het product heeft aansluitingen voor vaste stroom en kan door de standaard inbouwmaat gemonteerd worden in de wanddozen die wij hier in Europa gebruiken. Eenmaal geïnstalleerd hoef je dus niet persé alles in te stellen via het scherm, maar kan je gewoon de bijbehorende app gebruiken en je scènes instellen.
Toon meer
Toon minder
ROBB's advies
Op deze manier heb je het optimale gevoel van luxe en comfort, namelijk een gateway in de vorm van een scherm aan de muur. En dan ook nog eens een die mooi compact is en niet meer dan één wanddoos in beslag neemt.
Toon meer
Toon minder
Volledige Specificaties
Algemeen
Available app

iOS

, Android

Power over Ethernet (PoE)

Nee

Protocol

Zigbee

, Bluetooth

, WiFi 2.4GHz

Scene control possible

Ja

Works with

Sonos

, Philips Hue
Lekker laten installeren
Liever lui dan moe? Laat je producten dan installeren door onze smart home experts. Dan weet je zeker dat alles naar behoren werkt, zonder dat je zelf al die handleidingen moet uitpluizen! Laat ons alles voor je installeren én programmeren, dan kun jij leukere dingen gaan doen.
Dit wordt 'm!
LifeSmart Nature Mini PRO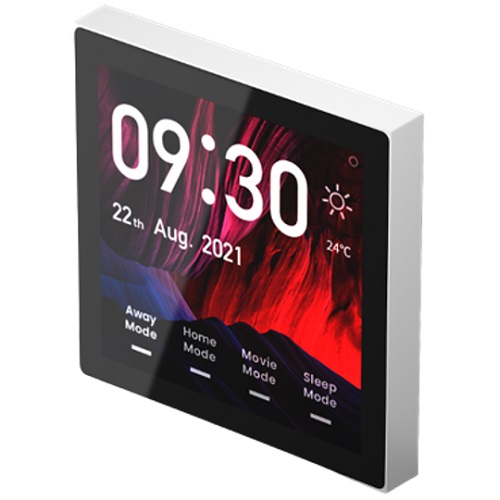 Why Robbshop
2 year warranty
Ordered before 12:00 on working days, delivered today.
More than 3000 positive reviews
Smart home service, knowledge and advice
Available 6 days a week on +31 73 762 0 762