Govee RGBIC pro led strip 10m
Led strip van Govee zodat je overal in huis het voordeel kan hebben van prachtig gekleurde led voor een perfecte sfeer. Lengte van de strip is 10 meter.

Lees meer
lees minder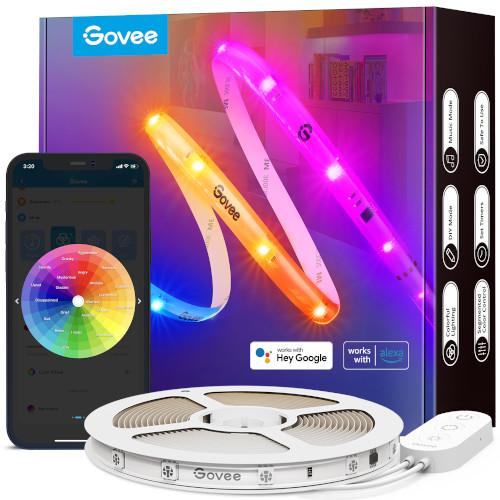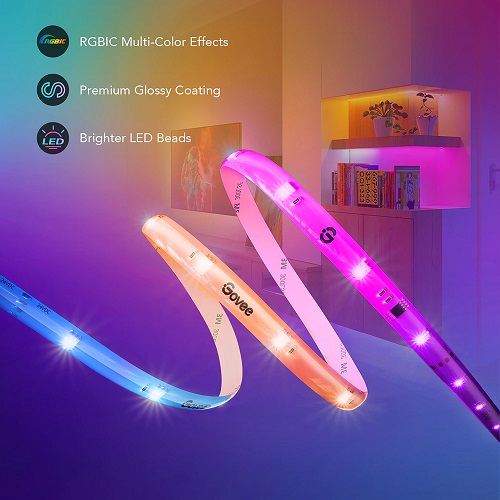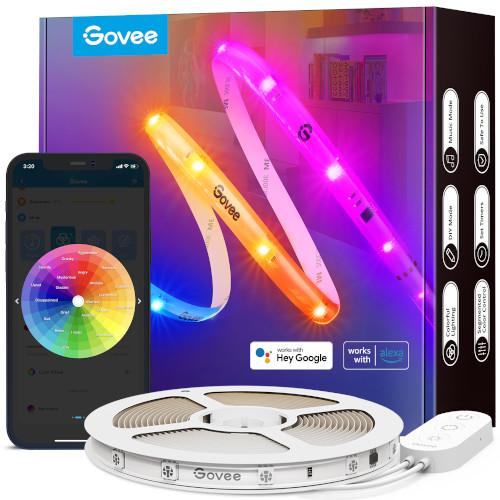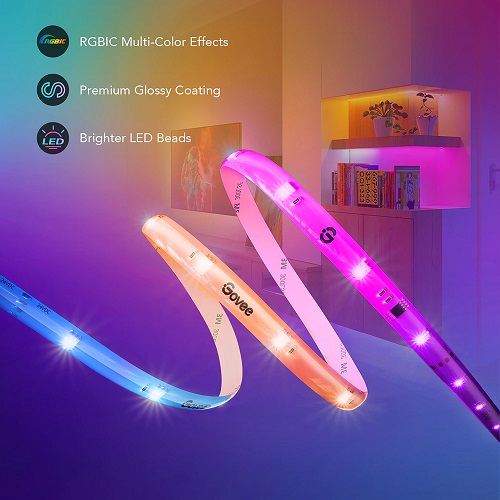 Vor 12:00 Uhr. bestellt, heute geliefert
Why Robbshop
2 year warranty
Ordered before 12:00 on working days, delivered today.
More than 3000 positive reviews
Smart home service, knowledge and advice
Available 6 days a week on +31 73 762 0 762
Standaard 2 jaar garantie
Voor 12 uur besteld, morgen in huis*.
Meer dan 3000 positieve beoordelingen
Smart home service, kennis en advies
6 dagen per week bereikbaar op +31 (0)73-7620762
Bundles
Related products
Summary
Reviews
Alternatives
Specifications & Manual
More from this brand
Save with our bundle offers
Samenvatting
In het kort
Merk

Gobe

Artikelnr.

GOV_H619C

Installatiegraad

Makkelijk

Protocol

WiFi 2.4GHz
Omschrijving
Govee RGBIC pro led strip 10m
RGBIC pro 10 meter
Deze Govee ledstrip met RGBIC techniek heeft een lengte van 10 meter om een perfecte sfeer te creëren binnen jouw smart home. Neem de strip mee in scene's samen met de rest van je Govee verlichting. Deze ledstrip met plakstrip kun je gemakkelijk onder bijvoorbeeld je tv meubel, keukenkastjes of koof plakken.
Integratie/sturing
Met de Govee app bedien je de led strip en stel je kleuren en effecten in. Door de RGBIC techniek zijn de verschillende compartimenten van de ledstrip afzonderlijk aan te sturen. Dit zorgt er voor dat de ledstrip in kleur over kan lopen of links een andere kleur kan weergeven dan rechts. Dit zorgt voor mooie effecten met luxe uitstraling.
Stel automatische instellingen in zodat deze op jouw gewenste tijdstip aangaat en kies uit een van de 64+ dynamische lichteffecten. Het is natuurlijk ook mogelijk om deze lamp te sturen met je Google Assistent of met je Amazon Alexa.
Dit betreft de variant van 10 meter, maar er is ook een strip met een lengte van 5 meter beschikbaar.

Toon meer
Toon minder
ROBB's advies
Deze ledstrip van Govee is ideaal om te plakken op de plek waar jij dat maar wilt. Laat deze RGBIC ledstrip samen met de rest van je verlichting van Govee aan gaan om een perfecte harmonie van verlichting te creëren in huis.
Toon meer
Toon minder
Volledige Specificaties
Algemeen
Available app

iOS

, Android

Light color

Color with Warm and Cold White

Light output in Lumen

1300 Lumen

Smart functions

Smart lighting

Total amount of leds

250 Leds

Works with

Fibaro HC3

, Alexa

, Homey Pro

, Google assistant

, Smartphone

, Fibaro HC3L
Handleiding
Download hier de handleiding(en):
Lekker laten installeren
Liever lui dan moe? Laat je producten dan installeren door onze smart home experts. Dan weet je zeker dat alles naar behoren werkt, zonder dat je zelf al die handleidingen moet uitpluizen! Laat ons alles voor je installeren én programmeren, dan kun jij leukere dingen gaan doen.
Dit wordt 'm!
Govee RGBIC pro led strip 10m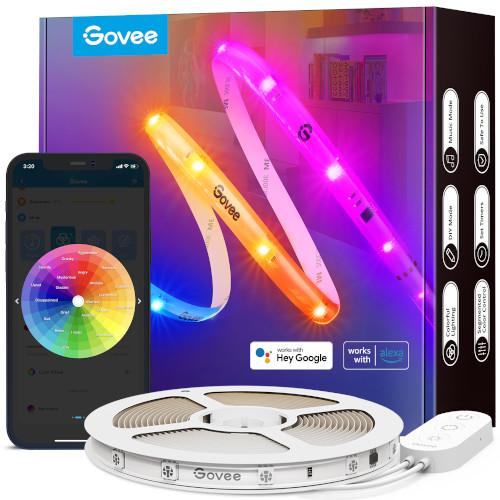 Vor 12:00 Uhr. bestellt, heute geliefert
Why Robbshop
2 year warranty
Ordered before 12:00 on working days, delivered today.
More than 3000 positive reviews
Smart home service, knowledge and advice
Available 6 days a week on +31 73 762 0 762
Standaard 2 jaar garantie
Voor 12 uur besteld, morgen in huis*.
Meer dan 3000 positieve beoordelingen
Smart home service, kennis en advies
6 dagen per week bereikbaar op +31 (0)73-7620762
Vor 12:00 Uhr. bestellt, heute geliefert