Govee Glide led strips zijn fraai vormgegeven led tubes die als spectaculaire decoratie voor je smart home, mancave of gameroom dienen. Met de RGBIC functie kun je ieder compartement afzonderlijk oplichten.
Lees meer
lees minder
Gradient opties
Geen hub nodig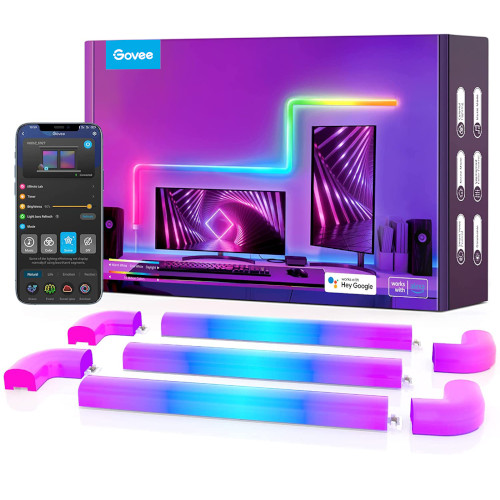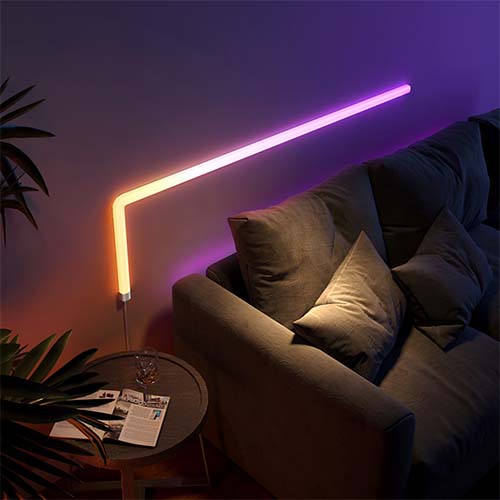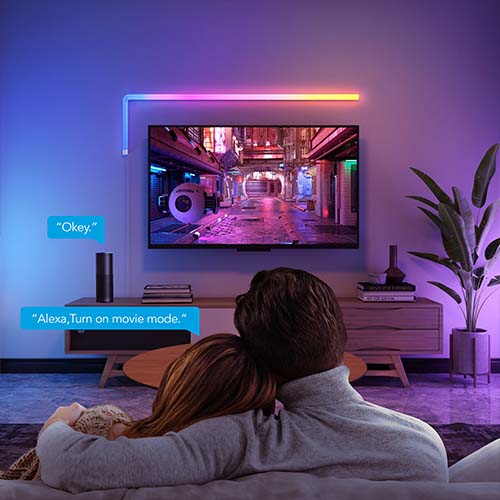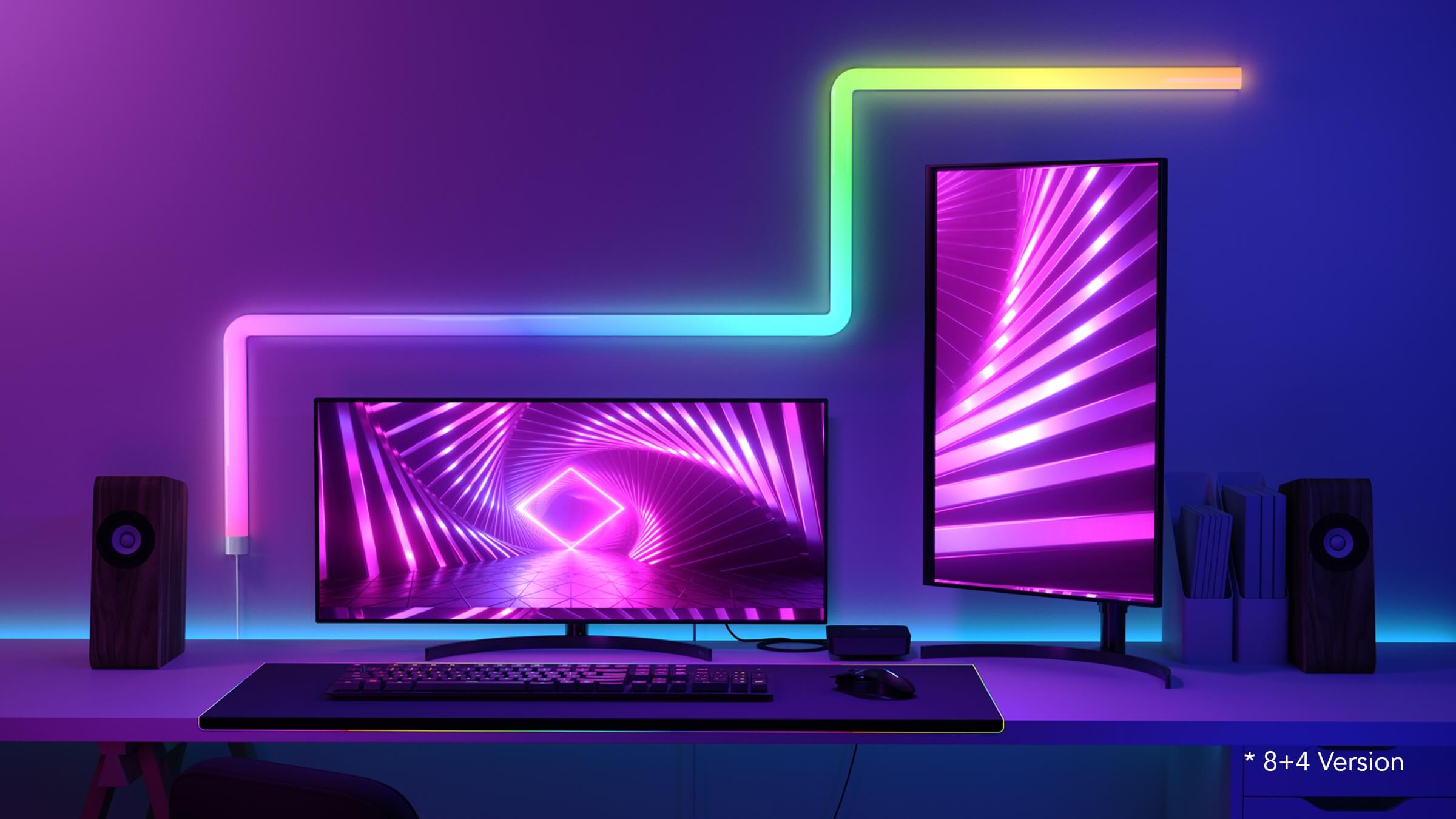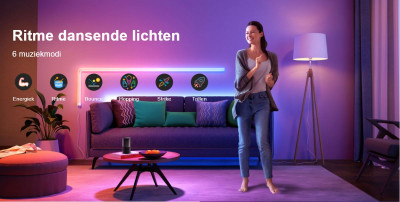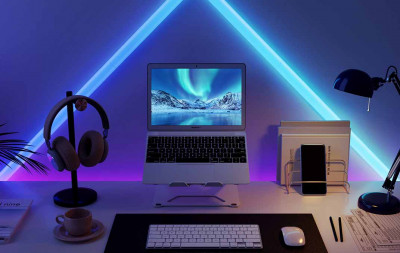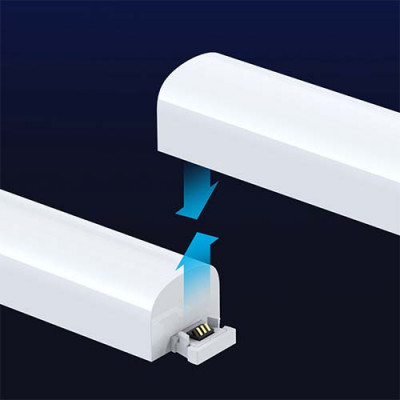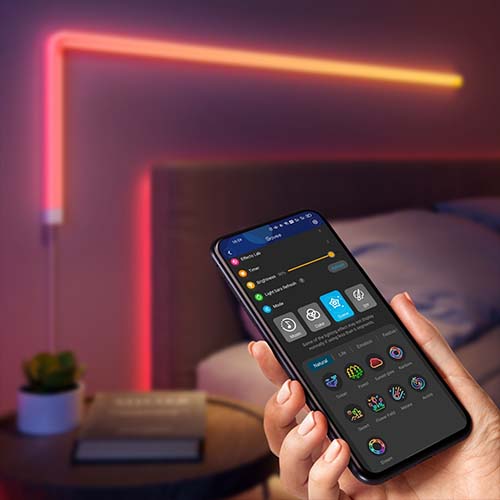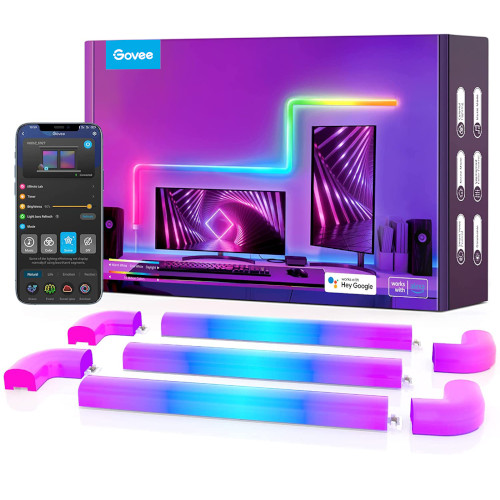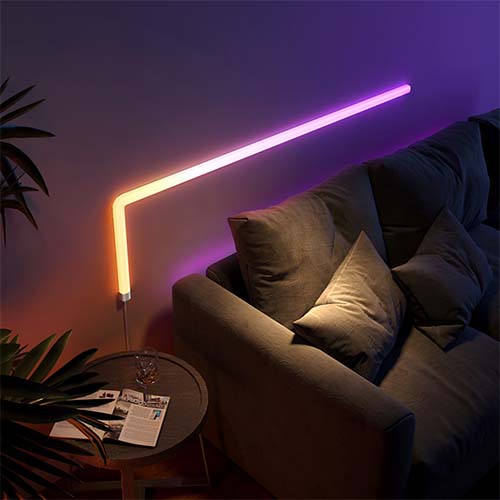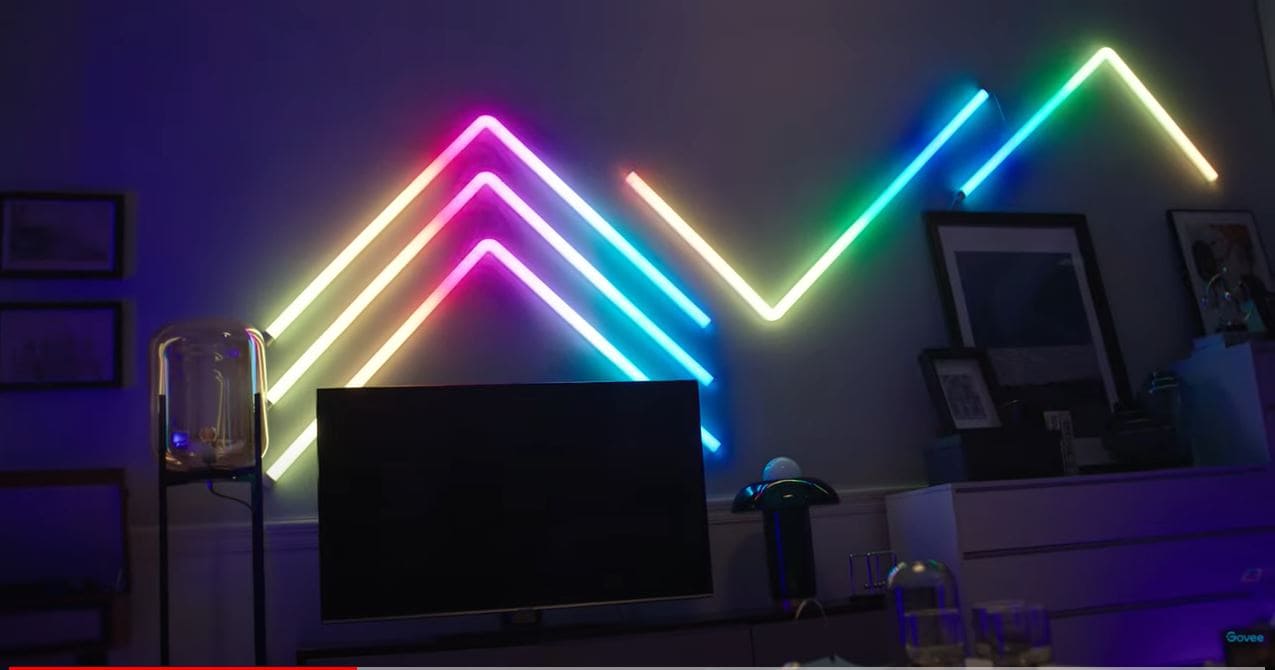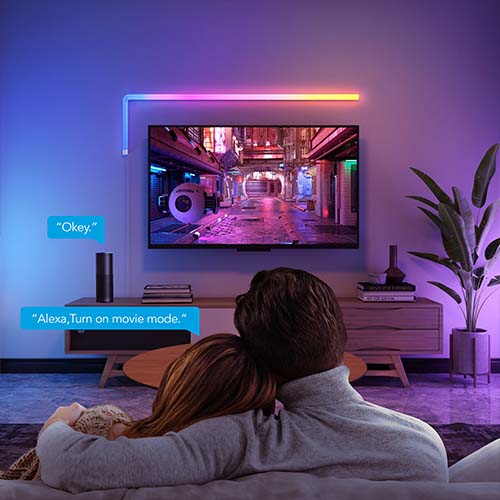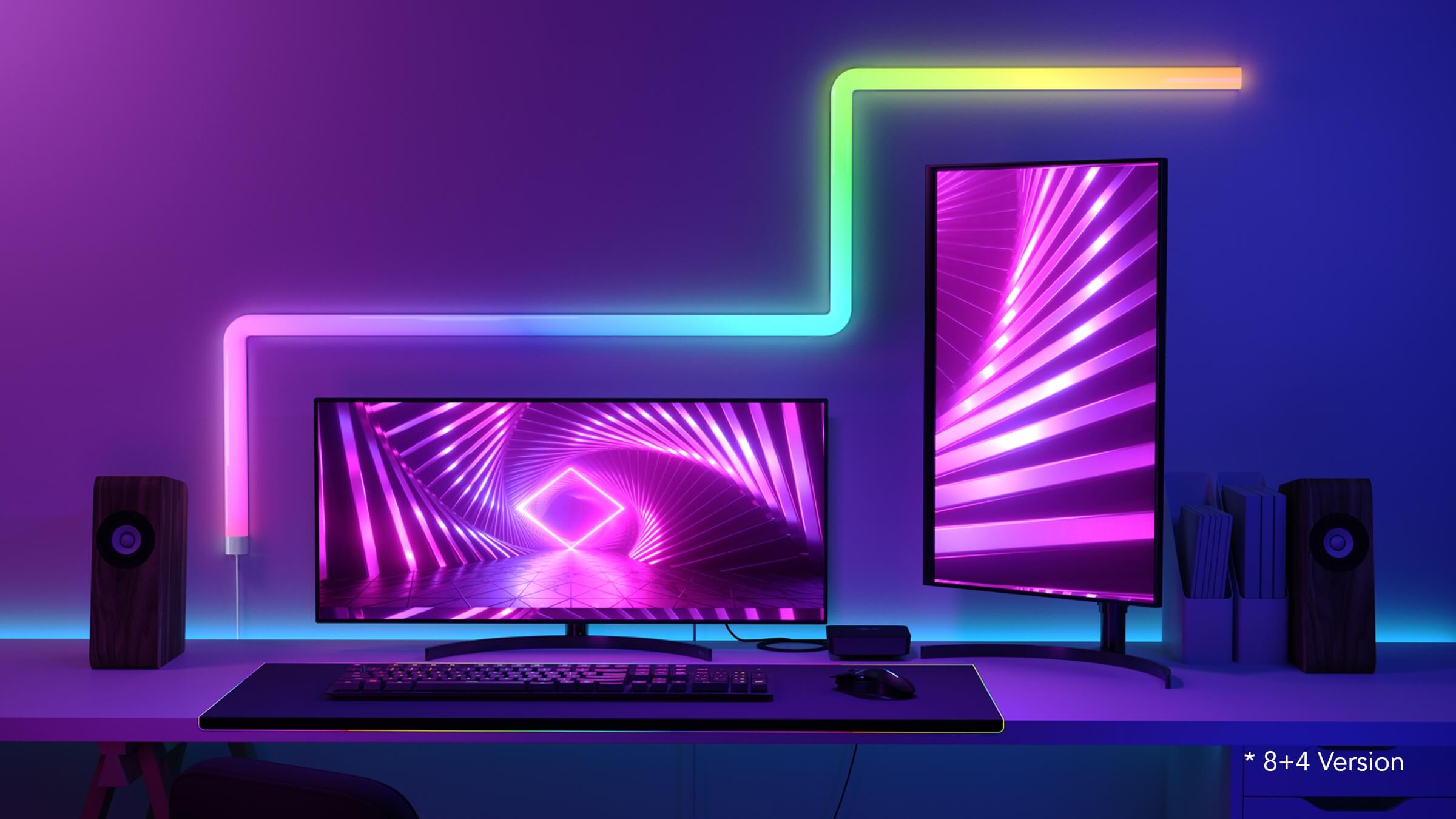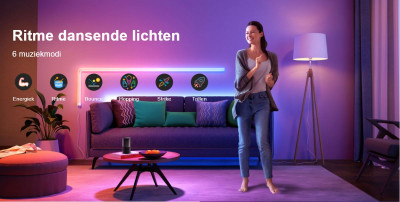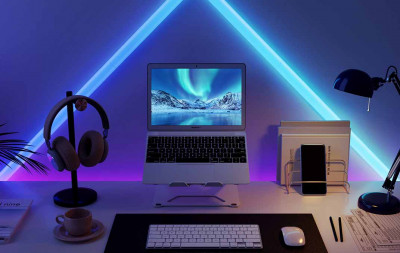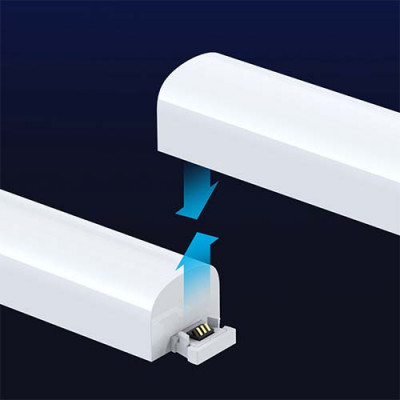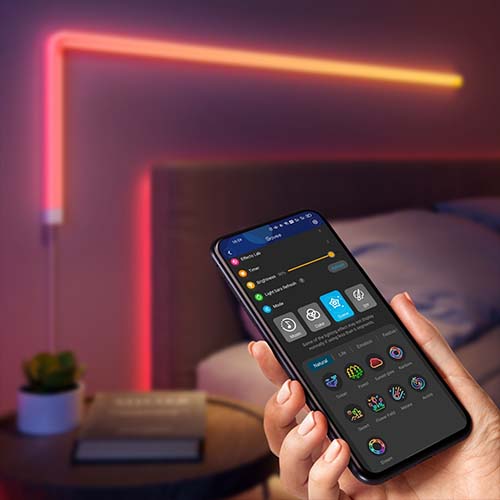 Gradient opties
Geen hub nodig
Ordered before 23:59, delivered tomorrow
Why Robbshop
2 year warranty
Ordered before 12:00 on working days, delivered today.
More than 3000 positive reviews
Smart home service, knowledge and advice
Available 6 days a week on +31 73 762 0 762
Standaard 2 jaar garantie
Voor 12 uur besteld, morgen in huis*.
Meer dan 3000 positieve beoordelingen
Smart home service, kennis en advies
6 dagen per week bereikbaar op +31 (0)73-7620762
Bundles
Related products
Summary
Reviews
Alternatives
Specifications & Manual
More from this brand
Save with our bundle offers
Samenvatting
In het kort
Merk

Gobe

Artikelnr.

GOV_B6062302-OF-EU

Installatiegraad

Makkelijk

Protocol

WiFi 2.4GHz
Plus- en minpunten
+
Werkt met Google Assistant
+
Compartimenten afzonderlijk in kleur in te stellen
-
Gradient effecten allen via Govee app in te stellen
Omschrijving
Govee Glide Wall Light
Met deze ''led tubes'' creëer je een indrukwekkende decoratie voor je smart home. Deze unieke led strips zijn te bedienen middels de gepatenteerde RGBIC technologie wat betekent dat de verschillende compartimenten allemaal in een eigen kleur kunnen oplichten. Dit zorgt voor een verbluffend gradient effect waarin kleuren naadloos in elkaar overlopen. Dit zorgt voor een luxe uitstraling.
Dit betreft de 8 + 4 versie wat betekend dat er 8 tubes in de doos zitten van elk 300mm lang en 35 mm breed. Daarnaast zitten er 4 hoek connectors bij waarmee je bochten kunt maken in het design. Je klikt de tubes gemakkelijk in elkaar en bevestigd de Govee Glide strips met
Govee App
Met de Govee app kun je de Govee Glide lichten bedienen. Verbinden gaat super snel en gemakkelijk. In de Govee app kun je de verschillende segmenten van de strips bedienen. Iedere strip heeft 3 losse compartimenten die je afzonderlijk in kleur kunt instellen. Ook is het mogelijk om Govee te koppelen aan andere smart home systemen zoals Google Home, Amazon Alexa en Homey. In de Govee app zit ook een functie die gradient mode heet waarmee je de kleuren nog vloeiender over kunt laten lopen. Via de app kun je allerlei voorgeprogrammeerde effecten instellen.
Naast dat Govee producten aan te sturen zijn met een app kan de Govee Glide ook in ''Music Mode'' gezet worden waardoor de lichten zullen reageren op basis van geluid.
Wat zit er in de doos?
8 x Govee Glide strip 300mm x 35mm
4 x Govee Glide ronde hoek connector
1 x Voedingsadapter met 2.4m kabel
Bevestiging kan eenvoudig gedaan worden met de voor geïnstalleerde dubbelzijdige tape
Toon meer
Toon minder
ROBB's advies
Echt een cool product voor je gameroom of mancave. Door de mooie melkwitte afwerking maak je de mooiste kleuren en wat ook gaaf is, is dat je zelf een favoriete vorm kunt creëren.
Toon meer
Toon minder
Volledige Specificaties
Algemeen
Available app

iOS

, Android

Light color

Color with Warm and Cold White

Smart functions

Smart lighting

Works with

Amazon echo

, Homey Pro

, Google Home
Handleiding
Download hier de handleiding(en):
Lekker laten installeren
Liever lui dan moe? Laat je producten dan installeren door onze smart home experts. Dan weet je zeker dat alles naar behoren werkt, zonder dat je zelf al die handleidingen moet uitpluizen! Laat ons alles voor je installeren én programmeren, dan kun jij leukere dingen gaan doen.
Dit wordt 'm!
Govee Glide Wall Light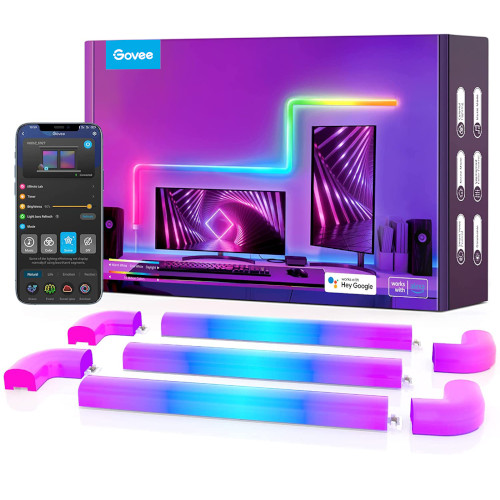 Ordered before 23:59, delivered tomorrow
Why Robbshop
2 year warranty
Ordered before 12:00 on working days, delivered today.
More than 3000 positive reviews
Smart home service, knowledge and advice
Available 6 days a week on +31 73 762 0 762
Standaard 2 jaar garantie
Voor 12 uur besteld, morgen in huis*.
Meer dan 3000 positieve beoordelingen
Smart home service, kennis en advies
6 dagen per week bereikbaar op +31 (0)73-7620762
Ordered before 23:59, delivered tomorrow