Govee Flow Pro Wi-Fi Tv Light Bars
De Govee Flow Pro Light bars zijn ideale betaalbare light bars voor je TV of pc. Met behulp van de Govee colorsense camera kun je de bars synchroniseren met je TV of pc voor bioscoopachtige taferelen.
Lees meer
lees minder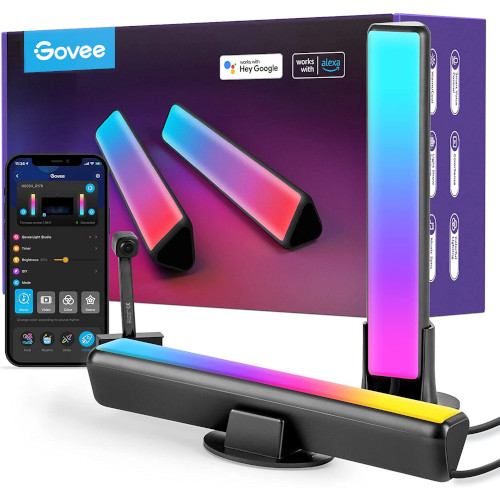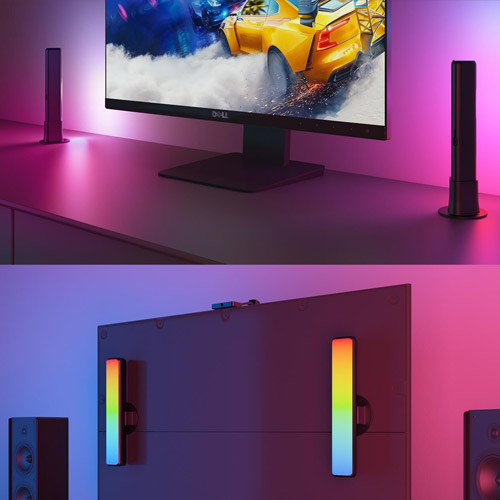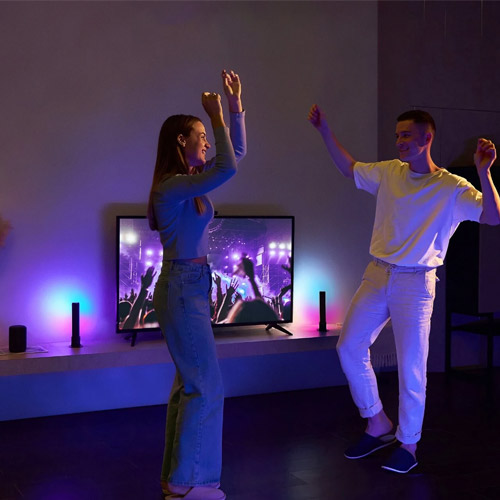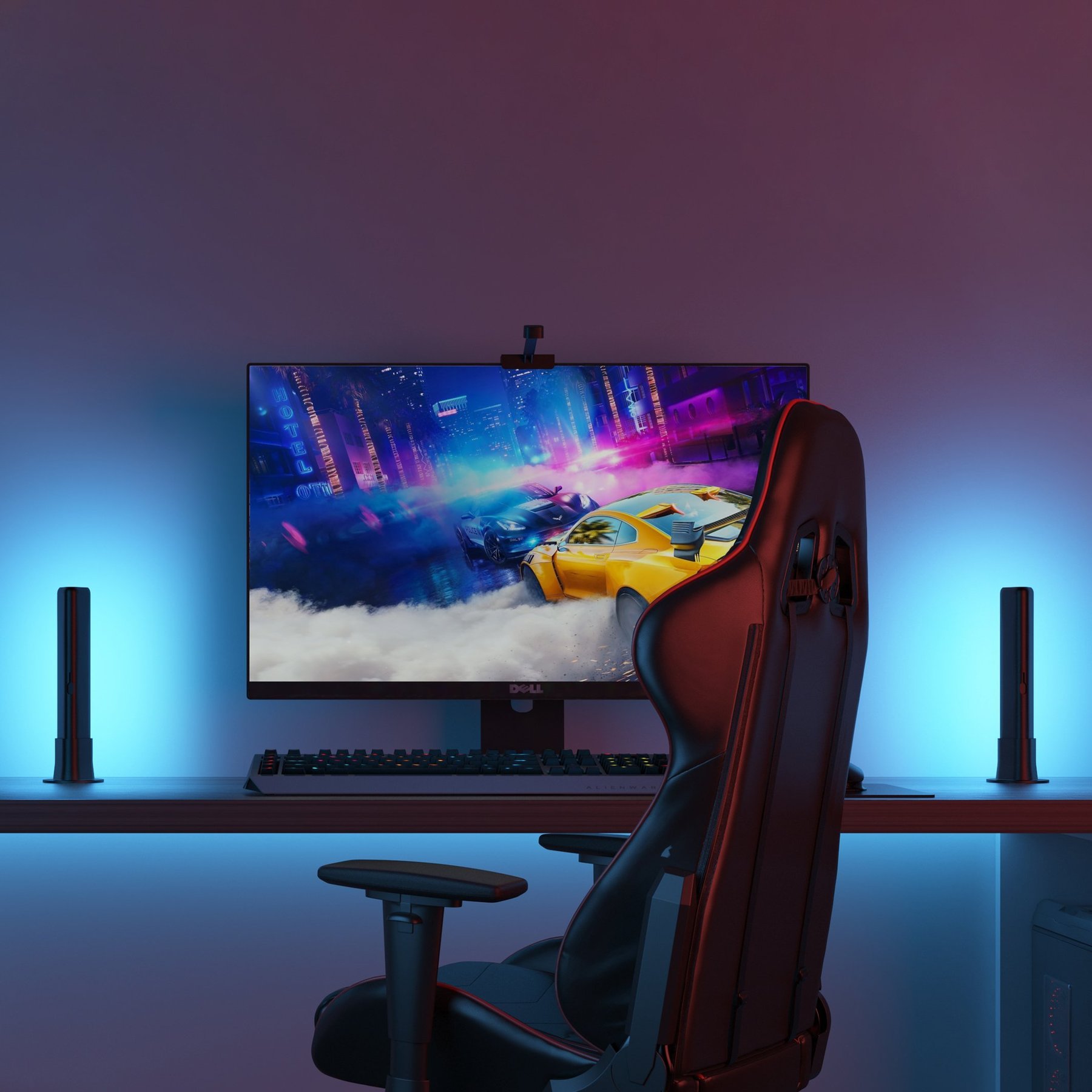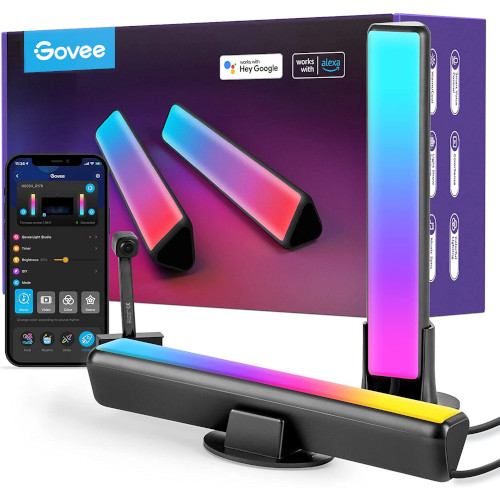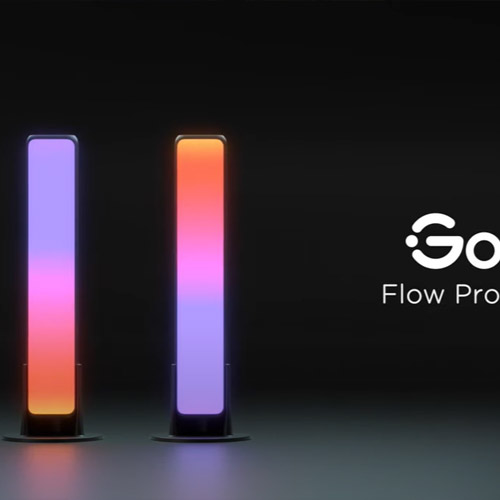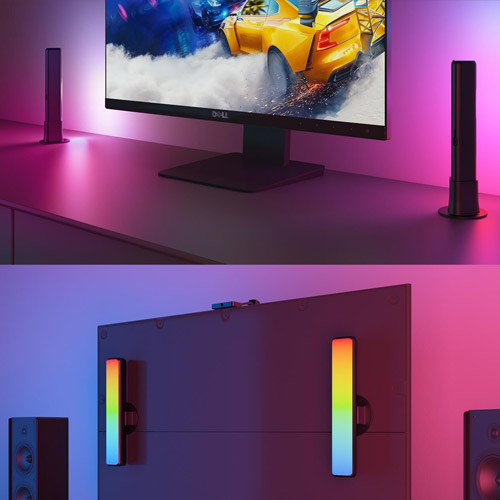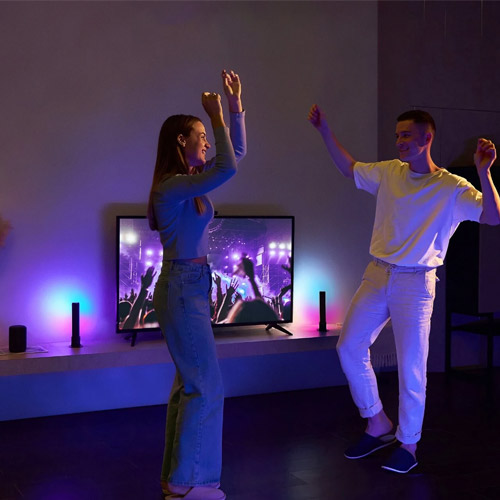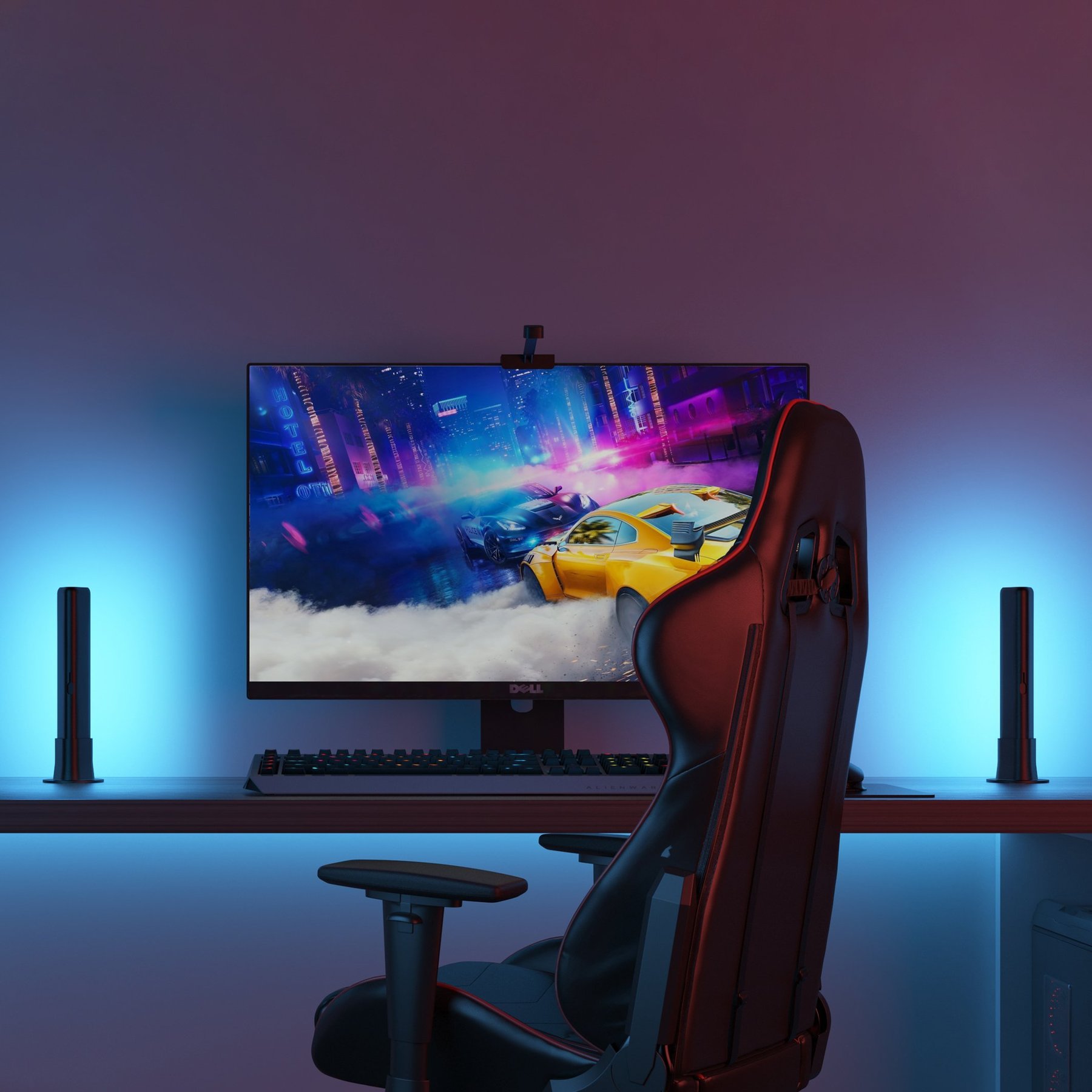 Ordered before 23:59, delivered tomorrow
Why Robbshop
2 year warranty
Ordered before 12:00 on working days, delivered today.
More than 3000 positive reviews
Smart home service, knowledge and advice
Available 6 days a week on +31 73 762 0 762
Standaard 2 jaar garantie
Voor 12 uur besteld, morgen in huis*.
Meer dan 3000 positieve beoordelingen
Smart home service, kennis en advies
6 dagen per week bereikbaar op +31 (0)73-7620762
Bundles
Related products
Summary
Reviews
Alternatives
Specifications & Manual
More from this brand
Save with our bundle offers
Samenvatting
In het kort
Merk

Gobe

Artikelnr.

GOV_H60543D1

Installatiegraad

Makkelijk

Protocol

WiFi 2.4GHz
Plus- en minpunten
+
Wordt geleverd inclusief mounting systeem
+
Verschillende kleuren wit instelbaar
-
Je kunt nog niet zelf gradient effecten maken
Omschrijving
Govee licht bars voor een geweldige kleurvolle ervaring.
De licht bars zijn recht op te plaatsen of je kan ze laten liggen plaats ze zo bij bijvoorbeeld je televisie (of onder het televisie meubel) of plaats hem bij je monitor of misschien zelfs mooi onder het bed en creëer een festijn van kleuren in huis.
Bediening
Bedien de lampen met de Govee Home app of met het meegeleverde bedienpaneel om ze te schakelen of te dimmen. Het is natuurlijk ook mogelijk om de app te bedienen met Google Home of Amazon Alexa om deze zo met de stem te kunnen besturen.
Functionaliteit
De lampen kunnen natuurlijk mooi kleur displayen maar ze kunnen natuurlijk ook gewoon wit kleuren tonen voor als dat je voorkeur is. De lampen zijn ook perfect voor feestjes met zijn music sync functie zal de lamp reageren op de muziek en daarop wisselen van kleur!
Toon meer
Toon minder
ROBB's advies
Met de Govee Licht bar kan je eenvoudig een mooi lichtfestijn creëren in huis zo kan je altijd de perfecte sfeer creëren voor jou movie of game night!
Toon meer
Toon minder
Volledige Specificaties
Algemeen
Light color

Color with Warm and Cold White

Light output in Lumen

400 Lumen

Smart functions

Smart lighting

Works with

Amazon echo

, Google Home

, Smartphone

, Wifi
Handleiding
Download hier de handleiding(en):
Lekker laten installeren
Liever lui dan moe? Laat je producten dan installeren door onze smart home experts. Dan weet je zeker dat alles naar behoren werkt, zonder dat je zelf al die handleidingen moet uitpluizen! Laat ons alles voor je installeren én programmeren, dan kun jij leukere dingen gaan doen.
Dit wordt 'm!
Govee Flow Pro Wi-Fi Tv Light Bars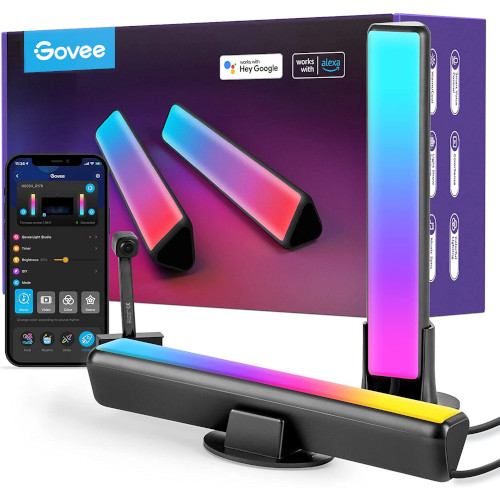 Ordered before 23:59, delivered tomorrow
Why Robbshop
2 year warranty
Ordered before 12:00 on working days, delivered today.
More than 3000 positive reviews
Smart home service, knowledge and advice
Available 6 days a week on +31 73 762 0 762
Standaard 2 jaar garantie
Voor 12 uur besteld, morgen in huis*.
Meer dan 3000 positieve beoordelingen
Smart home service, kennis en advies
6 dagen per week bereikbaar op +31 (0)73-7620762
Ordered before 23:59, delivered tomorrow