De nieuwe generatie van de Google Nest Hub is er! En daarbij nog meer mogelijkheden dan dat er al waren! Met onder andere 50% meer bas dan de originele hub en sleep sensing. Ook verkrijgbaar in het grijs.
Lees meer
lees minder
De ideale spraakassistent voor in de keuken
WiFibluetooth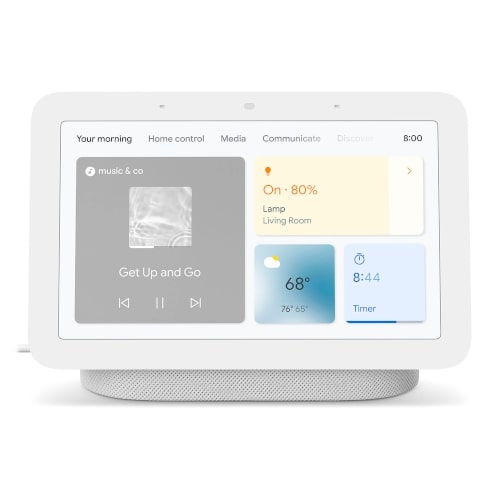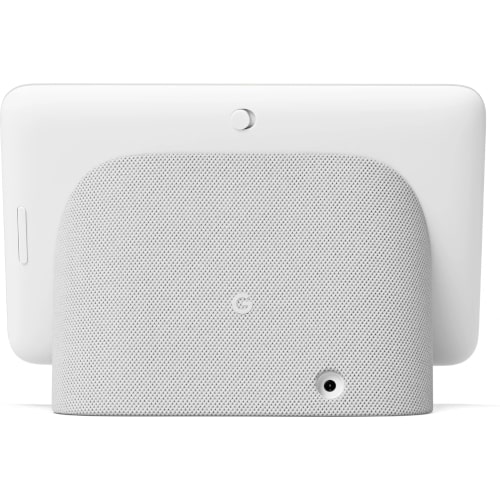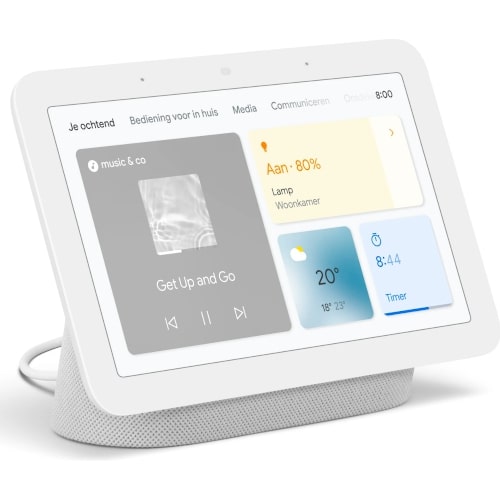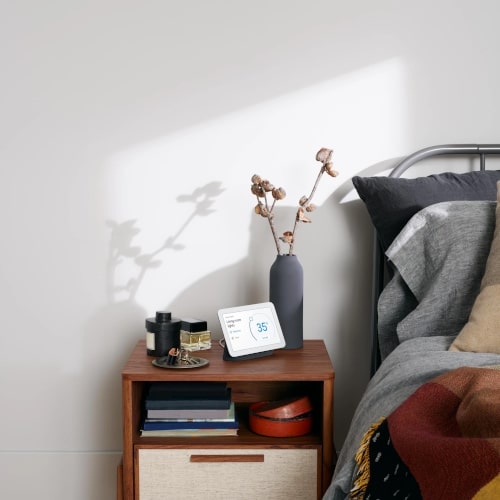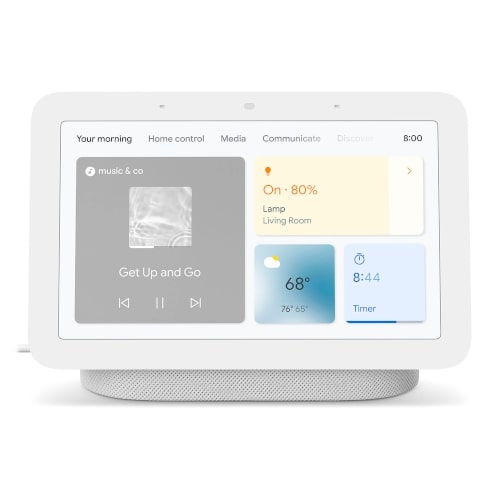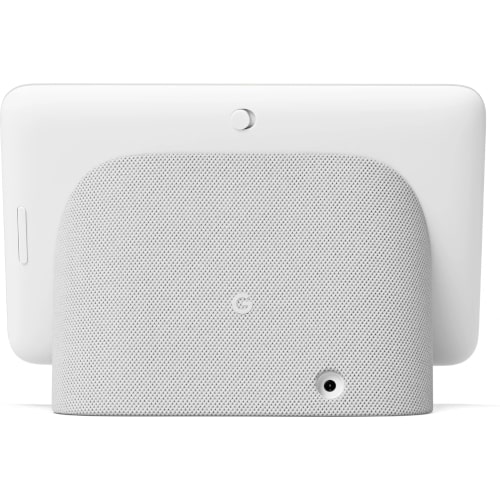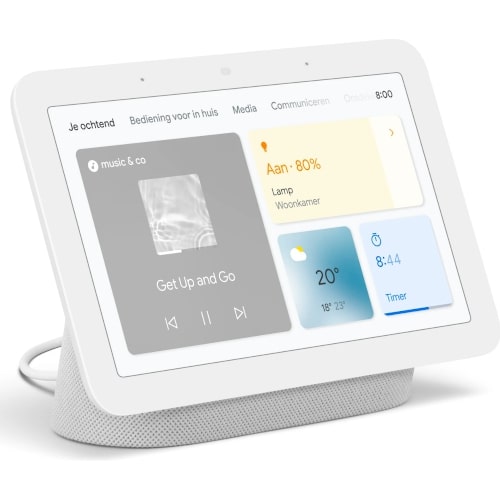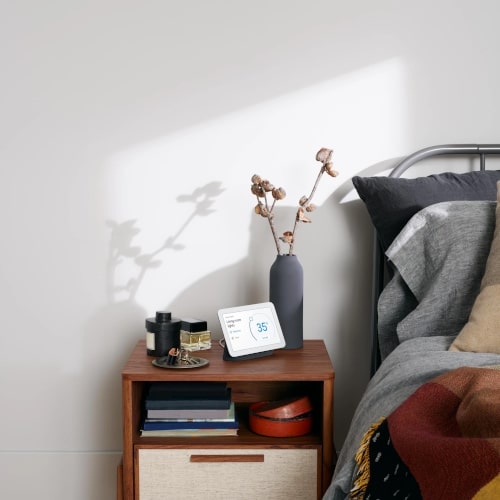 De ideale spraakassistent voor in de keuken
WiFibluetooth
Vor 12:00 Uhr. bestellt, heute geliefert
Why Robbshop
2 year warranty
Ordered before 12:00 on working days, delivered today.
More than 3000 positive reviews
Smart home service, knowledge and advice
Available 6 days a week on +31 73 762 0 762
Related products
Summary
Reviews
Alternatives
Specifications & Manual
More from this brand
Samenvatting
In het kort
Merk

Google

Artikelnr.

GOO_NEST_HUB_2_WIT

Installatiegraad

Makkelijk

Protocol

WiFi 2.4GHz
Plus- en minpunten
+
50% meer bas dan de vorige hub
+
Ook te bedienen via spraak
Omschrijving
Meet the new nest hub: the center of your helpful house. The new hub has even more options than the old nest hub, so the bass of the speaker has become 50% harder, there is gesture control in and the hub analyzes you when you are sleeping. Furthermore, the HUB 2 also has the old functions of the first hub: so you can still have your favorite playback, turn on Netflix and turn your lamps on / off and dimming. & Nbsp; p>
& nbsp; p>
Toon meer
Toon minder
Volledige Specificaties
Algemeen
Available app

Android

, iOS

Plug model

Europe / Earth Pin

Power consumption in watts

Nee

Power over Ethernet (PoE)

Nee

Scene control possible

Nee

Works with

Fibaro HC2

, Fibaro HC3

, Fibaro HC3L

, Fibaro Lite

, HomeY Pro
Lekker laten installeren
Liever lui dan moe? Laat je producten dan installeren door onze smart home experts. Dan weet je zeker dat alles naar behoren werkt, zonder dat je zelf al die handleidingen moet uitpluizen! Laat ons alles voor je installeren én programmeren, dan kun jij leukere dingen gaan doen.
Dit wordt 'm!
Google Nest Hub 2 White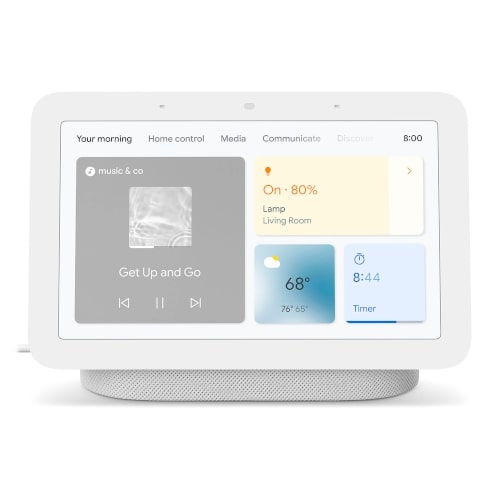 Vor 12:00 Uhr. bestellt, heute geliefert
Why Robbshop
2 year warranty
Ordered before 12:00 on working days, delivered today.
More than 3000 positive reviews
Smart home service, knowledge and advice
Available 6 days a week on +31 73 762 0 762