Frient Smart Plug Mini Zigbee
Slimme stekker met energieverbruik om apparaten en lampen slim te maken. Deze smart plug kan zware apparaten schakelen. Maak slimme scenarios of bedien het apparaat met je app overal waar je toegang tot internet hebt. Bespaar op energie zonder in te hoeven leveren op woongenot.
Lees meer
lees minder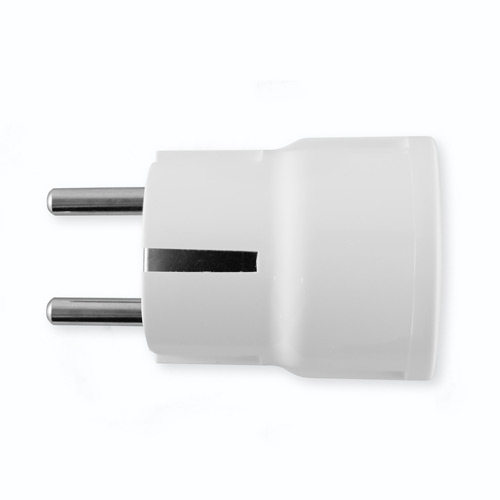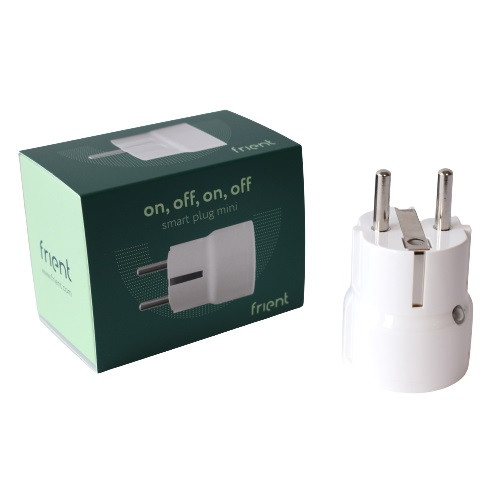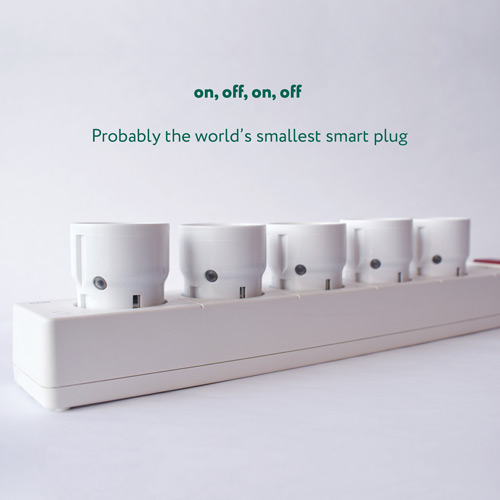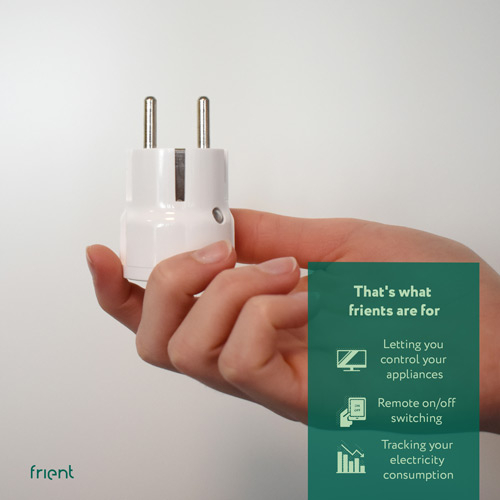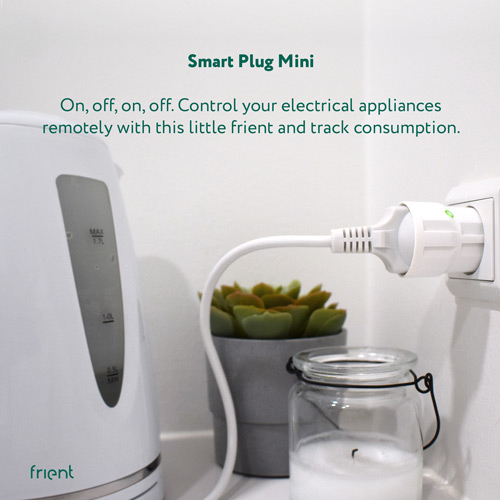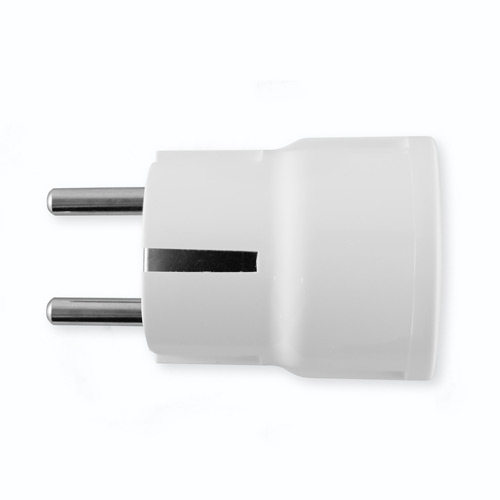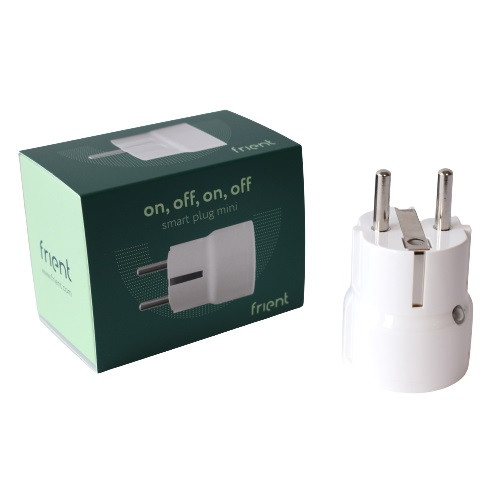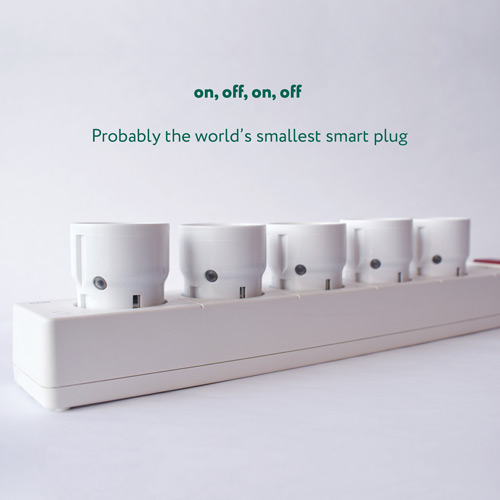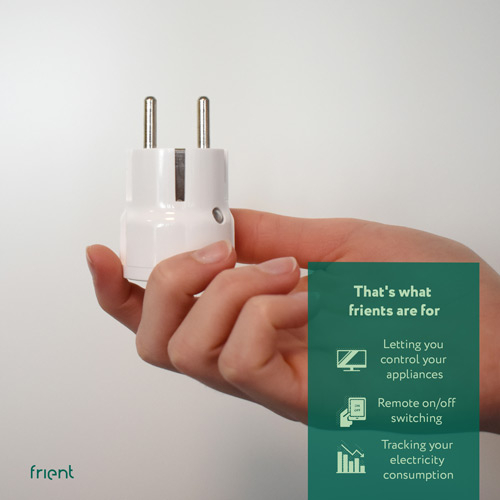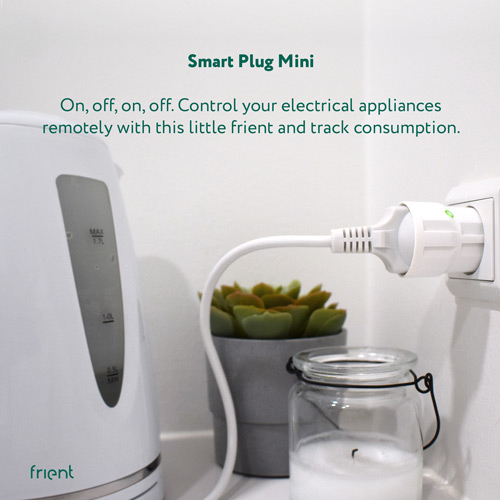 SKU:
FRI_SMART_PLUG_MINI_ZB
Vor 12:00 Uhr. bestellt, heute geliefert
Why Robbshop
2 year warranty
Ordered before 12:00 on working days, delivered today.
More than 3000 positive reviews
Smart home service, knowledge and advice
Available 6 days a week on +31 73 762 0 762
Standaard 2 jaar garantie
Voor 12 uur besteld, morgen in huis*.
Meer dan 3000 positieve beoordelingen
Smart home service, kennis en advies
6 dagen per week bereikbaar op +31 (0)73-7620762
Related products
Summary
Reviews
Alternatives
Specifications & Manual
More from this brand
Samenvatting
In het kort
Merk

Friar

Artikelnr.

FRI_SMART_PLUG_MINI_ZB

Installatiegraad

Makkelijk

Protocol

Zigbee
Plus- en minpunten
+
Maak verlichting of elektrische apparaten slim
+
Ook ideaal voor elektrische verwarming
+
Continue belasting van 2300w
-
Niet voor hele zware stroom verbruikers
Omschrijving
Intermediate plug Frient Smart Plug Mini. This frient intermediate plug helps you with smart switching from your devices and helps to save money. The Sigbee-based Smart Plug Mini is an intelligent tracker and switch for electricity consumption. Simply connect it to a power outlet and connect a lamp, kettle, TV, electric radiator or any other electrical device. Now you can follow consumption and enable or disable the device remotely. P>
That's true frients for: p>
Operating your devices li>
remotely switched on and off li>
Keep track of your electricity consumption li> Ul>
Toon meer
Toon minder
ROBB's advies
Slimme stekker met zigbee die je kunt koppelen aan de Homey en met spraak kan bedienen via Google Home of Alexa.
Toon meer
Toon minder
Reviews
---
Prima plug met stroommeting
Kleine plug, qua afmeting vergelijkbaar met de Innr SP 220. Wat de Innr mist is stroommeting en dat heeft deze plug wel. Hij meet oa. huidig verbruik in Watt, in Ampere en hij meet voltage en het aantal Hz. De Zigbee radio is sterk in tegenstelling tot sommige goedkope Zigbee plugjes. Hij fungeert daarom ook prima als router. Ik kon hem zonder problemen koppelen aan Home Assistant via de bekende ConBee 2 stick.
+ Klein, past prima op dubbel stopcontact. + Via HomeAssistant (Conbee II) aansturing werkt. + Piek vermogen (Boiler pakt net iets boven 2300 wat soms) +/- Uitschakelgeluid kan als hard worden ervaren (inschakelen is beduidend zachter). +/- LED lampje is subtiel maar niet te sturen voor zover tot nu toe bekend
Mooie smart plugs (maar standaard een beetje praatgraag)
Mooie en vooral kleine plugs! Het product voelt prima aan en het toevoegen aan het netwerk ging ook vlekkeloos. Ik heb nog geen manier gevonden om het lampje uit te zetten maar dat heeft voor mij ook niet de hoogste prioriteit. Mocht je geinteresseerd zijn in data loggen: ik weet niet zeker in hoeverre dit aan mijn SmartThings hub ligt maar 'out of the box' zenden deze plugs vrij veel berichten als het stroomverbruik ook maar met 1w fluctueert. Dat resulteert in ongeveer een bericht per seconde (en soms net ietsje meer). Met een custom Device Handler is dat uiteraard zo opgelost en als je gebruik maakt van een andere hub dan is er vast en zeker een manier om de minimum reporting interval in te stellen. Al met al is dit niet de goedkoopste plug op de markt, maar hij is zijn geld zeker waard! Het enige 'nadeel' is dat het er niet op lijkt dat Friend OTA firmware updates beschikbaar stelt, maar zo lang het product goed werkt zijn updates natuurlijk ook niet noodzakelijk :)
Lees alle reviews
Verbergen
Volledige Specificaties
Algemeen
Maximum wattage

3680 Watt

Scene control possible

Nee

Smart functions

Makes device with Slim plug

Works with

Amazon echo

, Smartthings

, Homey Pro

, Google Home
Handleiding
Download hier de handleiding(en):
Lekker laten installeren
Liever lui dan moe? Laat je producten dan installeren door onze smart home experts. Dan weet je zeker dat alles naar behoren werkt, zonder dat je zelf al die handleidingen moet uitpluizen! Laat ons alles voor je installeren én programmeren, dan kun jij leukere dingen gaan doen.
Dit wordt 'm!
Frient Smart Plug Mini Zigbee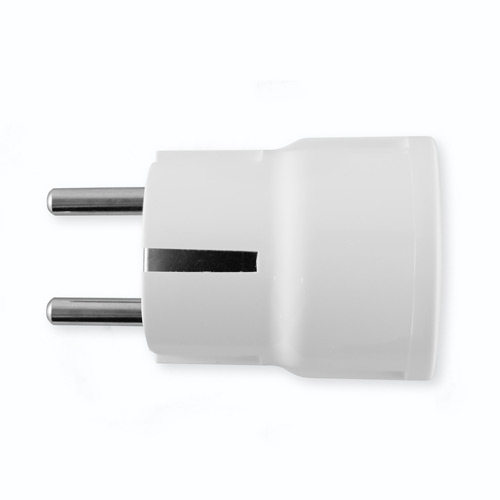 Vor 12:00 Uhr. bestellt, heute geliefert
Why Robbshop
2 year warranty
Ordered before 12:00 on working days, delivered today.
More than 3000 positive reviews
Smart home service, knowledge and advice
Available 6 days a week on +31 73 762 0 762
Standaard 2 jaar garantie
Voor 12 uur besteld, morgen in huis*.
Meer dan 3000 positieve beoordelingen
Smart home service, kennis en advies
6 dagen per week bereikbaar op +31 (0)73-7620762
Vor 12:00 Uhr. bestellt, heute geliefert