Frient Electricity Meter Interface
Met deze elektriciteit meter interface van Frient houd je makkelijk je energieverbruik bij en identificeer je de pieken in je verbruik, zodat je die kunt verminderen.
Lees meer
lees minder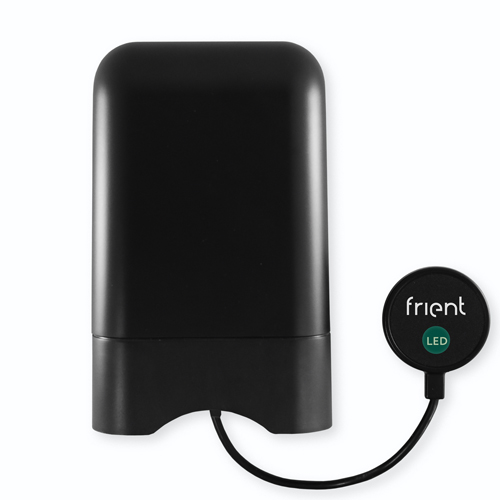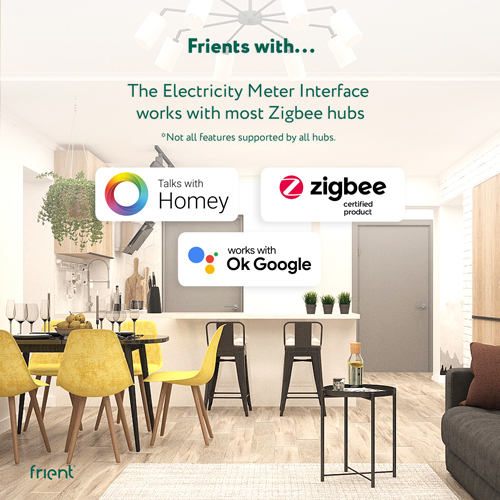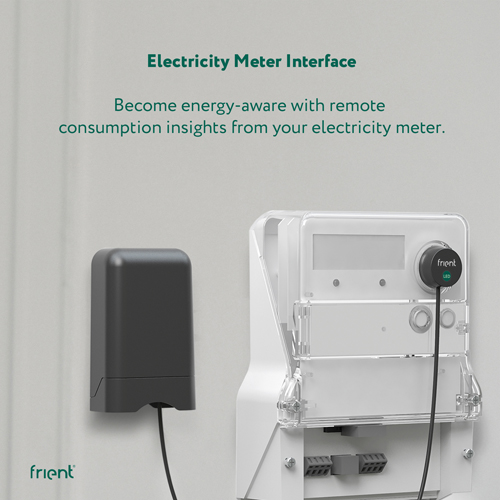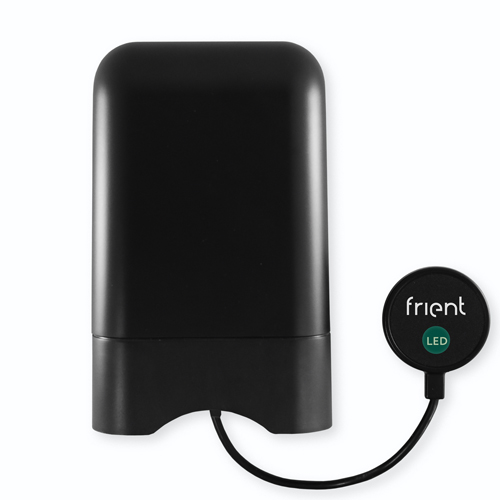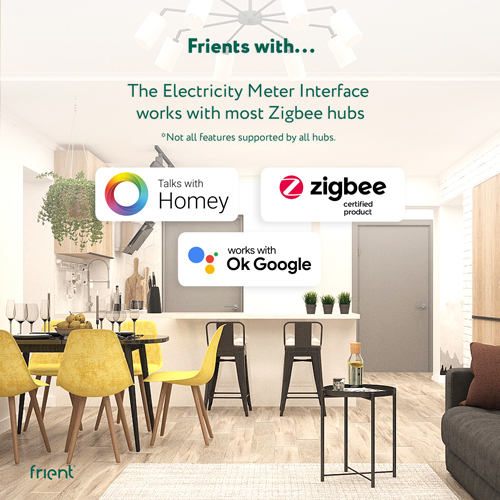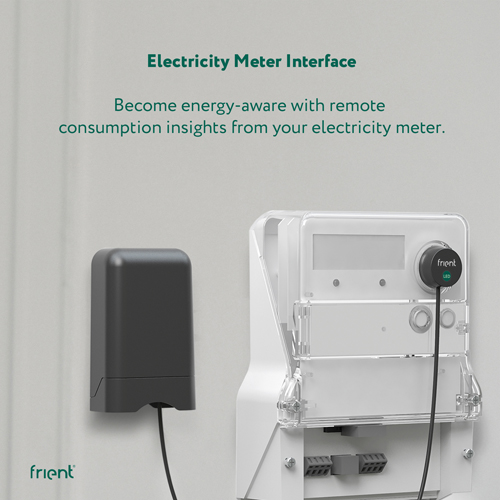 SKU:
FRI_ELECTRICITYMETER_ZB
Vor 12:00 Uhr. bestellt, heute geliefert
Why Robbshop
2 year warranty
Ordered before 12:00 on working days, delivered today.
More than 3000 positive reviews
Smart home service, knowledge and advice
Available 6 days a week on +31 73 762 0 762
Standaard 2 jaar garantie
Voor 12 uur besteld, morgen in huis*.
Meer dan 3000 positieve beoordelingen
Smart home service, kennis en advies
6 dagen per week bereikbaar op +31 (0)73-7620762
Related products
Summary
Reviews
Alternatives
Specifications & Manual
More from this brand
Samenvatting
In het kort
Merk

Friar

Artikelnr.

FRI_ELECTRICITYMETER_ZB

Installatiegraad

Gemiddeld

Protocol

Zigbee
Plus- en minpunten
+
Houd eenvoudig je elektriciteit verbruik bij
+
Werkt met homey, amazon alexa en google assistant
Omschrijving
With this electricity meter interface from Frient you can easily add your energy consumption and identify your peaks in your consumption so that you can reduce it. Energy saving, so smart! P>
& NBSP; DIV>
connects the meter with your Homey, Amazon Alexa or Google Assistant. DIV>
Toon meer
Toon minder
ROBB's advies
Een makkelijk te koppelen elektriciteitsmeter interface kun je met Homey, Amazon Alexa en Google Assistant gebruiken om draadloos je energieverbruik bij te houden.
Toon meer
Toon minder
Reviews
---
het geld niet waard, onbetrouwbaar en nutteloos
Zodra je de doos open maakt voel je al dat hier een poging is gedaan om voor zo min mogelijk geld een product te maken; slap plastic, rammelende componenten en geen fatsoenlijke app oid. Het product maakt even contact met Homey maar 'verlaat het Zigbee netwerk' even later zonder weer terug te komen. Er is geen nuttige interface waarmee je statistieken kan bekijken. Kortom; het geld niet waard, onbetrouwbaar en nutteloos
Lees alle reviews
Verbergen
Volledige Specificaties
Algemeen
Works with

Amazon echo

, Homey Pro

, Google Home
Lekker laten installeren
Liever lui dan moe? Laat je producten dan installeren door onze smart home experts. Dan weet je zeker dat alles naar behoren werkt, zonder dat je zelf al die handleidingen moet uitpluizen! Laat ons alles voor je installeren én programmeren, dan kun jij leukere dingen gaan doen.
Dit wordt 'm!
Frient Electricity Meter Interface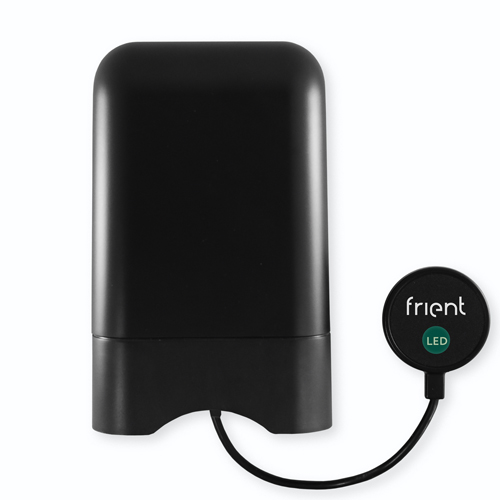 Vor 12:00 Uhr. bestellt, heute geliefert
Why Robbshop
2 year warranty
Ordered before 12:00 on working days, delivered today.
More than 3000 positive reviews
Smart home service, knowledge and advice
Available 6 days a week on +31 73 762 0 762
Standaard 2 jaar garantie
Voor 12 uur besteld, morgen in huis*.
Meer dan 3000 positieve beoordelingen
Smart home service, kennis en advies
6 dagen per week bereikbaar op +31 (0)73-7620762
Vor 12:00 Uhr. bestellt, heute geliefert