Met deze leuke stickertjes kan je je Flic buttons personaliseren voor vrijwel iedere toepassing in huis. Denk aan een alarm, play knop of een alarmsirene. Dit setje bestaat uit 40 stickers.
Lees meer
lees minder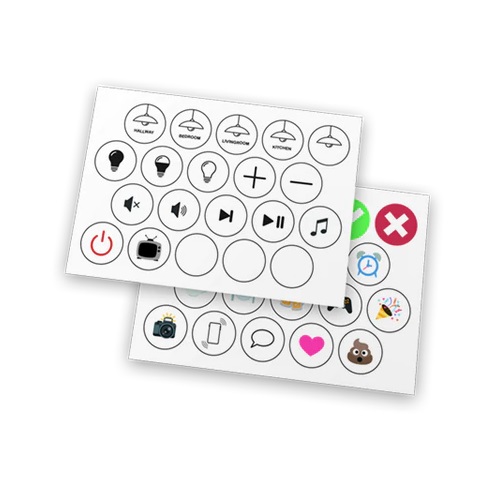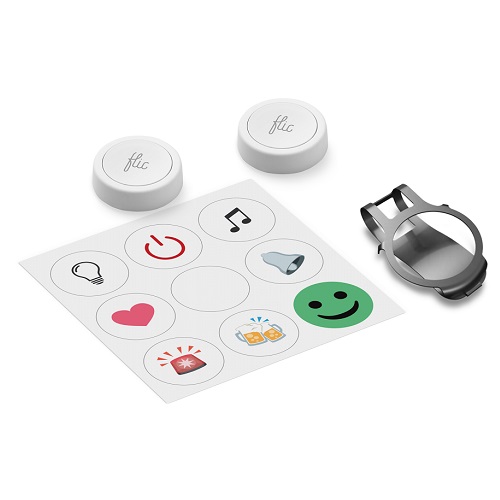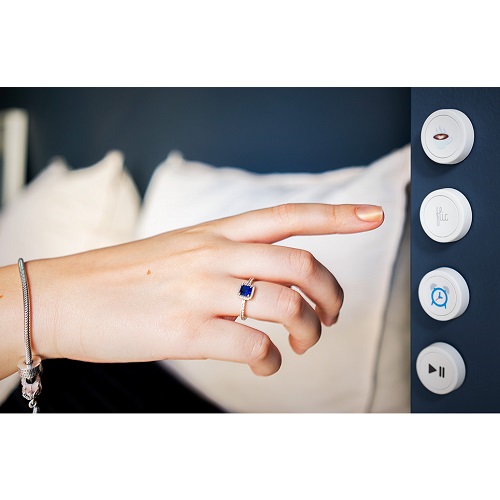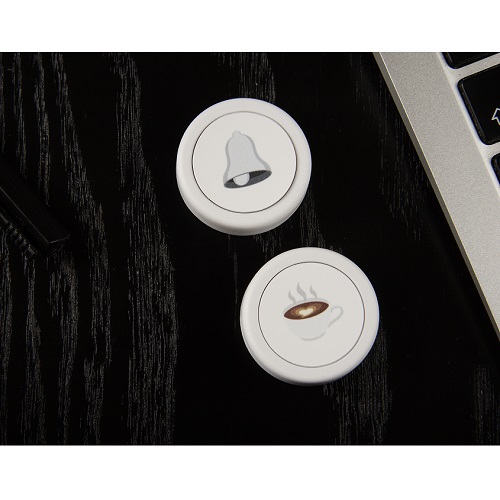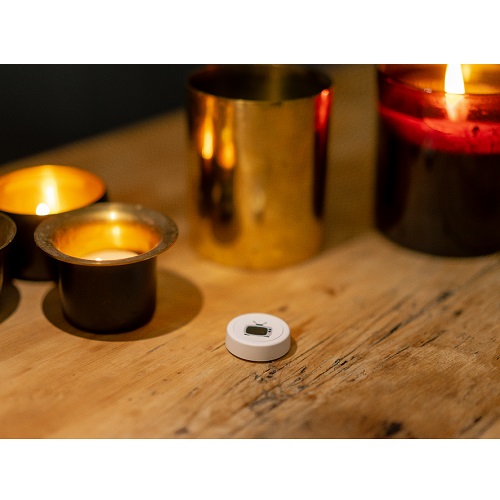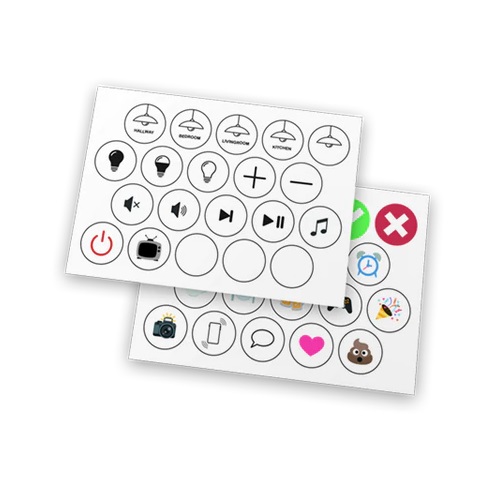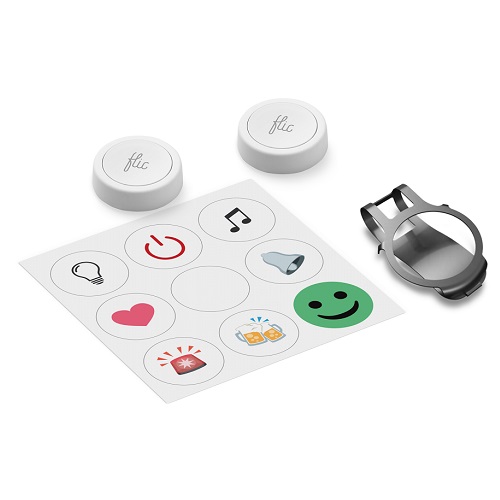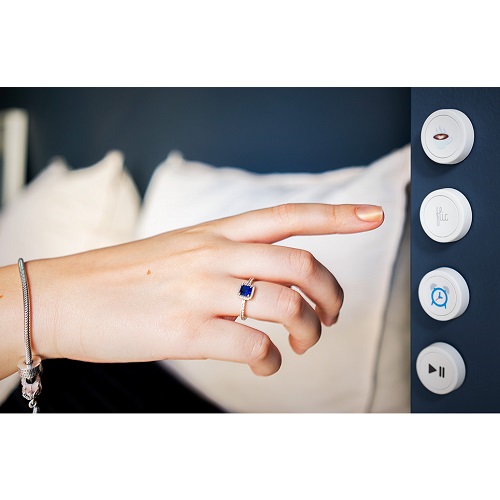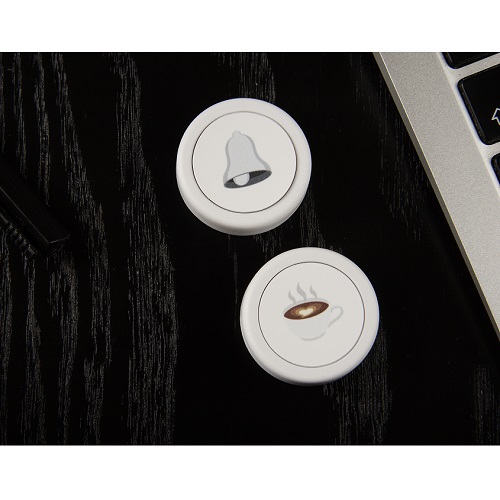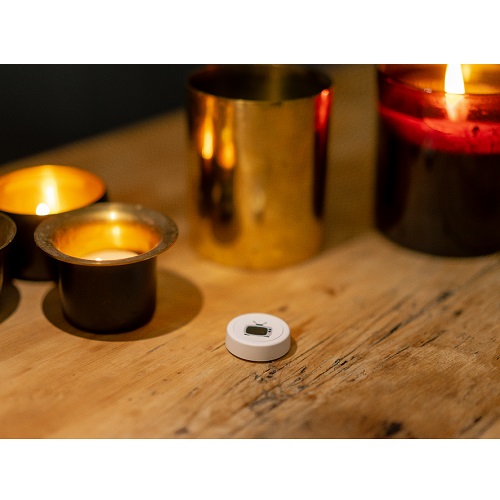 Vor 12:00 Uhr. bestellt, heute geliefert
Why Robbshop
2 year warranty
Ordered before 12:00 on working days, delivered today.
More than 3000 positive reviews
Smart home service, knowledge and advice
Available 6 days a week on +31 73 762 0 762
Standaard 2 jaar garantie
Voor 12 uur besteld, morgen in huis*.
Meer dan 3000 positieve beoordelingen
Smart home service, kennis en advies
6 dagen per week bereikbaar op +31 (0)73-7620762
Related products
Summary
Reviews
Alternatives
Specifications & Manual
More from this brand
Samenvatting
In het kort
Merk

Flic

Artikelnr.

FLI_STICKER_SHEET
Plus- en minpunten
+
Personaliseert je Flic button in een handomdraai
-
Flic buttons niet inbegrepen
Omschrijving
Flic 2 Sticker Sheet
De Flic button is een ware uitkomst voor het aansturen van je slimme apparaten in huis. Maar wanneer je er meerdere in huis hebt kan het lastig worden om ze uit elkaar te houden.
Dat kan je oplossen met de stickers uit deze sticker sheet. Van smiley's tot alarmbellen, alles zit erbij dus voor ieder wat wils!
Je kan ze gebruiken bij de volgende producten:
Bij de Flic 2 button duopack en de starter kit is al een stickervel inbegrepen.


Toon meer
Toon minder
ROBB's advies
Handig om je buttons uit elkaar te houden wanneer je er meerdere hebt. Heel herkenbare icoontjes voor vrijwel elke toepassing in huis.
Toon meer
Toon minder
Lekker laten installeren
Liever lui dan moe? Laat je producten dan installeren door onze smart home experts. Dan weet je zeker dat alles naar behoren werkt, zonder dat je zelf al die handleidingen moet uitpluizen! Laat ons alles voor je installeren én programmeren, dan kun jij leukere dingen gaan doen.
Dit wordt 'm!
Flic 2 Sticker Sheet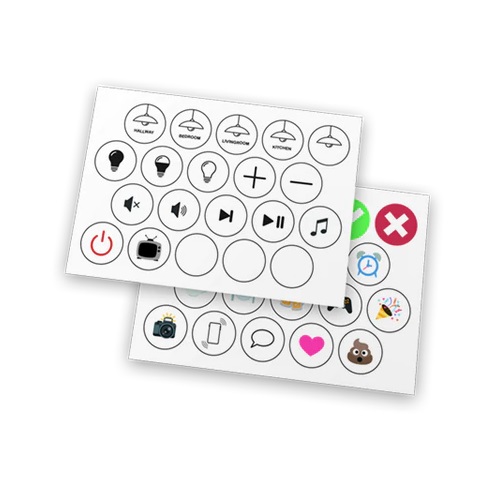 Vor 12:00 Uhr. bestellt, heute geliefert
Why Robbshop
2 year warranty
Ordered before 12:00 on working days, delivered today.
More than 3000 positive reviews
Smart home service, knowledge and advice
Available 6 days a week on +31 73 762 0 762
Standaard 2 jaar garantie
Voor 12 uur besteld, morgen in huis*.
Meer dan 3000 positieve beoordelingen
Smart home service, kennis en advies
6 dagen per week bereikbaar op +31 (0)73-7620762
Vor 12:00 Uhr. bestellt, heute geliefert