Slimme video deurbel met homebase van Eufy met 2 camera's voor nog meer zicht bij je voordeur. Door het toevoegen van de 2e die naar beneden kijkt. Er zijn geen maandelijkse abonnementskosten voor opnames.
Lees meer
lees minder
2 Camera's
Zonder abonnement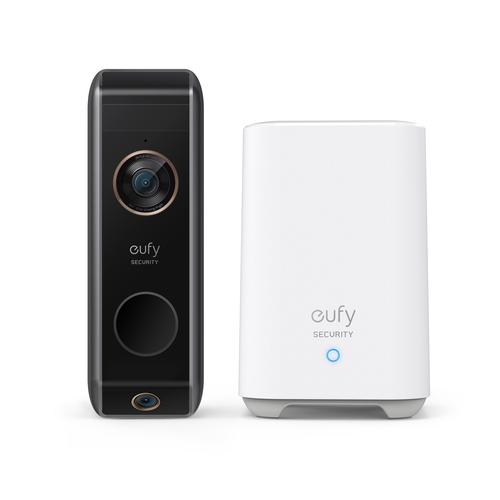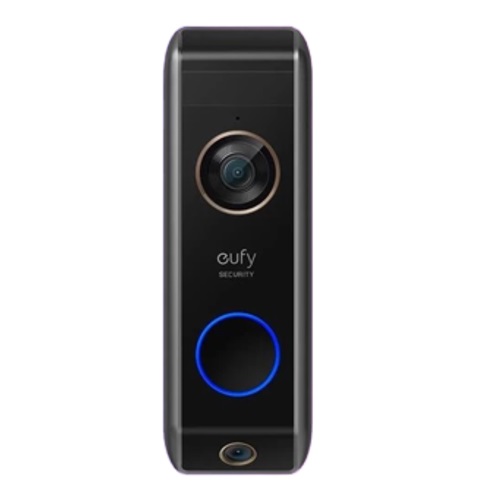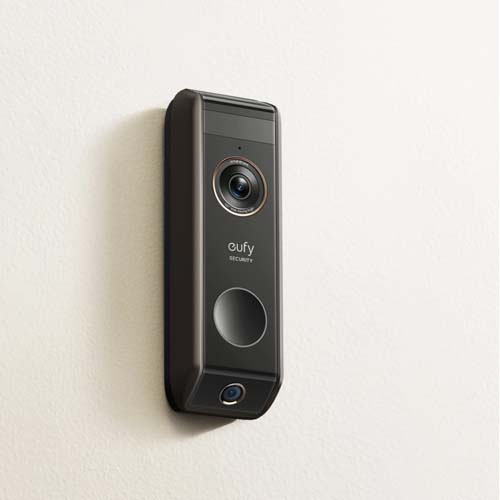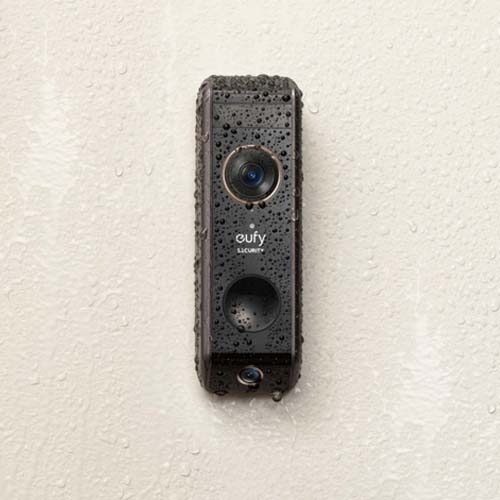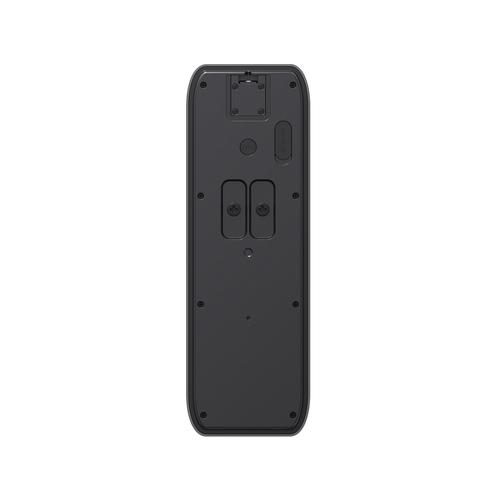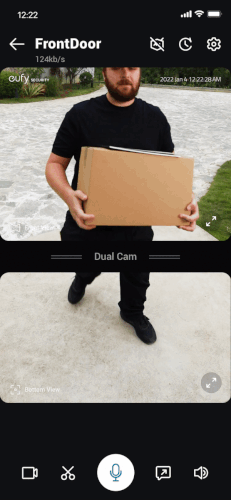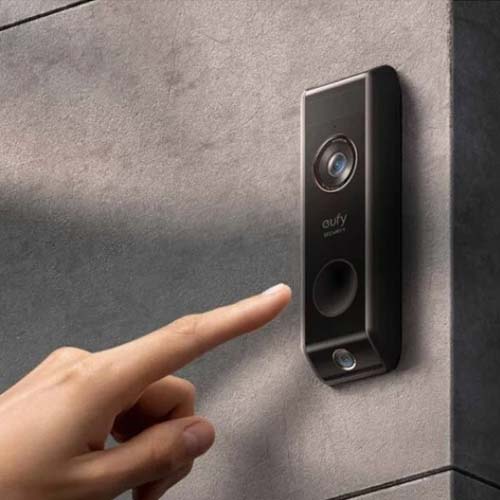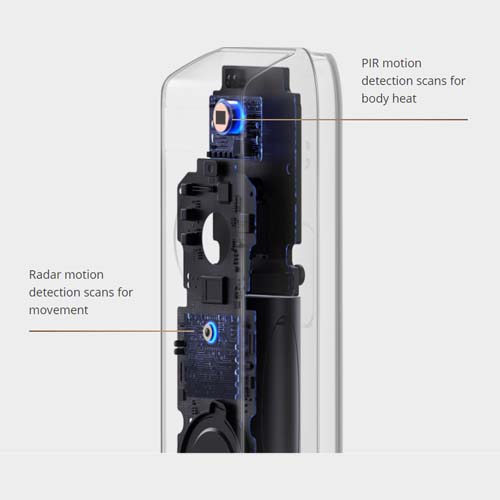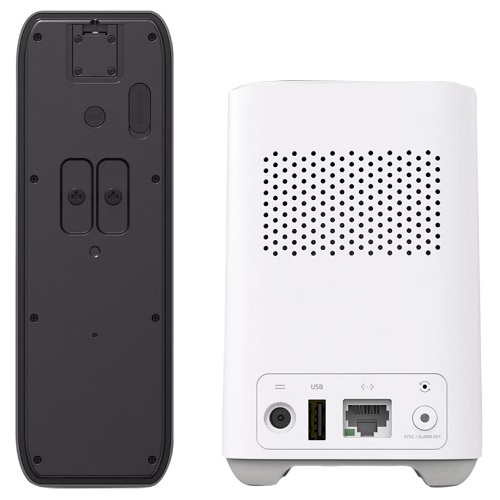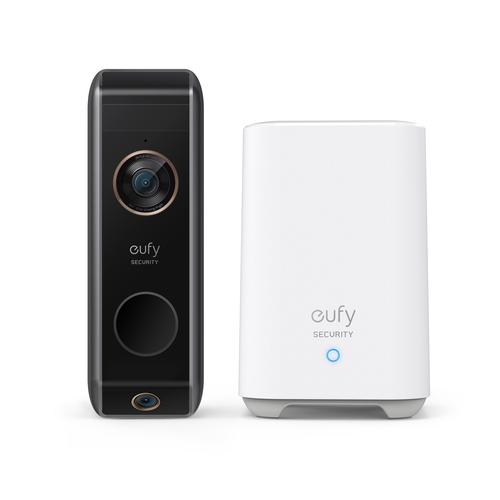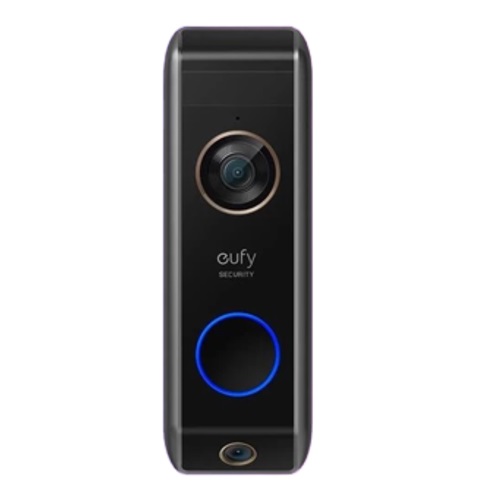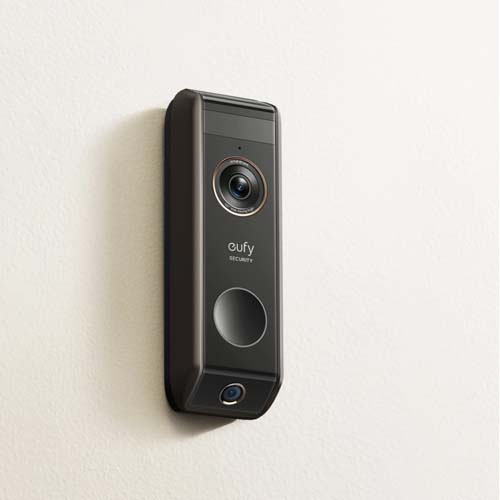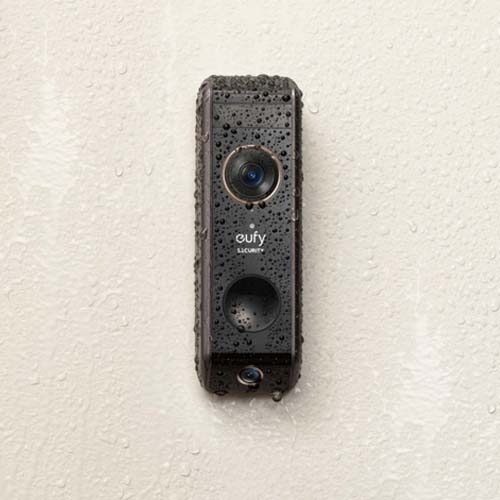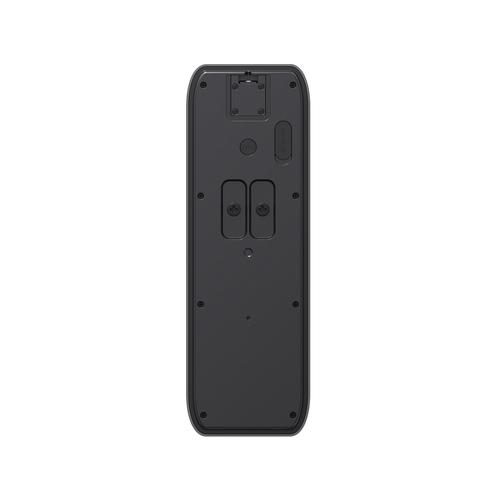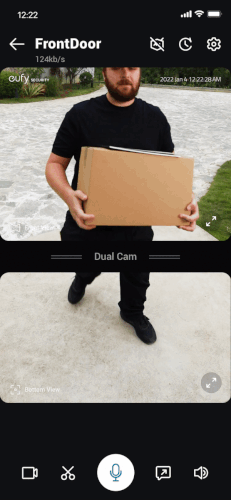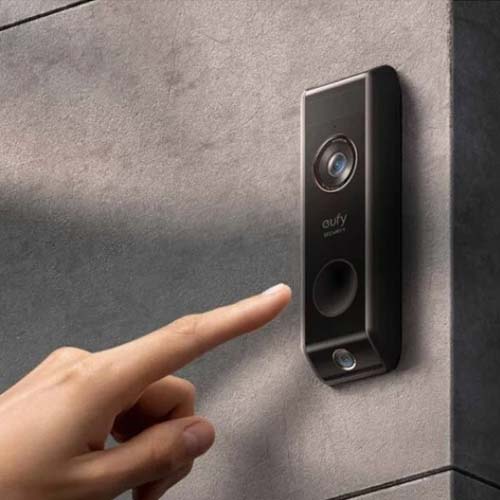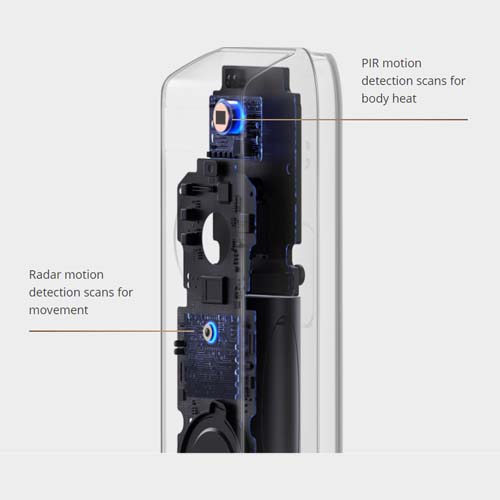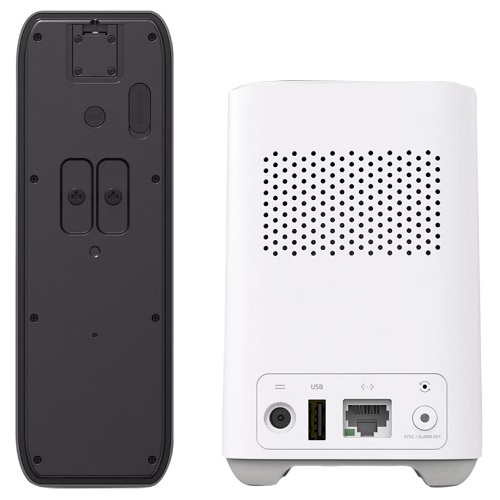 2 Camera's
Zonder abonnement
Ordered before 23:59, delivered tomorrow
Why Robbshop
2 year warranty
Ordered before 12:00 on working days, delivered today.
More than 3000 positive reviews
Smart home service, knowledge and advice
Available 6 days a week on +31 73 762 0 762
Standaard 2 jaar garantie
Voor 12 uur besteld, morgen in huis*.
Meer dan 3000 positieve beoordelingen
Smart home service, kennis en advies
6 dagen per week bereikbaar op +31 (0)73-7620762
Bundles
Related products
Summary
Reviews
Alternatives
Specifications & Manual
More from this brand
Save with our bundle offers
Samenvatting
In het kort
Merk

Eufy

Artikelnr.

EUF_E8213G11

Installatiegraad

Gemiddeld

Protocol

WiFi 2.4GHz
Plus- en minpunten
+
Meer zicht met 2 camera's
+
2K beeldresolutie op frontcamera
+
Kan bedraad en draadloos aangesloten worden
+
Deurbel zonder abonnement
-
Af en toe opladen bij draadloos gebruik (180 dagen accu)
Omschrijving
Eufy doorbel Dual cam | Slimme deurbel met 2 camera's
De Eufy Doorbell Dual is het 2022 model van de slimme deurbel van Eufy. Dit is de opvolger van de Eufy video deurbel met Homebase.
Eufy Video deurbel met twee camera's en homebase.
Dit keer is de bel uitgerust met twee camera's en dat is iets wat we nog niet eerder gezien hebben bij een slimme deurbel. Het voordeel van 2 camera's is dat je nu ook kunt zien wat er aan de onderkant van je voordeur gebeurt en heb je dus geen dode hoek. Zo kun je bijvoorbeeld zien of er een pakketje voor de deur gezet is. De front camera heeft zoals we van Eufy gewend zijn een beeldresolutie van 2K
Deurbel zonder abonnement
Net zoals zijn voorganger werkt deze Eufy deurbel zonder abonnement of cloud service. Alle beelden worden lokaal opgeslagen op de meegeleverde Eufy Hombase. Deze Homebase functioneert ook als deurbel als je de bel draadloos aan sluit. Maar met deze slimme deurbel van Eufy is het ook mogelijk de bel bedraad aan te sluiten op je bestaande bel trafo. Het voordeel daarvan is dat je bestaande deurbel gong ook af blijft gaan en natuurlijk dat je de bel niet hoeft op te laden. Het is ook mogelijk meerdere deurbellen aan de homebase toe te voegen met deze Eufy deurbel uitbreiding.
Deurbel met persoons- en pakketdetectie
De exclusieve Delivery Guard™ van de Eufy Video Doorbell Dual waarschuwt je onmiddellijk wanneer jouw pakket arriveert en stuurt je ophaalherinneringen zodat het nooit wordt achtergelaten. Bovendien ontvang je meldingen wanneer iemand je pakket benadert, zodat je direct kunt reageren via de 2-weg audio in de deurbel. Door de persoonsdetectie kan de bel ook gezichten herkennen zodat de bel niet telkens af gaat als jij of iemand uit je gezin thuis komt.
Wat zit er in de doos?
1 x Eufy Video Doorbell Dual ( Model T8213)
1 x Montage beugel
1 x Schuine montage beugel van 15° voor montage onder een hoek
1x Aftekenkaart voor het boren van de gaten
1x Schroevenset
1x Micro USB laadkabel
1x Kabel set voor bedraadde aansluiting
1x Pin om de bel los te maken
Toon meer
Toon minder
ROBB's advies
Met de 2e camera op deze deurbel heb je nog meer zicht bij je voordeur. Handig als je bijvoorbeeld aan de postbode vraagt om een pakketje voor de deur te zetten.
Toon meer
Toon minder
Volledige Specificaties
Algemeen
Available app

iOS

, Android

Built-in audio

Speaker and microphone

Night vision (IR)

5 meters

Number of physical buttons

1

Power over Ethernet (PoE)

Nee

Smart functions

(Video) Doorbell

Works with

Amazon echo

, Homey Pro

, Google Home
Handleiding
Download hier de handleiding(en):
Lekker laten installeren
Liever lui dan moe? Laat je producten dan installeren door onze smart home experts. Dan weet je zeker dat alles naar behoren werkt, zonder dat je zelf al die handleidingen moet uitpluizen! Laat ons alles voor je installeren én programmeren, dan kun jij leukere dingen gaan doen.
Dit wordt 'm!
Eufy Video Doorbell Dual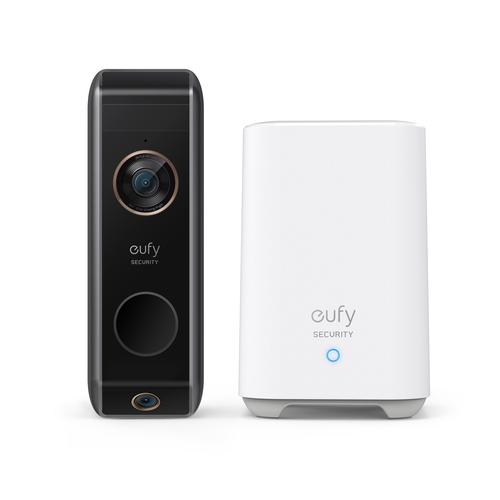 Ordered before 23:59, delivered tomorrow
Why Robbshop
2 year warranty
Ordered before 12:00 on working days, delivered today.
More than 3000 positive reviews
Smart home service, knowledge and advice
Available 6 days a week on +31 73 762 0 762
Standaard 2 jaar garantie
Voor 12 uur besteld, morgen in huis*.
Meer dan 3000 positieve beoordelingen
Smart home service, kennis en advies
6 dagen per week bereikbaar op +31 (0)73-7620762
Ordered before 23:59, delivered tomorrow