FIBARO Motion Sensor HomeKit
De FIBARO bewegingssensor is een multisensor voor HomeKit voorzien van een Bewegingsmelder, Temperatuur sensor, Licht sensor en Seismograaf.
Er is ook een
Z-wave variant
beschikbaar.
Lees meer
lees minder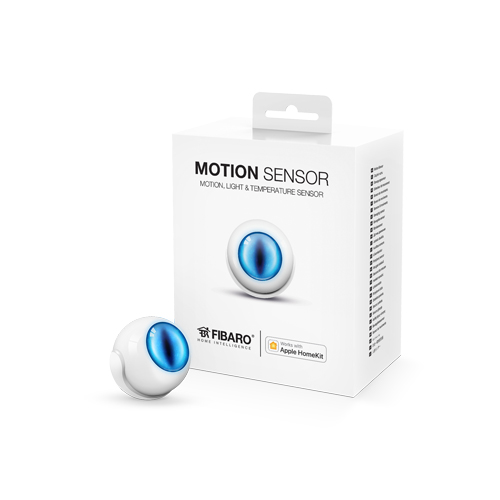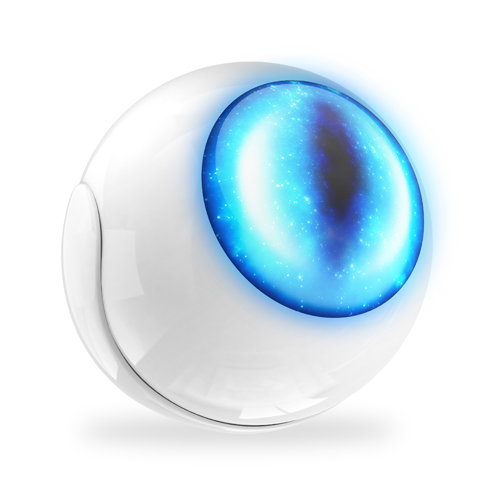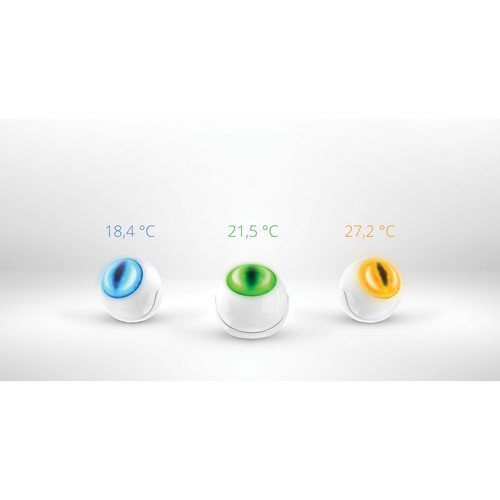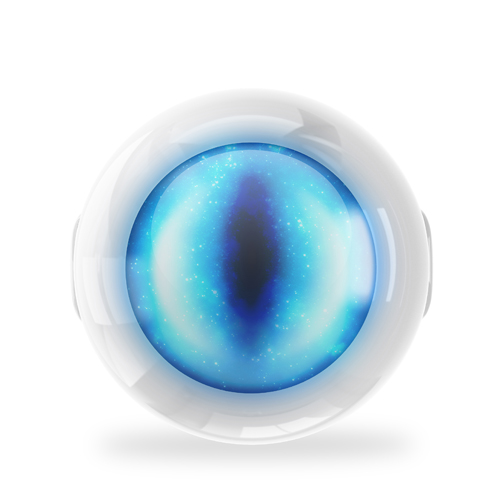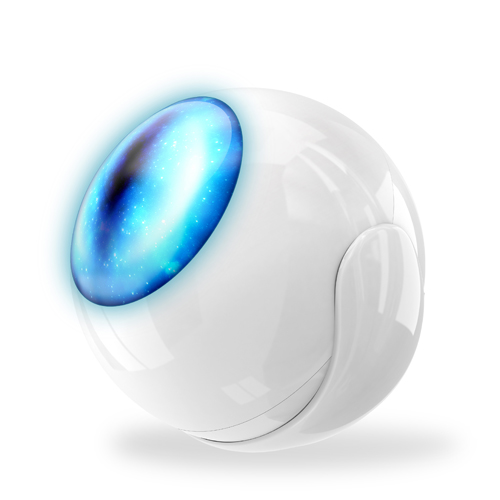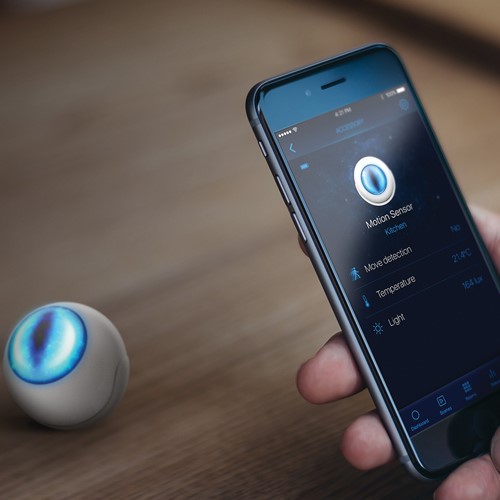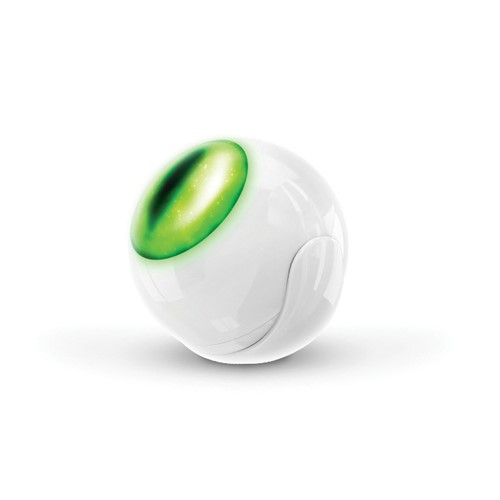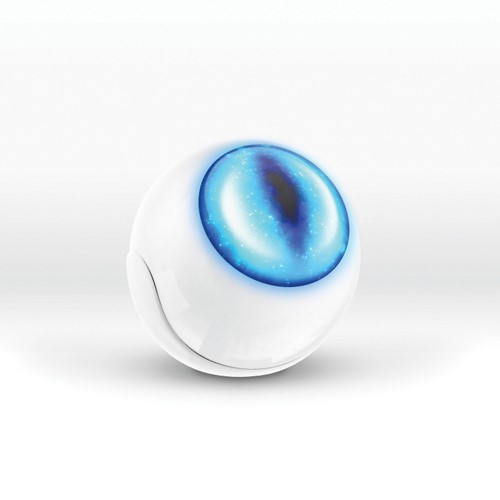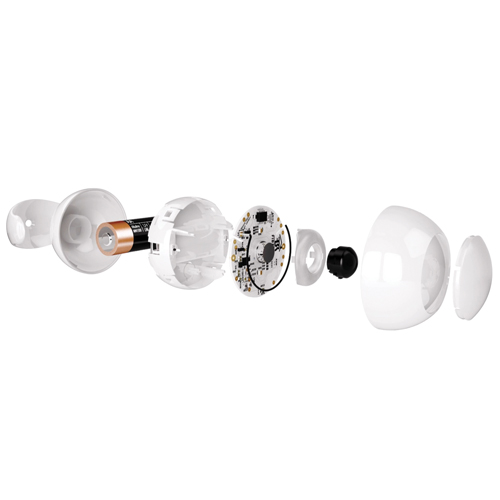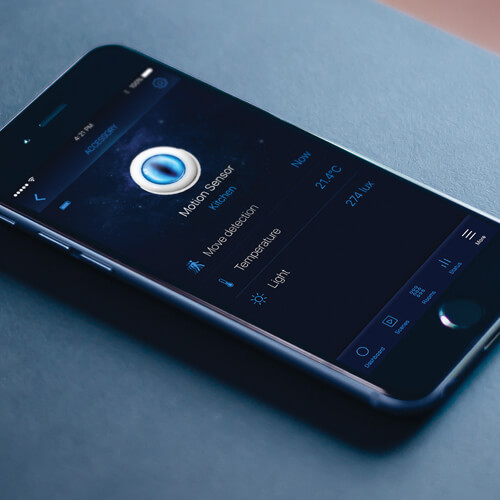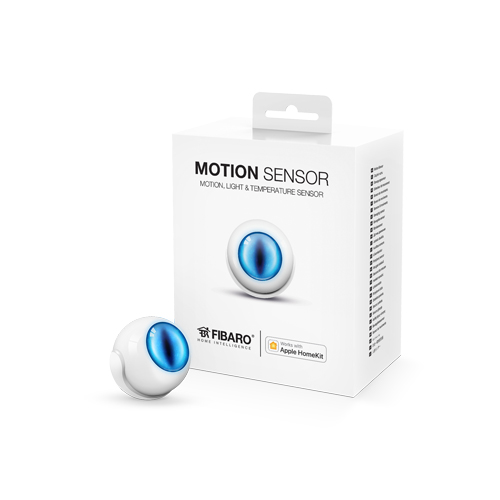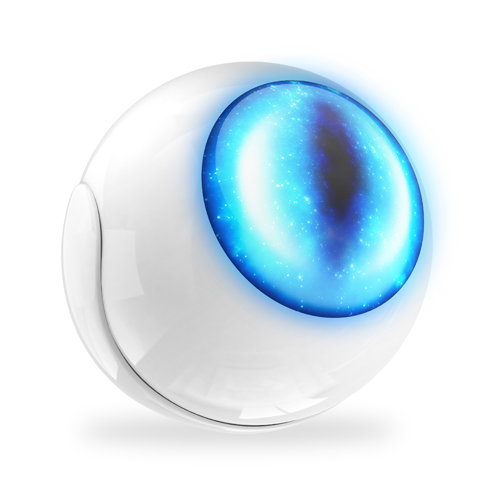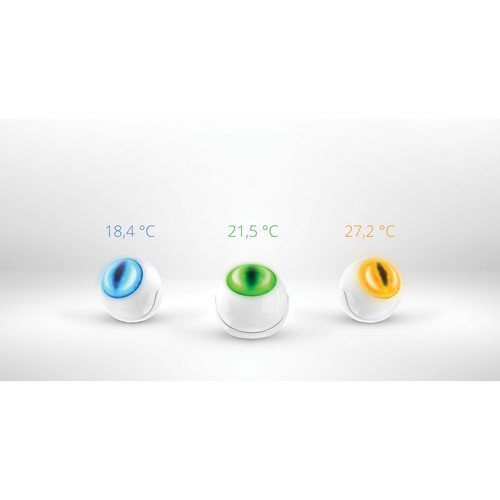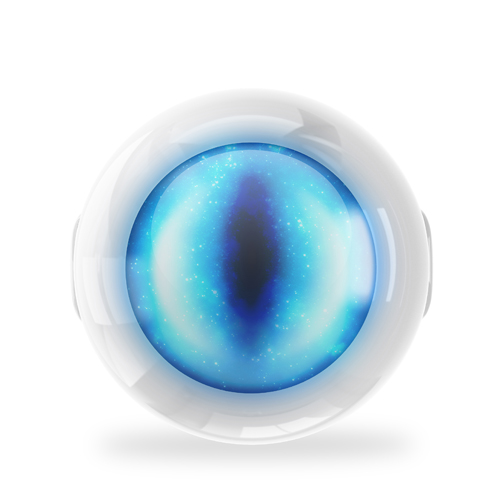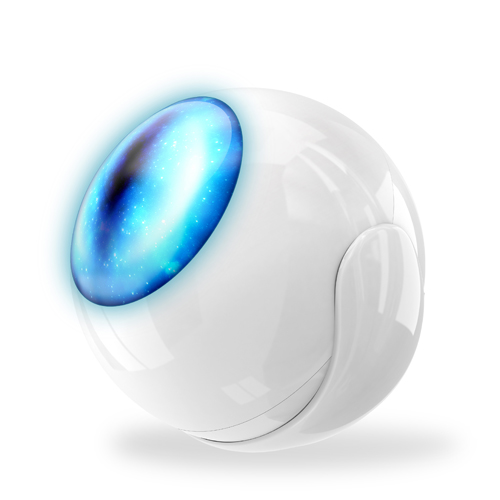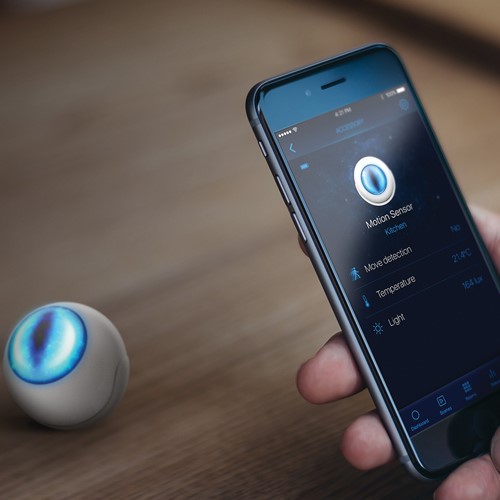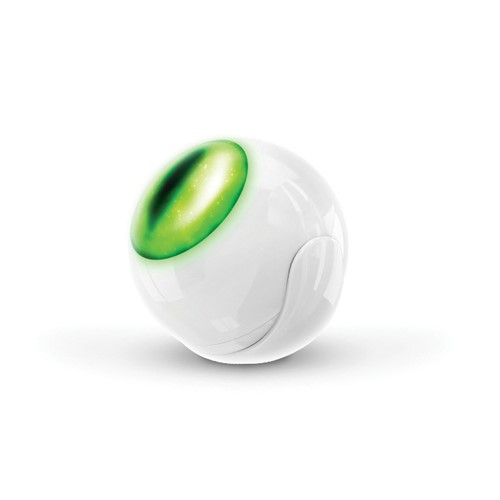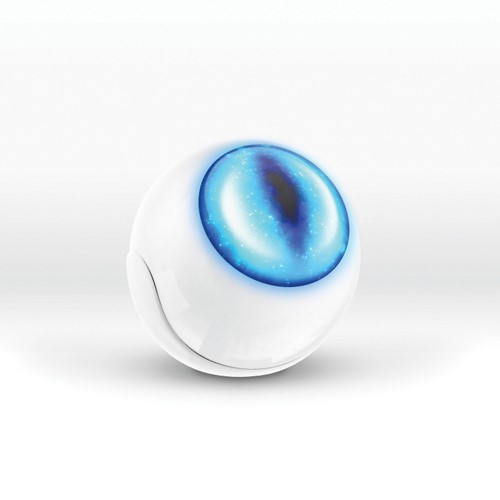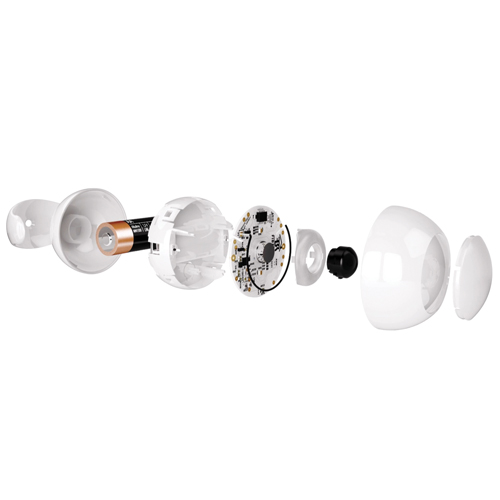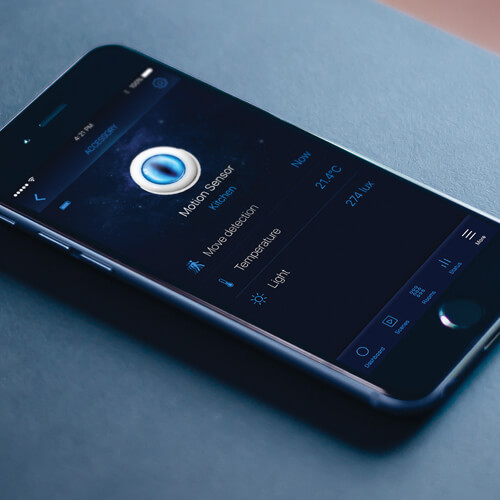 Ordered today, delivered tomorrow
Why Robbshop
2 year warranty
Ordered before 12:00 on working days, delivered today.
More than 3000 positive reviews
Smart home service, knowledge and advice
Available 6 days a week on +31 73 762 0 762
Related products
Summary
Reviews
Alternatives
Specifications & Manual
More from this brand
Samenvatting
In het kort
Merk

Fibaro

Artikelnr.

FIB_FGBHMS-001

Installatiegraad

Gemiddeld

Protocol

Homekit
Plus- en minpunten
+
Werkt met Apple HomeKit
-
Niet geschikt voor Z-wave
Omschrijving
FIBARO Z-wave motion sensor
HomeKit version
Beauty comes from nature, advanced technology from people. FIBARO extracts the essence of both and creates perfection. In conjunction with the immutable laws of architecture and the latest technology, the FIBARO Motion Sensor was created – your eye on the home. Inspired by the beliefs of the ancient Egyptians, we have designed the world's smallest, wireless motion sensor and shaped it like a cat's eye.
For centuries the cat symbolized a guardian of people and the home. Additionally, it is known as a predator with excellent eyesight, above average hearing and exceptional vigilance. The FIBARO Motion Sensor is as sharp as a cat's eye; it sees wider and farther so it can notice what you are unable to see. It has a wide field of view, long range and is incredibly vigilant. Not only will it make your life more comfortable, but it will also make you feel safer.
A true multisensor
In taking up the challenge of innovation, we have developed an intelligent work of art that combines four useful functions to give you MORE. This tiny device, apart from detecting movement, measures the current ambient temperature, intensity of light and vibrations thanks to its built-in accelerometer.
The FIBARO Motion Sensor expands the comfort of your reality. Create custom scenarios, so you can forget about nasty situations and enjoy the luxury of safety - its watchful eye will detect any intrusion or attempted sabotage, fire or other threats. Now you know and see more!
Colour announces movement and temperature
Motion and temperature The multicolour LED pupil of the FIBARO Motion Sensor informs family members if it has detected any motion or the current temperature of a room. Set the colour and its intensity to your liking and, as soon as you enter a room, you will know what the temperature is there
Small is beautifull
The world's most advanced technology has been enclosed in a flawless white casing. With a diameter of less than 44 millimetres, you will love it at first sight!
Intelligent object recognition
One of the main features of the FIBARO Motion Sensor is its excellent ability to detect even the slightest motion; nothing escapes its attention. Given that all rooms are different, you can also adjust the Motion Sensor's sensitivity to suit its location in the house, your individual needs or a particular situation.
Watch your home and your loved ones
Wondering what's going on at home when you are away? While you are at the office, or on a business trip, the FIBARO Motion Sensor will watch your home and protect your loved ones. In addition, the FIBARO Motion Sensor monitors how much time someone spends in a room. So you will be informed when your kids spend most of their time watching TV in the living-room instead of doing their homework in their rooms, and then you will be able to turn the TV off remotely.
Count the guests
After installing FIBARO Motion Sensors on both sides of the entrance to your home, you will always know how many people entered or left your house, or a given room. No need to worry about a teenager being home alone. The FIBARO Motion Sensor will tell you what time he or she went out, came back home, or how many visitors he or she had.
Guests arrived? The system will look after them.
Family meeting, dinner with friends, or a party – the FIBARO Motion Sensor will make sure your guests feel comfortable. Once the system knows there are more people in the house, it will turn the ventilation on, so there's enough fresh air.
Toon meer
Toon minder
Reviews
---
Goede Sensor.. maar hoog batterij verbruik vergeleken met de Neo Coolcam
Het is een mooie sensor. Zeer degelijk en doet goed zijn werk. Na 3 maanden is de batterij wel leeg.. heb nog gekeken of ik misschien wel een hoge rapportage had waardoor deze snel leeg ging.. dat was niet het geval. Heb diverse multi sensoren van Neo Coolcam en deze gaan aanzienlijk langer mee in batterij verbruik. Kortom, ik stap af van deze sensor. Ik gebruikte deze sensor als temperatuur en bewegingssensor. Elders ga ik deze nu inzetten als alleen bewegingssensor.. dit zal ongetwijfeld batterij verbruik schelen. Ik gok dat het hoge verbruik ook mede te maken heeft met de vele functies die dit ding heeft. Mijn advies is.. gebruik deze sensor als je al deze functies ook wilt.. ga anders voor een meer eenvoudige sensor.
Mooie en degelijke bewegingssensor voor HomeKit, doet wat hij moet doen en met de geprinte ophang beugel kan hij volgens mij best in de regen hangen. De eerste twee dagen weigerde de lichtsensor zijn dienst maar na 2 keer de batterij eruit te hebben gehaald lijkt hij nu wel de juiste lux waarde aan te geven. Zeer tevreden! p.s. Ook de service van ROBBshop.nl is super, ze wilden hem meteen omruilen maar dat lijkt nu niet nodig te zijn.
Top product, heb 3 sets nu. Geweldig product, werkt geweldig
Lees alle reviews
Verbergen
Volledige Specificaties
Algemeen
Smart functions

Smart lux meter

, Smart motion detector

, Smart temperature sensor
Handleiding
Download hier de handleiding(en):
Lekker laten installeren
Liever lui dan moe? Laat je producten dan installeren door onze smart home experts. Dan weet je zeker dat alles naar behoren werkt, zonder dat je zelf al die handleidingen moet uitpluizen! Laat ons alles voor je installeren én programmeren, dan kun jij leukere dingen gaan doen.
Dit wordt 'm!
FIBARO Motion Sensor HomeKit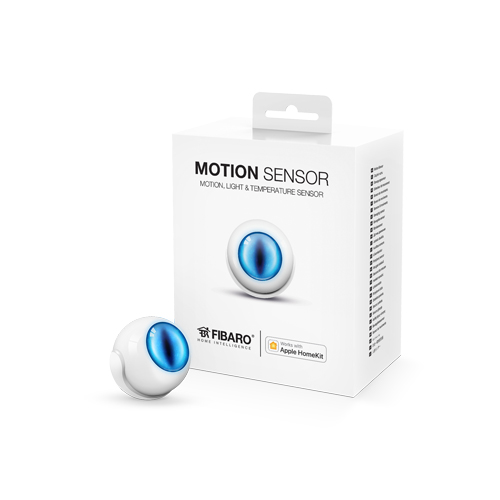 Ordered today, delivered tomorrow
Why Robbshop
2 year warranty
Ordered before 12:00 on working days, delivered today.
More than 3000 positive reviews
Smart home service, knowledge and advice
Available 6 days a week on +31 73 762 0 762