Frient Watersensor Water Leak Detector Zigbee
Een Zigbee Watersensor. Met een luid sirenevolume ben je snel op de hoogte van mogelijke lekkages in je woning van bijvoorbeeld je wasmachine of lekkage van een kraan.
Lees meer
lees minder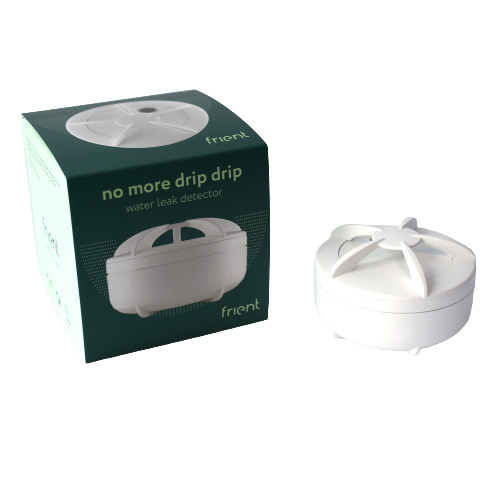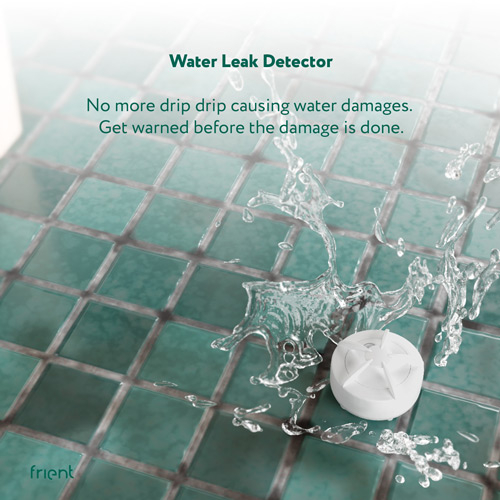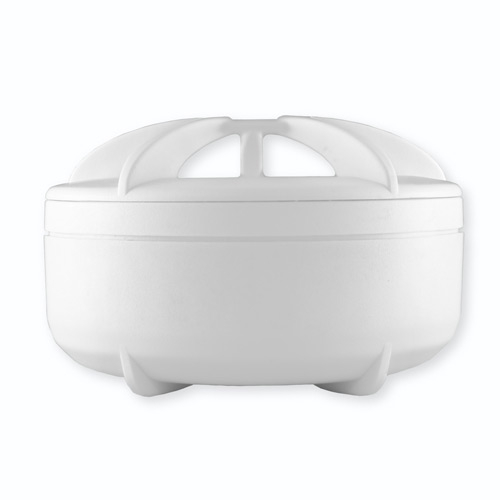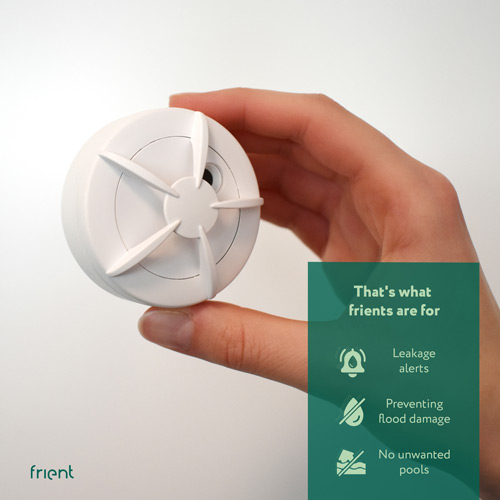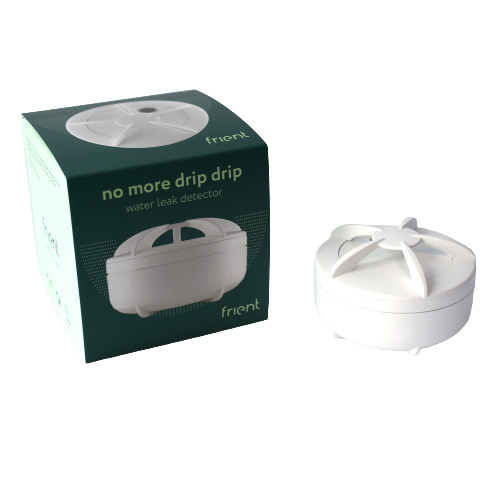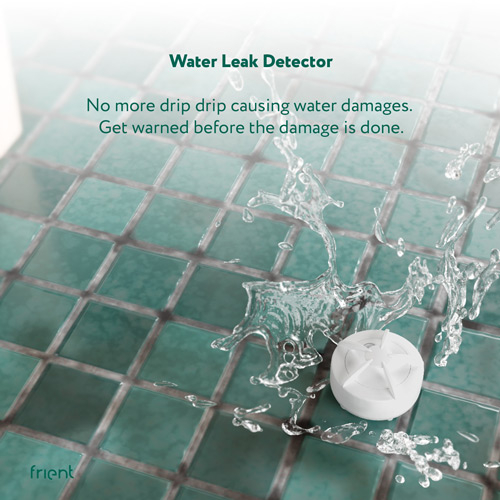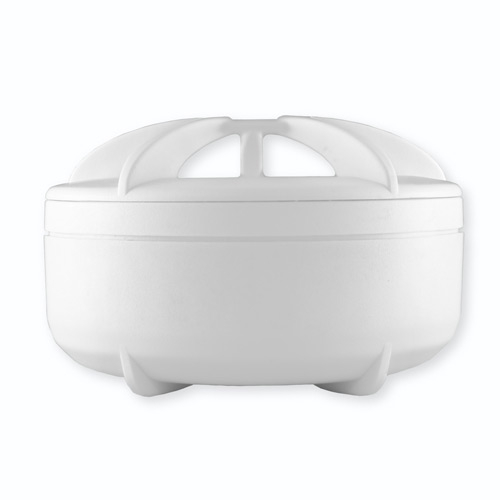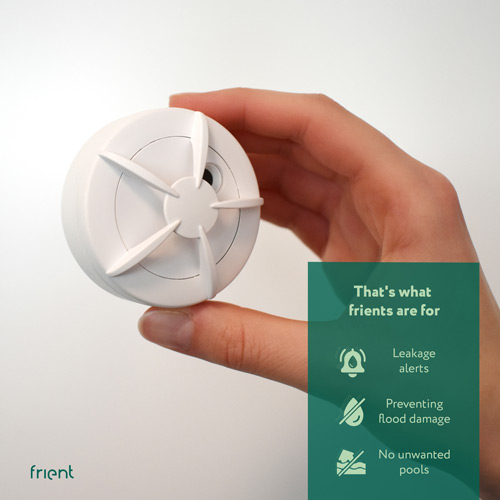 SKU:
FRI_WATERLEAKDETECTOR_ZB
Ordered today, delivered tomorrow
Why Robbshop
2 year warranty
Ordered before 12:00 on working days, delivered today.
More than 3000 positive reviews
Smart home service, knowledge and advice
Available 6 days a week on +31 73 762 0 762
Related products
Summary
Reviews
Alternatives
Specifications & Manual
More from this brand
Samenvatting
In het kort
Merk

Friar

Artikelnr.

FRI_WATERLEAKDETECTOR_ZB

Installatiegraad

Makkelijk

Protocol

Zigbee
Plus- en minpunten
+
Optioneel met externe voeler
-
Externe voeler niet meegeleverd
Omschrijving
Water sensor Frient Water Leak Detector H3>
Place the zigbee-based water sensor on the floor where there is a chance of leakage or flood, for example with the washing machine. This is a loud small frient, because with a volume of 85db you will see it throughout the house. The water sensor also sends you a notification. Feel at your leisure, knowing that you are always watching your house - even if you are not at home. P>
Here you have "Frients" for: p>
Leakage warnings li>
Preventing flood damage li>
No unwanted swimming pools li> Ul>
Toon meer
Toon minder
ROBB's advies
Slimme watersensor met ingebouwde zigbee chip. Een van de weinige slimme watersensoren die werkt met zigbee hubs.
Toon meer
Toon minder
Reviews
---
Werkt samen met Ubisys Gateway en Frients rookdetector
Deze producten komen van Develco (ook Denemarken) en werken perfect met de Ubisys Zigbee 3.0 Gateway. Een waterlek wordt doorgegeven aan de gateway zodat je een notificatie krijgt op je GSM naast het audio-signaal. Het alarm wordt ook doorgestuurd naar de Zigbee rookdetectoren (van Frient/Develco): je hoort het dus overal. Eventueel kun je de "Frient Watersensor Frient Water Leak Detector Probe" als optie nemen. Dat ga ik nu ook doen. In tegenstelling met de goedkopere versies uit China is dit een product wat echt Zigbee compliant is en werkt. Een aanrader
Lees alle reviews
Verbergen
Volledige Specificaties
Algemeen
Colour product

Clouds white

Works with

Amazon echo

, Smartthings

, Homey Pro

, Google Home
Handleiding
Download hier de handleiding(en):
Lekker laten installeren
Liever lui dan moe? Laat je producten dan installeren door onze smart home experts. Dan weet je zeker dat alles naar behoren werkt, zonder dat je zelf al die handleidingen moet uitpluizen! Laat ons alles voor je installeren én programmeren, dan kun jij leukere dingen gaan doen.
Dit wordt 'm!
Frient Watersensor Water Leak Detector Zigbee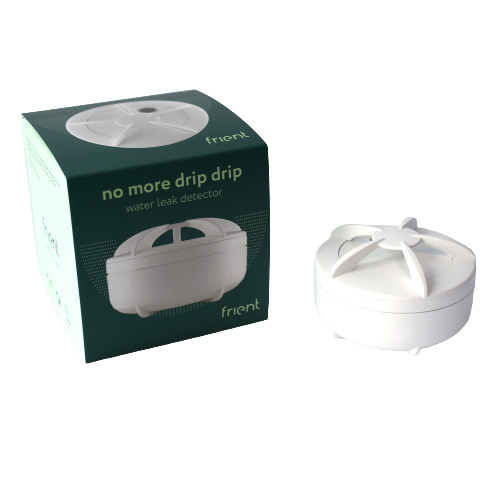 Ordered today, delivered tomorrow
Why Robbshop
2 year warranty
Ordered before 12:00 on working days, delivered today.
More than 3000 positive reviews
Smart home service, knowledge and advice
Available 6 days a week on +31 73 762 0 762