Qubino Smart Plug 16a Z-Wave Plus
Slimme stekker waarmee je zware apparaten slim kunt maken. Schakel ze op tijd of met je smartphone. Kan de zwaarste apparaten schakelen. Met de stroommeting krijg je ook inzicht in je stroomverbruik.
Lees meer
lees minder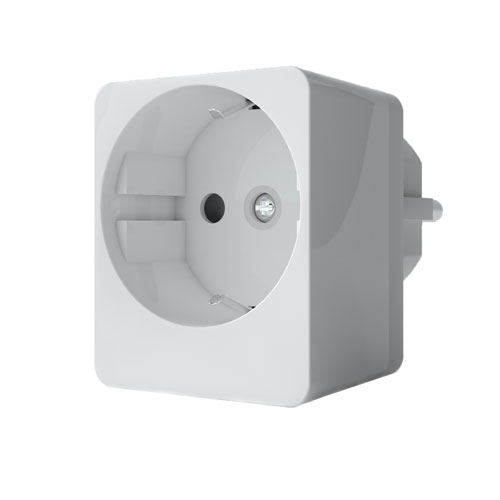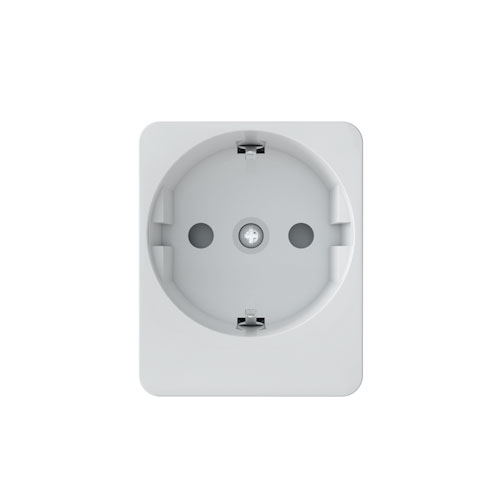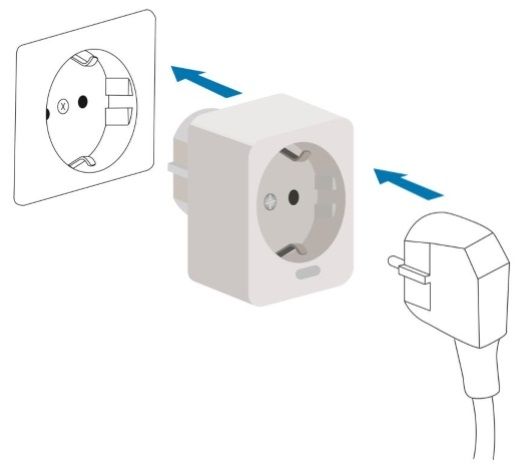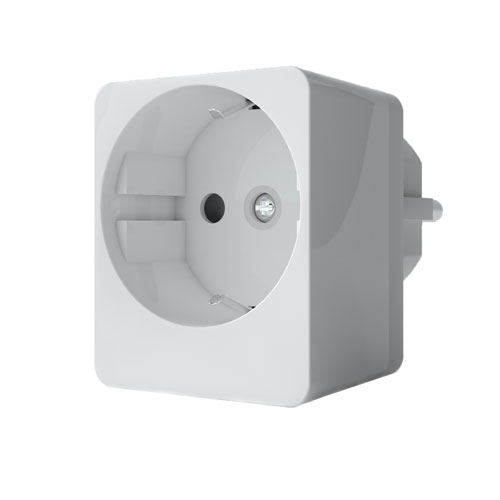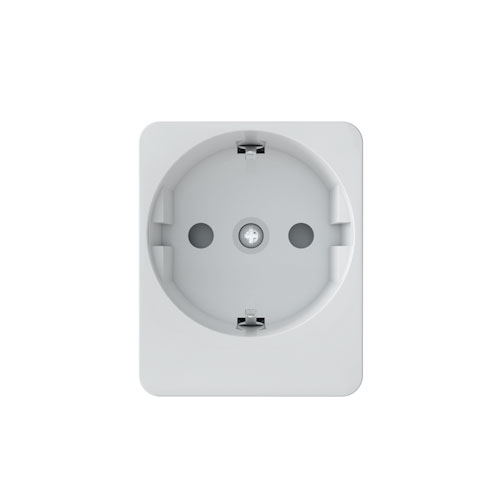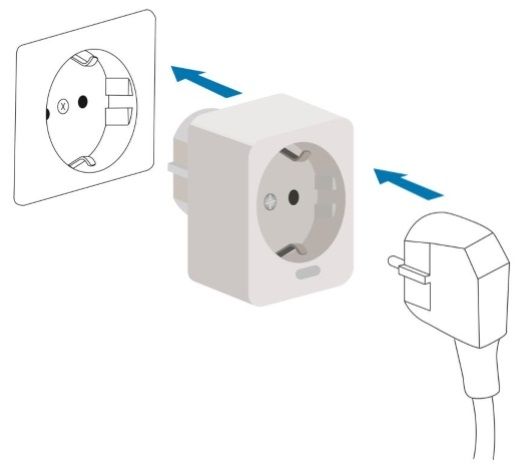 52,50
Quantity
Unit price
From

3

50,95
Vor 12:00 Uhr. bestellt, heute geliefert
Why Robbshop
2 year warranty
Ordered before 12:00 on working days, delivered today.
More than 3000 positive reviews
Smart home service, knowledge and advice
Available 6 days a week on +31 73 762 0 762
Related products
Summary
Reviews
Alternatives
Specifications & Manual
More from this brand
Samenvatting
In het kort
Merk

Quino

Artikelnr.

QUB_ZMNHYD1

Installatiegraad

Makkelijk

Protocol

Z-Wave Plus
Plus- en minpunten
+
Slimme stekker voor zware apparaten
-
Alleen slim met een Z-wave smart hub
Omschrijving
QUBINO Intermediate plug Z-Wave Plus | High power in a small plug h3>
Measuring energy consumption remotely and switching on and off electrical devices.
The QUBBO Smart Plug 16a is ideal for remote switching electrical appliances and measuring energy consumption. Without reducing the power source of the socket, the smart plug 16a can operate the devices with the highest consumption, such as a convective electric oven, tumble dryer, washing machine or even multiple devices. P>
Advantages: strong> p>

The smallest Z-Wave Smart Plug 16a is ideal for remotely operating electrical devices and measuring energy consumption, without reducing the power source of the socket. It can switch high consumption devices (such as measuring their energy consumption and switching on and off remotely) and is a plug & amp; Play device. P>

The simplest installation: strong> p>

The Quino Smart Plug 16a allows the simplest and fastest installation: it is a plug & amp; Play device, which means that no installation skills are required for setting the device. The device fits into a Schuko (European) power outlet. P>
Toon meer
Toon minder
ROBB's advies
Slimme stekker die zware stroomverbruikers kan schakelen. Voorzien van stroommeting, dus je weet altijd het stroomverbruik van je apparaten.
Toon meer
Toon minder
Reviews
---
Ronduit slecht en onbetrouwbaar product
voor onze volautomatische onbemande wassalon zocht ik een betrouwbare oplossing om onze machines van op afstand uit te kunnen zetten. Robbshop adviseerde mij om hiervoor een Homey Pro aan te schaffen, en dan bij elke wasmachine een Qubino Smart Plug tussen de stroomtoevoerleiding te plaatsen. Na urenlang prutsen blijken slechts 4 van de 10 stuks Qubino Smart Plugs foutloos te werken: - De helft van de Smart Plugs worden bij toevoegen in de Homey app moeilijk of niet te worden gevonden; - 3 van de 10 door mij bestelde Qubino Smart Plugs reageren bij in- of uitschakelen pas na 10-20 seconden; - bij 2 van de 10 Smart Plug wordt in de app geen stroomverbruik weergegeven. Achteraf had ik beter kunnen kiezen voor een bedraad systeem, want deze oplossing is volstrekt onbetrouwbaar. Zonde van je geld !!!
Kan helaas geen 16amp aan.
Ik wilde hem gebruiken om te meten wat de auto lader gebruikt, maar helaas de oplader op 16 amp instellen lukt niet. Na 5 min schakelt de schakelaar uit. Hij gebruikt dan 15,2 amp. De auto ingesteld op max 13 amp en dat gaat wel goed. Zonde van het geld..
Heeft me niet overtroffen
Na veel (goede) ervaring met de Fibaro wall plugs besloot ik een maand of vier geleden eens twee van deze stekkers aan te schaffen. Reden? Eigenlijk niet. Ze zijn iets goedkoper dan Fibaro en ze kunnen net iets meer energie verwerken dan de 2500 - 3000 Watt van de Fibaro (al doet die het hier prima op de wasmachine). Leuke bijkomstigheid is de ingebouwde voltmeter die bij de concurrent ontbreekt. Het installatiegemak in Home Assistant ging wat minder vlekkeloos dan ik met andere apparaten gewend ben. Wellicht kwam dat doordat ik beide apparaten te snel achter elkaar wilde registreren, maar na een paar keer resetten van de stekkers werden ze juist geïnstalleerd. Ik plaatste aanvankelijk beide stekkers in de keuken. In deze keuken had ik al een Fibaro wall plug in gebruik die zo'n 10 meter van de Z-stick verwijderd was. Dat werkt nog steeds probleemloos. De beide Qubino stekkers werden precies tussen de bestaande Fibaro wall plug en de Z-stick geplaatst, maar deze hadden beduidend meer moeite met de verbinding. Dit resulteerde niet alleen in hangende meetwaarden, maar ook werden aan/uit-commando's vaak niet uitgevoerd. In een enkel geval raakte de tussenstekker verloren en kon deze weer tot leven gebracht worden door meerdere test en heal-commando's uit te voeren. Test en heal van het Z-wave-netwerk verbederde de situatie helaas ook niet, dus ik heb de twee apparaten in de keuken voorzien van Fibaro-stekkers, die sindsdien probleemloos werken. Een van de Qubino-stekkers heb ik onder de koelkast geplaatst, omdat we vermoedden dat die energie vreet (klopt). De afstand naar de Z-stick is daarmee verkleind tot een meter of 3 en daarmee werkt die stekker probleemloos. De andere stekker meet het verbruik van de meeste netwerkapparatuur en bevindt zich minder dan een meter van de Z-stick vandaan. Wat ik mis bij deze opzet is de configuratie-optie om de stekkers altijd aan te laten. Het per ongeluk uitschakelen van deze twee stekkers zou heel onhandig zijn. Afgelopen middag zijn, om nog onduidelijke reden, alle netwerkapparaten achter deze stekker heel kort van de stroom geweest. Er zijn geen aanwijzingen dat andere apparaten in het huis uit zijn geweest, waaronder een raspberri pi die een uptime van 5 dagen aangeeft. Sinds deze uitval was de smart plug onbereikbaar voor de Z-wave controller en alleen het opnieuw plaatsen van de tussenstekker maakte het apparaat uiteindelijk weer bereikbaar voor de controller. Eindconclusie: Ik ga allereerst een UPS aanschaffen voor de netwerkapparatuur. Daarna krijgt deze tussenstekker nog een herkansing op die plaats. Omdat mijn ervaring met deze stekkers op het gebied van bereik en nu mogelijk ook betrouwbaarheid niet heel positief uitvallen zal ik het waarschijnlijk bij deze twee stekkers laten.
Mijn eerste slimme tussenstekker met Z-wave plus en moet zeggen dat ik dik tevreden ben. Bereik is prima, red niet/wel van beneden verdieping naar zolder zonder zwave plus apparaten ertussen voor mesh netwerk, eerste verdieping haalt hij dus makkelijk. Installatie was ook een fluitje van een cent met Home Assistant, prima integratie.
Super website, good advices and prices. Fast delivery.
Goedkoper en beter dan Fibaro plug
Iets groter dat een Fibaro plug maar daarvoor krijg je wel een die 3500w aan kan. Belangrijk voor mij was dat deze naast 3500w ook energiemeting deed. Ik gebruik 'm tussen de wasmachine, ondanks dat de wasmachine niet meer gebruikt dan 2500w viel deze toch steeds uit icm de Fibaro plug. Met deze Qubino tussenstekker geen problemen :) Snap niet dat Fibaro geen templates inbouwt voor diverse producten van derden, maar dat is geen negatief iets over de Qubino plug.
Werkt (nog) niet met Homey
Heb deze schakelaar aangeschaft samen met een Quibino flush dimmer. Om deze schakelaar te installeren moest ik de beta app installeren, want in de gewone komt hij nog niet voor. Installatie mislukt keer op keer in Homey, loopt niet juist door. De flush dimmer installeren lukte wel. Ik denk echter dat het probleem softwarematig is, wellicht na een paar updates van de software gaat hij werken... Homey Firmware Versie: 1.5.12, Quibino Beta app versie: 2.0.7.
Geschikt voor de zwaardere verbruikers. Aangesloten op een bakoven (2800W) en werkt prima samen met Domoticz.
Lees alle reviews
Verbergen
Volledige Specificaties
Algemeen
Maximum wattage

3680 Watt

Scene control possible

Nee

Smart functions

Makes Switch Slim

Spring consumption in watts

1 Watt

Works with

Fibaro HC3

, Homeseer

, Homey Pro

, DOMOTICZ

, BENEXT

, Zipabox

, Vera

, Fibaro HC3L
Handleiding
Download hier de handleiding(en):
Lekker laten installeren
Liever lui dan moe? Laat je producten dan installeren door onze smart home experts. Dan weet je zeker dat alles naar behoren werkt, zonder dat je zelf al die handleidingen moet uitpluizen! Laat ons alles voor je installeren én programmeren, dan kun jij leukere dingen gaan doen.
Dit wordt 'm!
Qubino Smart Plug 16a Z-Wave Plus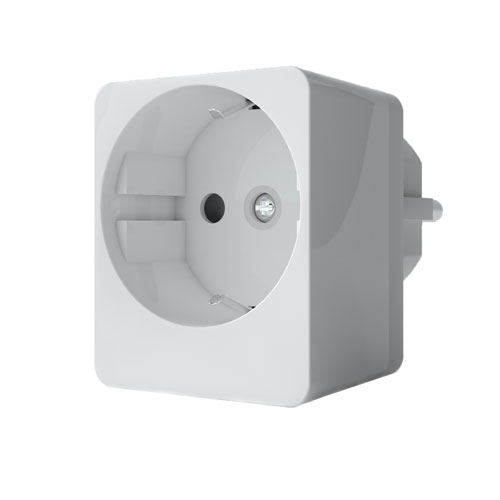 52,50
Quantity
Unit price
From

3

50,95
Vor 12:00 Uhr. bestellt, heute geliefert
Why Robbshop
2 year warranty
Ordered before 12:00 on working days, delivered today.
More than 3000 positive reviews
Smart home service, knowledge and advice
Available 6 days a week on +31 73 762 0 762