Conbee 2 Deconz Zigbee Usb Dongle
Deze ConBee II Zigbee USB dongle hoef je enkel in je Raspberry Pi, Synology Nas of pc te steken en je smart home controller is ready to go.
Bedien al je Zigbee apparaten waaronder je Hue lampen. en bedien ze overal ter wereld.
Lees meer
lees minder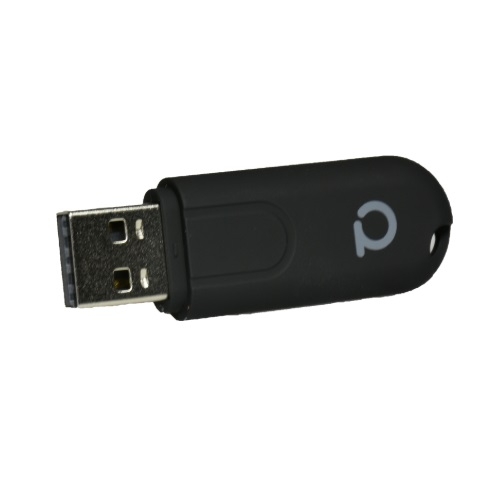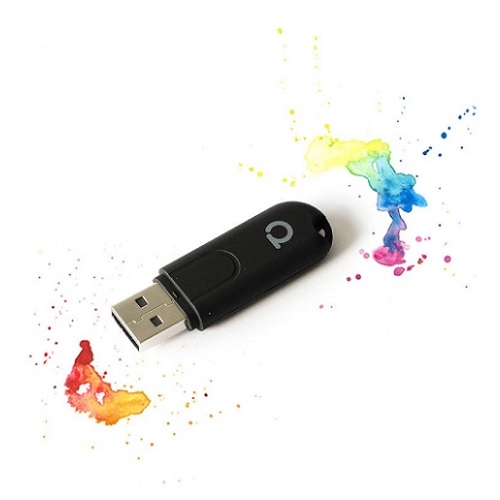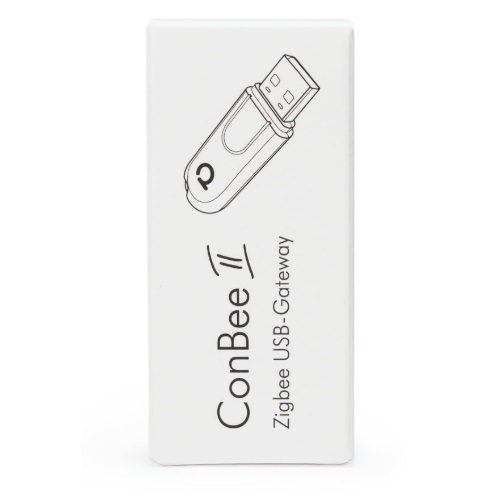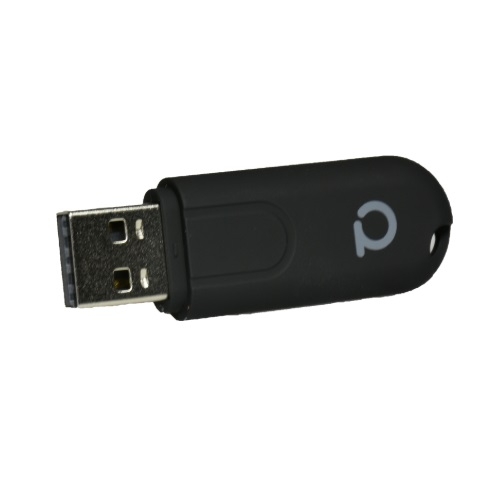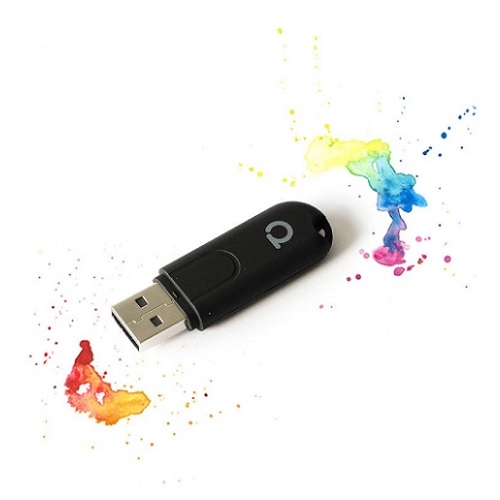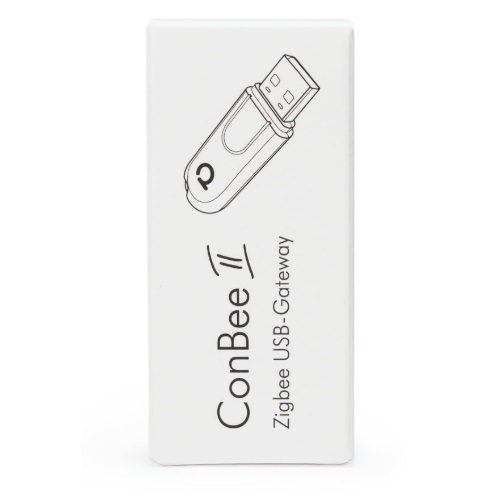 Vor 12:00 Uhr. bestellt, heute geliefert
Why Robbshop
2 year warranty
Ordered before 12:00 on working days, delivered today.
More than 3000 positive reviews
Smart home service, knowledge and advice
Available 6 days a week on +31 73 762 0 762
Bundles
Related products
Summary
Reviews
Alternatives
Specifications & Manual
More from this brand
Save with our bundle offers
Samenvatting
In het kort
Merk

Phoscon

Artikelnr.

CON_ZIGBEE_STICK

Installatiegraad

Gemiddeld

Protocol

Zigbee
Plus- en minpunten
+
Zigbee is een populair protocol
-
Je hebt wel de nodige technische kennis nodig
Omschrijving
ZIgbee Stick | Conbee II
Yes! A separate gateway is no longer necessary to control your Zigbee products thanks to the ConBee II Zigbee USB dongle. Connected to your Raspberry Pi, PC or Synology Nas, you can use this smart thing to control various Zigbee devices in the house and let them work together. Think of products from brands such as:
ROBB SMARRT (no wall transmitters)
Philips Hue
INNR
Osram
Xiaomi Aqara
Smart, inexpensive solution
Because these brands supply a wide variety of switches, lamps and sensors, you can create beautiful arrangements to make your home smarter. And not unimportant: in a cheap way!
What do you need
All you need in addition to this dongle is a PC, Raspberry Pi or a Synology Nas. If your ConBee II Zigbee USB dongle is connected to it, it can then get started with various home automation systems, such as Home Assistant, openHAB and Domoticz. The stick quickly turns your PC, Raspberry or Nas into an intelligent home automation controller!
Local control
Good to know: You control all your devices locally within your own network. So no cloud is used in which all your data is stored.
The range of the stick is about 30 meters indoors and up to 200 meters with an open field! But wired Zigbee devices, like Z-Wave, set up a MESH network, so you can increase the range by using the modules from your own network. This way you ultimately create optimal coverage of the signal through the different layers of your house.
Going all out
Want to go crazy with Home Automation on a Raspberry Pi? A Zigbee plug-in print is also available.
And if you are looking for a nice wall transmitter that works with the ConBee stick, you can look at the double wall transmitter (L) and scene switch (R) below.
Do you want to install the dongle on Domoticz? You can find the manual for this here.
Z-Wave
Are you looking for a similar solution for Z-Wave? Then take a look at the popular Aeonstick from AeonLabs.
160620 NVL
Toon meer
Toon minder
ROBB's advies
We hadden al een slimme Z-wave stick, nu is er ook een Zigbee variant. Leuk om je eigen smart hub te bouwen op basis van een Raspberry Pi. Bedien al je Hue verlichting en andere zigbee apparaten via je smartphone!
Toon meer
Toon minder
Reviews
---
Ik heb geen vergelijking met de andere zigbee sticks. Deze werkt top. Gebruik hem niet icm Deconz maar, zigbee2mqtt. Initieel nog gebruikt met ZHA maar ,dat was niet stabiel. Nu zigbee2mqtt in docker container en werkt top. Ook geen problemen gehad met de firmware updates.
Werkt goed en mooi compact
Enige nadeel is dat de stick extreem gevoelig is voor storing als hij in de omgeving van andere apparaten ligt (20 cm er vanaf is al genoeg). De stick direct in mijn IPC werkte gewoon niet, zelfs als ik te te pairen apparaat er praktisch tegenaan hield. Met andere woorden, zoals het advies ook aangeeft, zorg dat je de stick direct via een USB verlengkabel aansluit! Een ander nadeel is dat hij max. ~30 directe verbindingen ondersteund. Als je devices via Zigbee routers verbind wordt dit nummer uiteraard hoger. Zelf gebruik ik hem i.c.m. Zigbee Home Automation (ZHA) in Home Assistant. Tot dusverre geen problemen met veel apparaten.
Werkt perfect en overstap van Philips Hue naar ZHA in HA ging erg soepel, veel beter en sneller dan Hue. Heb naast zigbee ook nog zwave draaien (Aeon Labs usb), daarom heb ik voor de zekerheid nog een usb verlengkabel gekocht zodat de 2 usb sticks niet met elkaar in aanraking kunnen komen.
Draait inmiddels meer dan een jaar in mijn Home Assistant setup via deCONZ zonder problemen.
Wat een ellende met die installatie!! Ik had gehoopt dat het ongeveer hetzelfde zou werken als met de Z-Wave stick, maar helaas. Nergens zijn goede, duidelijke installatie instructies van te vinden. Nu weliswaar toe kunnen voegen aan een microsoft machine, maar aan mijn Raspberry toevoegen en aan Domoticz werkt niet.
Overstap van CC2531 was soepel
Op advies van een kennis overgestapt van Zigbee2MQTT icm de CC2531 naar ZHA(Zigbee Home Automation van Home Assistant) in combinatie met deze Conbee II dongle, ging erg soepel. Alle apparaten werden gelijk herkend en netwerk lijkt stabiel. Gebruikt in combinatie met apparatuur van IKEA, Xiaomi en Osram.
Werkt NIET direct met Homeseer
Wilde naast mijn Z-Wave netwerk ook een Zigbee netwerk opbouwen. HS4 ondersteund ook Zigbee, dus stcik 'works with Homeseer' volgens de website, dus hoe moeilijk kan het zijn? Erg moeilijk dus. Homeseer ondersteunt deze (nog?) stick niet. Uiteindelijk heb ik de stick aan de praat gekregen maar wel met de JowiHue plugin (meerprijs). Dus, ja het is werkend te krijgen, maar alleen na aankoop van een extra plugin en met veel uitzoeken.
Snel geleverd, in gebruik met Home assistant / deCONZ, en zonder problemen alle IKEA lampen kunnen koppelen.
Raspberry&Deconz&Domoticz
De installatie was een crime doordat de fabrikant zijn installatiegids niet had geupdate. Uit eindelijk maar een image gebruikt (moest daardoor wel domoticz opnieuw installeren). Na diverse pogingen is het me ook gelukt om het in domoticz werkend te krijgen (problemen met de API-KEY en geen kennis van programmeren) dank zij de service van RobbShop. Het ziet er veel belovend uit maar we gaan nog verder stoeien. Nu kan ik mijn lampen langzaam omzetten naar Zigbee en kunnen de klikaanklikuit er uit.
Werkt goed i.c.m. Raspberry/deCONZ/Domoticz
Installatie van de USB stick op Raspberry kost wat moeite maar daarna met de deCONZ is de hardware makkelijk en snel toe te voegen. Koppelen met Domoticz is makkelijk en hardware verschijnt van zelf als deze is toegevoegd in deCONZ. Ik gebruik zelf de ConBee II i.c.m. deCONZ en Domoticz en Xiaomi hardware (temperatuur, deurcontacten en schakelaars) en werkt uitstekend.
Lees alle reviews
Verbergen
Volledige Specificaties
Algemeen
Number of physical buttons

1

Power over Ethernet (PoE)

Nee

Scene control possible

Ja

Smart functions

Smart heating

, Gateway

, Smart alarm system

, Smart lighting

Works with

Homeseer

, Home Assistant

, DOMOTICZ
Handleiding
Download hier de handleiding(en):
Lekker laten installeren
Liever lui dan moe? Laat je producten dan installeren door onze smart home experts. Dan weet je zeker dat alles naar behoren werkt, zonder dat je zelf al die handleidingen moet uitpluizen! Laat ons alles voor je installeren én programmeren, dan kun jij leukere dingen gaan doen.
Meer van dit merk
Dit wordt 'm!
Conbee 2 Deconz Zigbee Usb Dongle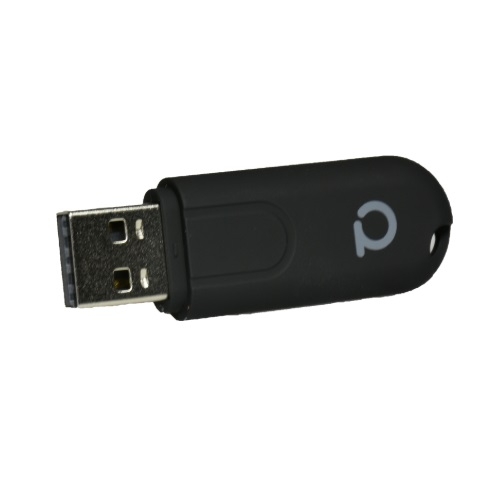 Vor 12:00 Uhr. bestellt, heute geliefert
Why Robbshop
2 year warranty
Ordered before 12:00 on working days, delivered today.
More than 3000 positive reviews
Smart home service, knowledge and advice
Available 6 days a week on +31 73 762 0 762