Bosch Smart Home 360 Binnencamera
Niets in huis blijft meer onopgemerkt met deze 360 camera van Bosch. Beelden worden opgeslagen in de Cloud voor 30 dagen (geen extra kosten) en ook kan je tweeweg communiceren. De camera is ook op te nemen in het Bosch alarmsysteem.
Lees meer
lees minder
360 graden draaibaar
Met privacy shutter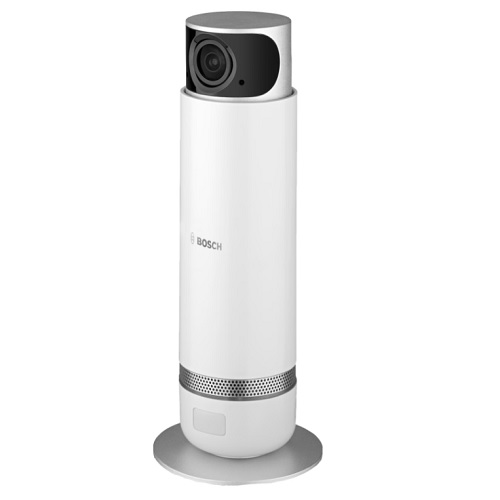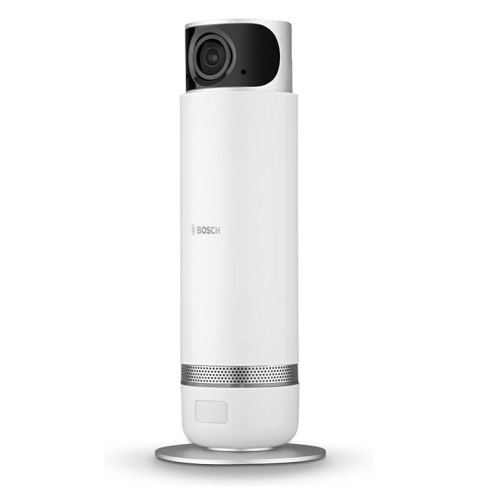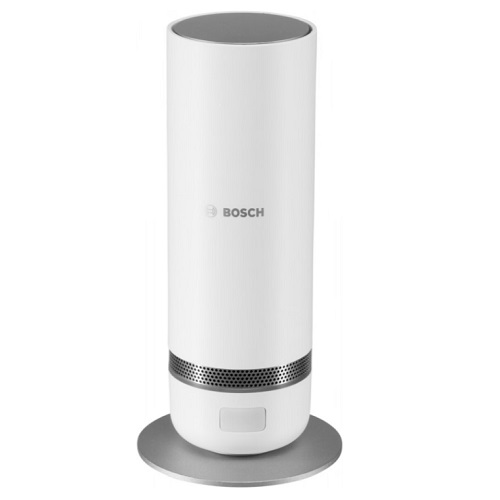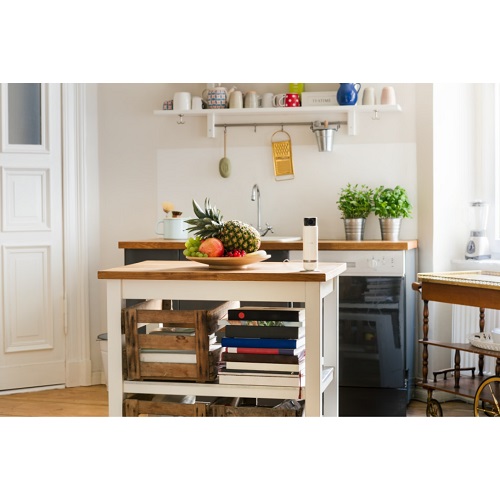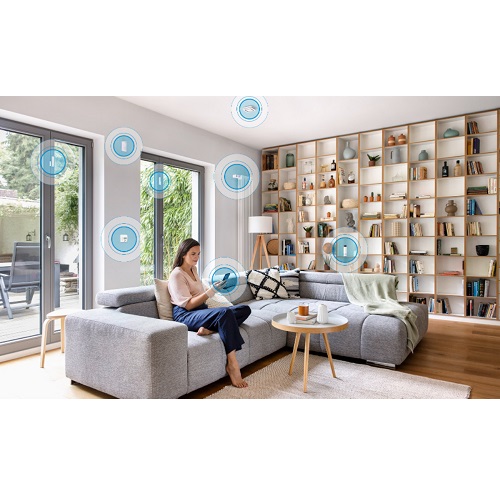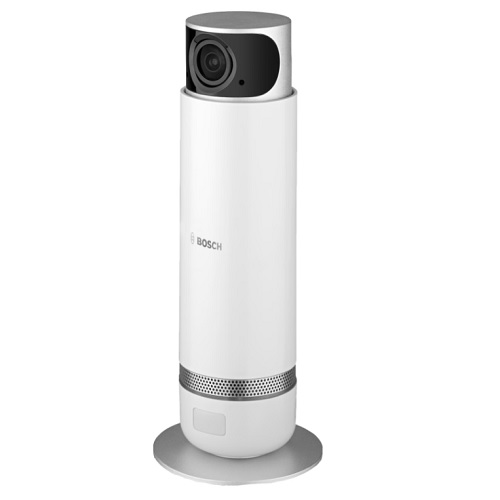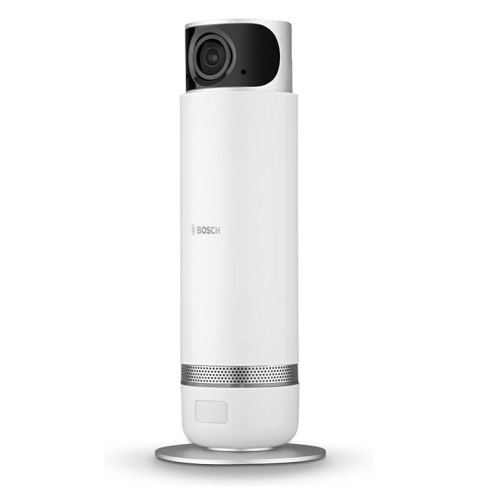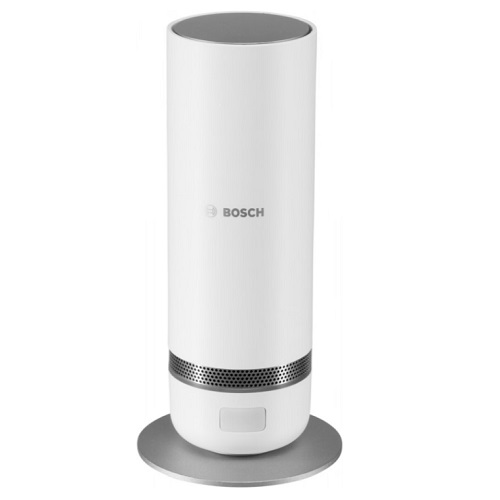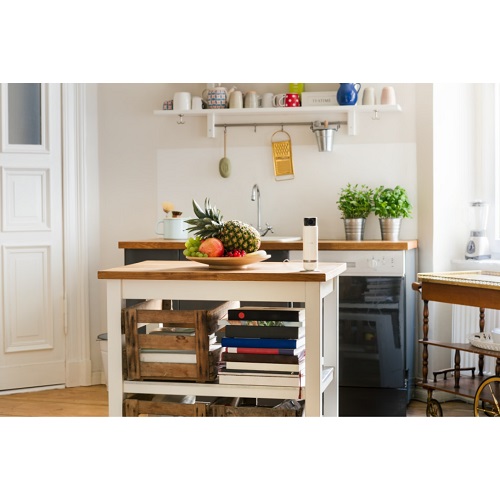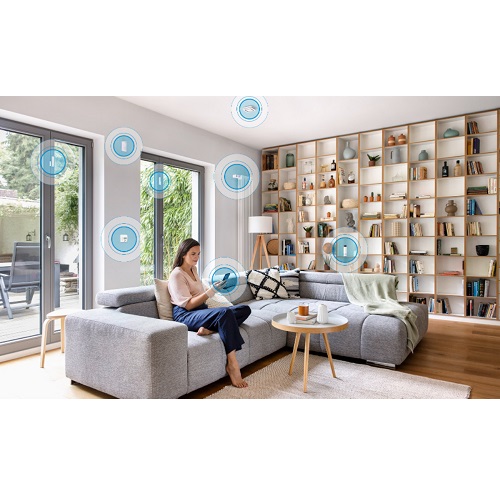 360 graden draaibaar
Met privacy shutter
Vor 12:00 Uhr. bestellt, heute geliefert
Why Robbshop
2 year warranty
Ordered before 12:00 on working days, delivered today.
More than 3000 positive reviews
Smart home service, knowledge and advice
Available 6 days a week on +31 73 762 0 762
Standaard 2 jaar garantie
Voor 12 uur besteld, morgen in huis*.
Meer dan 3000 positieve beoordelingen
Smart home service, kennis en advies
6 dagen per week bereikbaar op +31 (0)73-7620762
Bundles
Related products
Summary
Reviews
Alternatives
Specifications & Manual
More from this brand
Save with our bundle offers
Samenvatting
In het kort
Merk

Bosch

Artikelnr.

BOS_360_INDOORCAM

Installatiegraad

Makkelijk

Protocol

WiFi 2.4GHz
Plus- en minpunten
+
30 dagen opslag in de cloud zonder extra kosten
Omschrijving
Bosch Smart Home 360 Binnencamera
Met de Bosch camera kan je probleemloos alles in de gaten houden binnen in huis. Dankzij de 360 graden camera blijft geen enkele hoek meer onopgemerkt.
De camera is stand-alone te gebruiken, maar ook koppelbaar aan het Bosch Smart Alarmsysteem (klik hier om naar de andere producten van Bosch te gaan). Beelden worden standaard voor 30 dagen opgenomen en opgeslagen in de cloud zonder extra kosten. Ook s' nachts hoef je niets te missen dankzij de infraroodverlichting in de camera, ook s' nachts werken de zoomfunctie en Full-HD opnames. Op de Bosch camera zit ook een luidspreker en microfoon voor tweeweg-communicatie. Je kunt de camerabeelden ook tijdelijk of permanent delen als je voor een korte of langere tijd niet zelf de mogelijkheid hebt om te kijken.
En ben je gewoon thuis? Dan kan je met een druk op de camera, de lens in de behuizing laten zakken zodat je van je privacy kan genieten. Meekijken op afstand is er dan dus niet bij!
Toon meer
Toon minder
ROBB's advies
Hou met één camera je hele woonkamer in de gaten dankzij de 360 graden functie. Ook de privacy shutter is erg handig, zo voel je jezelf niet bekeken in je eigen huis.
Toon meer
Toon minder
Volledige Specificaties
Algemeen
Built-in audio

Speaker and microphone

Night vision (IR)

10 meters

Power over Ethernet (PoE)

Nee

Smart functions

Smart camera system
Handleiding
Download hier de handleiding(en):
Lekker laten installeren
Liever lui dan moe? Laat je producten dan installeren door onze smart home experts. Dan weet je zeker dat alles naar behoren werkt, zonder dat je zelf al die handleidingen moet uitpluizen! Laat ons alles voor je installeren én programmeren, dan kun jij leukere dingen gaan doen.
Dit wordt 'm!
Bosch Smart Home 360 Binnencamera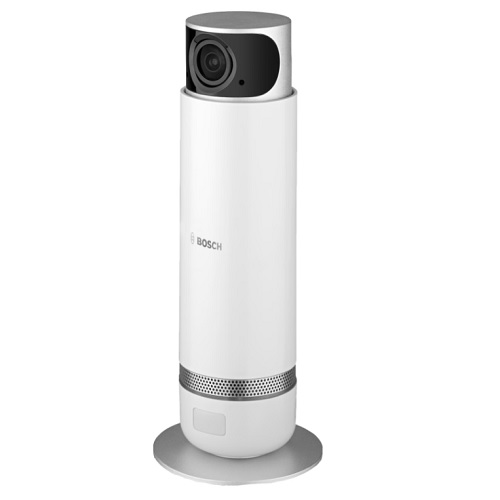 Vor 12:00 Uhr. bestellt, heute geliefert
Why Robbshop
2 year warranty
Ordered before 12:00 on working days, delivered today.
More than 3000 positive reviews
Smart home service, knowledge and advice
Available 6 days a week on +31 73 762 0 762
Standaard 2 jaar garantie
Voor 12 uur besteld, morgen in huis*.
Meer dan 3000 positieve beoordelingen
Smart home service, kennis en advies
6 dagen per week bereikbaar op +31 (0)73-7620762
Vor 12:00 Uhr. bestellt, heute geliefert