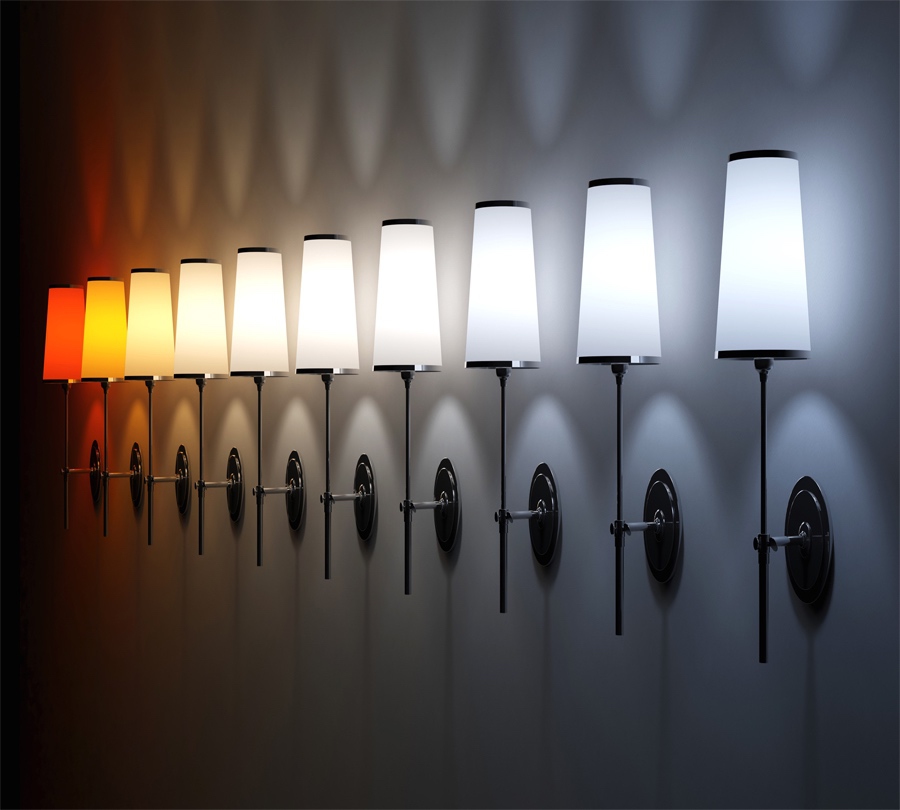 Adaptive Lighting
6 September 2021
Adaptive Lighting | Automatisch de lichtkleur aanpassen
Adaptieve verlichting zoals we adaptive lighting in het Nederlands noemen zorgt ervoor dat de kleur licht die je lampen uitstralen zich gedurende de loop van de dag aanpast.
In de ochtend als je wakker wordt is het licht warmer qau kleur (< 3000Kelvin) om je te helpen rustig wakker te worden. In de middag wanneer je productief aan het werk bent is het licht koeler (meer Kelvin). Na het eten in de avond veranderd de lichtkleur weer om je aan de avond te laten wennen. Het Kelvin getal dat een graadmeter is voor de lichtkleur gaat dan weer omlaag. Adaptive lighting gaat automatisch zonder dat je daar zelf over na hoeft te denken.


Voor de duidelijkheid, Adaptive Lighting veranderd alleen de lichtkleur en niet de lichtsterkte.

Wat heb je nodig?
- Apple compatible devices zoals een iPad of een Apple TV
- Philips HUE bridge
- HomeKit compatible lampen met instelbare lichtkleur functionaliteit. (Hue ambiance serie).


Hoe activeer je dit?
HomeKit Adaptive Lighting instellen
Zorg ervoor dat je al je slimme lampen naar de meest recente versie hebt ge-update.
1. Open de woning-app op je iPhone of iPad.
2. Er verschijnt automatisch een bericht bovenaan het scherm dat je lampen geschikt zijn voor deze functie. Tik op de melding.
3. Nadat je dit hebt gedaan laat de woning-app zien welke van jouw slimme lampen geschikt zijn voor adaptieve verlichting. Vink de lampen aan die je op deze manier wilt laten werken.
Wil je later de instellingen aanpassen of zie je een bepaalde lamp niet die je toe zou willen voegen, doe dan het volgende:
1. Druk op de lamp in de Woning-app om de kleurinstelling aan te passen
2. Tik op het zonnetje bij de kleuren.
Mocht je het zonnetje niet zien controleer dan of je de laatste software versie van de HUE bridge geinstalleerd hebt (minimaal versie 1941132070).

Na het instellen van deze functie zal de lichtkleur van de lamp zich aanpassen aan het moment van de dag. Let op dit is niet de lichtintensiteit (felheid cq helderheid) van de lamp. Die kun je uiteraard gewoon zelf instellen. Als je de helderheid omlaag zet dan kleurt de lamp warmer, wanneer je de helderheid omhoog zet dan wordt het licht feller. Het is in deze modus niet mogelijk om de lichtkleur zelf in te stellen of een ander schema te kiezen.
Zie ook ons wake-up lamp project.
Slaap lekker.