Aqara Radiator Thermostat E1
Met deze slimme radiatorknop van Aqara zet je eenvoudig je radiatoren in huis open of dicht wanneer er warmtevraag is of juist niet. Zo gaat er nooit meer onnodig warmte naar plekken waar je dit niet nodig hebt.
Lees meer
lees minder
Bespaart energie!
Zigbee 3.0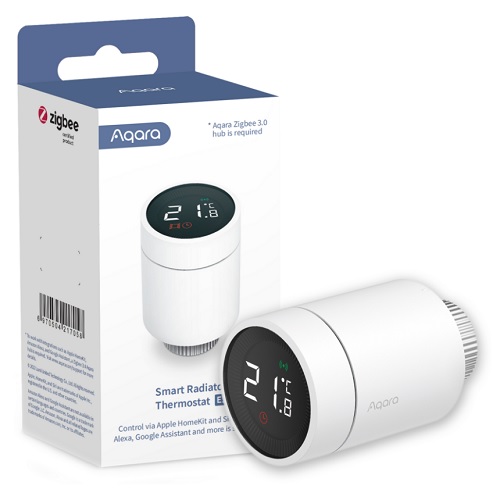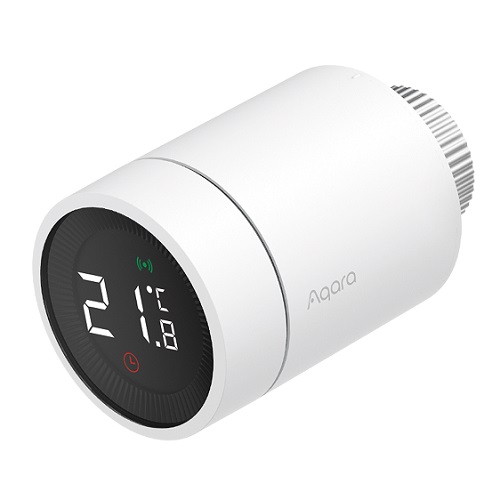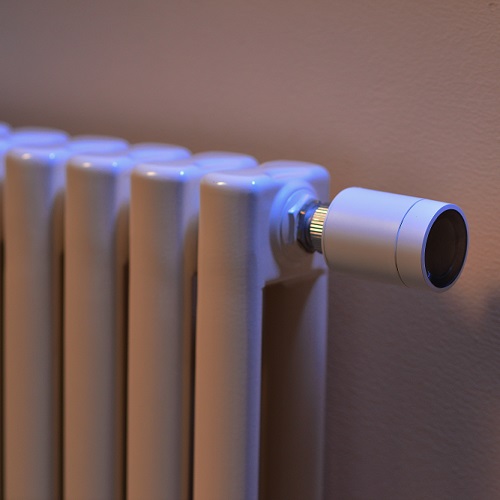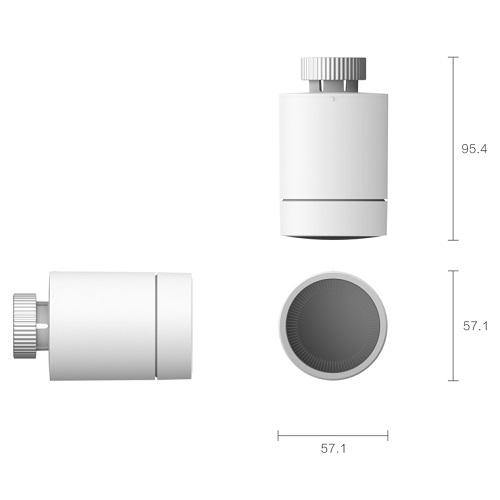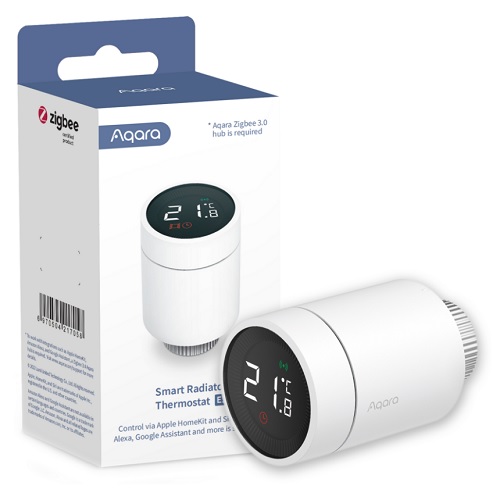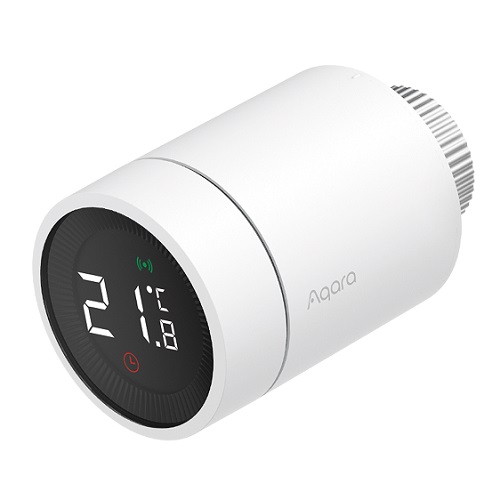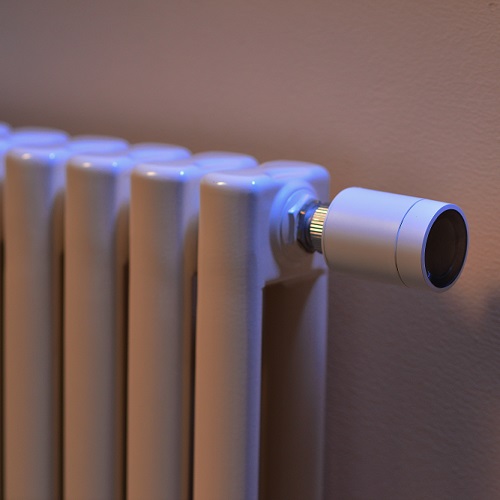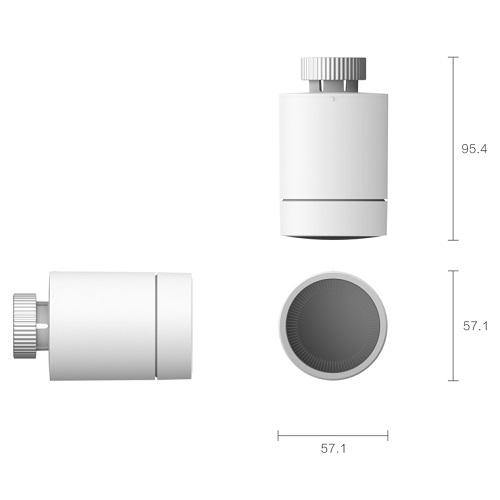 Bespaart energie!
Zigbee 3.0
Ordered today, delivered tomorrow
Why Robbshop
2 year warranty
Ordered before 12:00 on working days, delivered today.
More than 3000 positive reviews
Smart home service, knowledge and advice
Available 6 days a week on +31 73 762 0 762
Standaard 2 jaar garantie
Voor 12 uur besteld, morgen in huis*.
Meer dan 3000 positieve beoordelingen
Smart home service, kennis en advies
6 dagen per week bereikbaar op +31 (0)73-7620762
Bundles
Related products
Summary
Reviews
Alternatives
Specifications & Manual
More from this brand
Save with our bundle offers
Samenvatting
In het kort
Merk

Xiaomi Aqara

Artikelnr.

AQA_SRTS-A01

Installatiegraad

Gemiddeld

Protocol

Zigbee
Plus- en minpunten
+
Fysieke bedieningsmogelijkheid
+
Eenvoudig te installeren
-
Kan niet je ketel schakelen
Omschrijving
Aqara Radiator Thermostat E1
Slim verwarmen wordt een fluitje van een cent met deze slimme radiatorkraan van Aqara. Monteer er op iedere radiator in huis één en vervolgens bepaal jij waar warmte naartoe wordt gestuurd en waar niet.
De kraan werkt op Zigbee en je dient deze te koppelen aan de Aqara hub (niet inbegrepen) om hem aan te kunnen sturen via een app op je smartphone.
Eenmaal gekoppeld aan een hub kan je allerlei scenario's instellen, zoals bijvoorbeeld de kranen alvast open laten gaan als je bijna thuis bent op basis van Geofence. De ketel dient dan natuurlijk wel warmte te genereren.
Om de kraan zo efficiënt mogelijk te laten werken zou je gebruik kunnen maken van een Aqara raam/deur sensor en een temperatuursensor, Zo kan je de slimme radiatorknoppen bijvoorbeeld ook dicht laten gaan wanneer er een deur of raam open staat zodat je niet onnodig energie verbruikt.
Dit betreft een losse radiatorknop, maar er is ook een starterkit verkrijgbaar met 5 knoppen en een USB hub.
Toon meer
Toon minder
ROBB's advies
Mooi product met een kwaliteit die we van Aqara gewend zijn. Ook fijn dat het product een fysieke bedieningsmogelijkheid heeft in tegenstelling tot sommige anderen.
Toon meer
Toon minder
Volledige Specificaties
Algemeen
Adapter size

M30 x 1.5

, Danfoss Ravl

, Danfoss RAV

, Danfoss RA-N

Colour product

Matte white

Smart functions

Smart heating
Handleiding
Download hier de handleiding(en):
Lekker laten installeren
Liever lui dan moe? Laat je producten dan installeren door onze smart home experts. Dan weet je zeker dat alles naar behoren werkt, zonder dat je zelf al die handleidingen moet uitpluizen! Laat ons alles voor je installeren én programmeren, dan kun jij leukere dingen gaan doen.
Dit wordt 'm!
Aqara Radiator Thermostat E1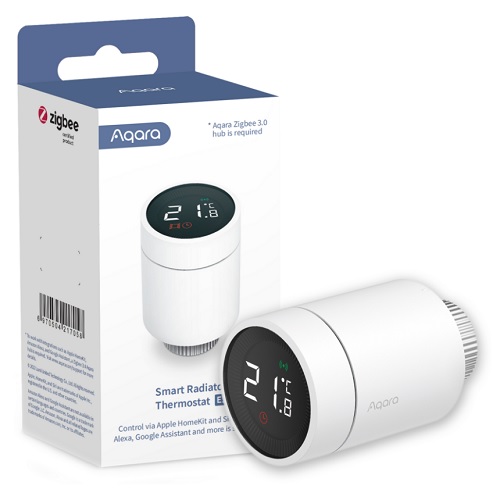 Ordered today, delivered tomorrow
Why Robbshop
2 year warranty
Ordered before 12:00 on working days, delivered today.
More than 3000 positive reviews
Smart home service, knowledge and advice
Available 6 days a week on +31 73 762 0 762
Standaard 2 jaar garantie
Voor 12 uur besteld, morgen in huis*.
Meer dan 3000 positieve beoordelingen
Smart home service, kennis en advies
6 dagen per week bereikbaar op +31 (0)73-7620762
Ordered today, delivered tomorrow