Aqara Pet Feeder C1 Automatische Voerbak
Geef je huisdier elke dag automatisch eten met de Aqara Pet Feeder, zelfs als je niet thuis bent! Koppel de automatische voerbak aan een spraakassistent zoals bijvoorbeeld Google Assistant en geef je huisdier eten met je stem: "Oke Google, geef de hond eten."
Lees meer
lees minder
Automatische voerbak
Zigbee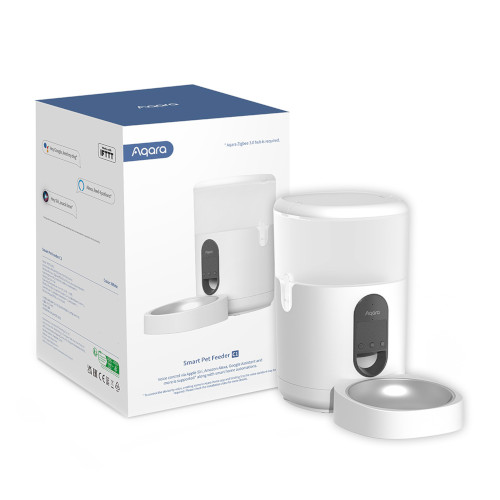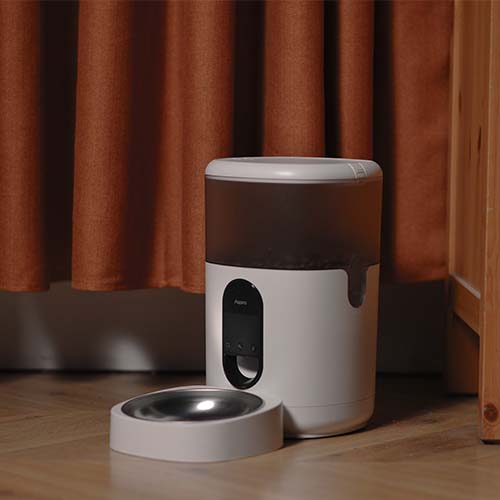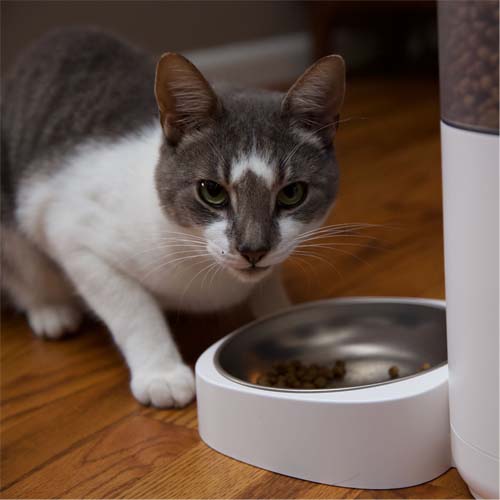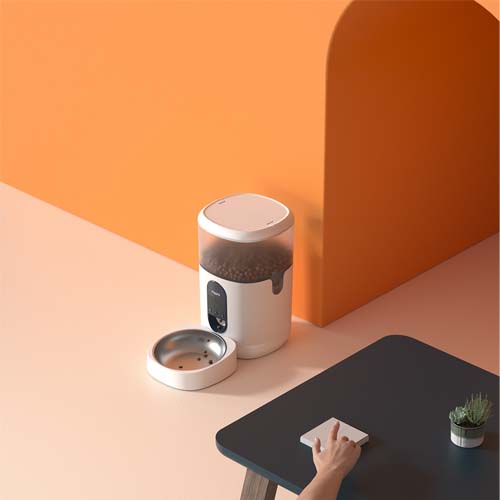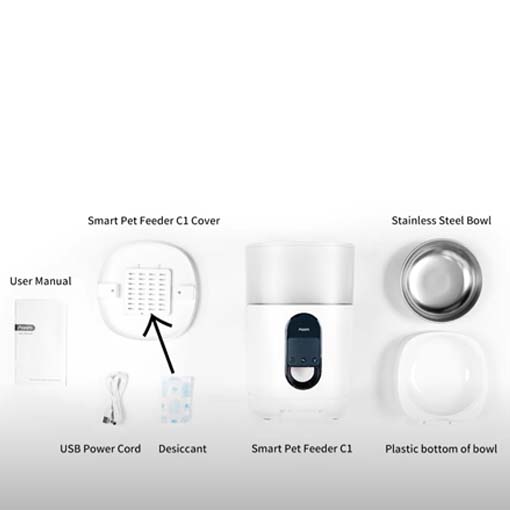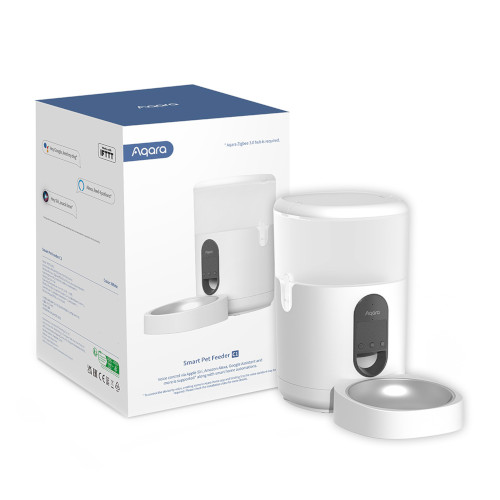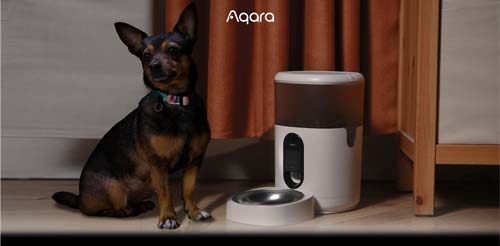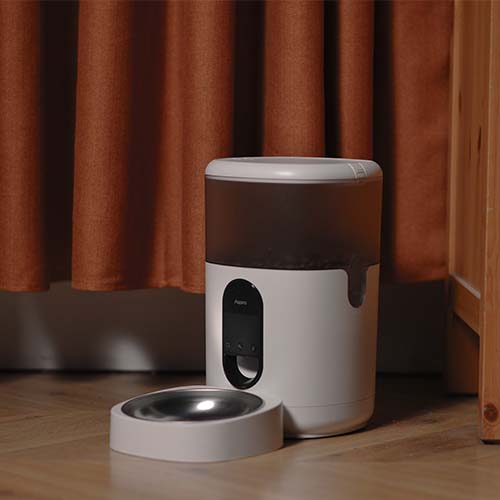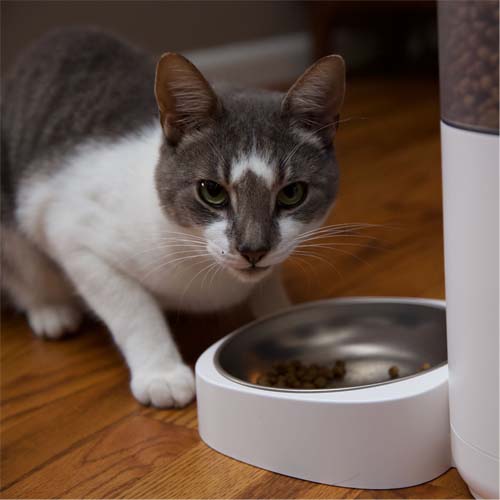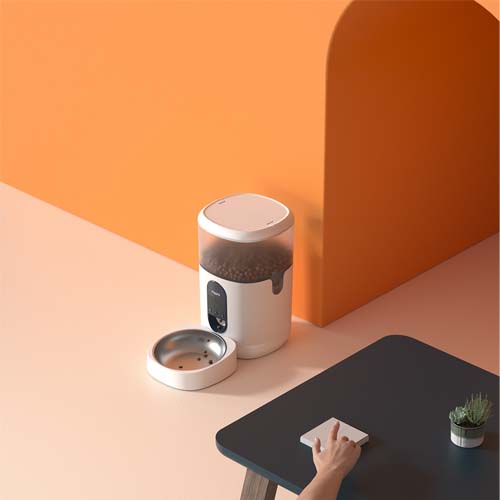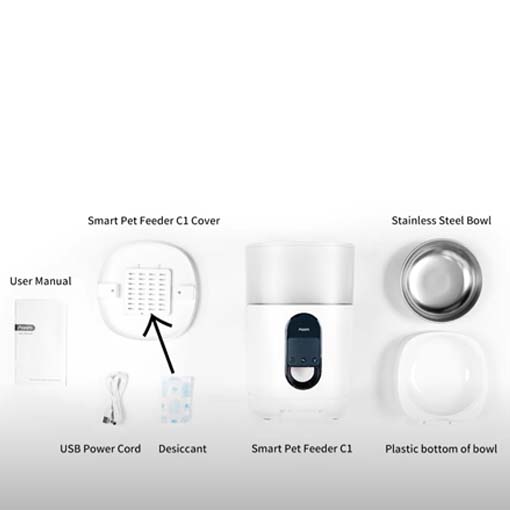 Automatische voerbak
Zigbee
Why Robbshop
2 year warranty
Ordered before 12:00 on working days, delivered today.
More than 3000 positive reviews
Smart home service, knowledge and advice
Available 6 days a week on +31 73 762 0 762
Standaard 2 jaar garantie
Voor 12 uur besteld, morgen in huis*.
Meer dan 3000 positieve beoordelingen
Smart home service, kennis en advies
6 dagen per week bereikbaar op +31 (0)73-7620762
Bundles
Related products
Summary
Reviews
Alternatives
Specifications & Manual
More from this brand
Save with our bundle offers
Samenvatting
In het kort
Merk

Aqara

Artikelnr.

AQA_PET_FEEDER

Protocol

Zigbee
Plus- en minpunten
+
Werkt met spraakbesturing
+
Ingebouwde backup batterij
Omschrijving
Aqara Pet Feeder C1 Zigbee | Automatische voerbak
De Aqara Pet Feeder zorgt er voor dat je huisdier dagelijks gevoerd wordt. Maak in de Aqara app dagelijkse schema's wanneer je huisdier eten moet krijgen. Via de app kun je zelfs op afstand de Aqara Pet Feeder bedienen en handmatig een portie voer doseren.
Vul de voertank met een capaciteit van 4 liter (1.7Kg) en stel in hoe veel gram er gedoseerd moet worden per portie.
Om de automatische voerbak te gebruiken heb je een Aqara Hub nodig. Gebruik bijvoorbeeld de Aqara Camera Hub G3, dan kun je ook een oogje in het zeil houden om te kijken hoe het met je huisdier gaat. Als je deze koppelt aan Google Assistant of Amazon Alexa kun je jouw huisdier zelfs voeren met je stem! "Alexa, geef de kat eten."
Je kunt de voerbak aansluiten op een stopcontact maar er is ook de mogelijkheid om gebruik te maken van 3 LR20 batterijen zodat je de voerbak kunt plaatsen waar je maar wilt. Deze batterijen werken tevens als backup voor als er even geen internet of stroom is. Zelfs zonder internet zal het schema dan gewoon doorlopen.
Wat zit er in de doos?
- Aqara Pet Feeder
- Roestvrijstalen voerbak
- USB kabel
- Zakje vocht absorberende korrels
- Handleiding
Toon meer
Toon minder
ROBB's advies
Houdt je huisdier in de gaten met een Aqara Camera Hub en stel dagelijkse voerschema's in voor je huisdier. Handig als je een keer wat later thuis bent of een weekendje weg gaat.
Toon meer
Toon minder
Volledige Specificaties
Algemeen
Available app

iOS

, Android

Built-in audio

Speaker and microphone

Number of physical buttons

3

Powered by

USB and battery

Scene control possible

Ja

Smart functions

Geef je huisdier automatisch eten

Voice control

Alexa via hub

, Google assistant via hub

Works with

Alexa

, Aqara

, Google assistant

, Apple HomeKit

, Elftttt
Handleiding
Download hier de handleiding(en):
Lekker laten installeren
Liever lui dan moe? Laat je producten dan installeren door onze smart home experts. Dan weet je zeker dat alles naar behoren werkt, zonder dat je zelf al die handleidingen moet uitpluizen! Laat ons alles voor je installeren én programmeren, dan kun jij leukere dingen gaan doen.
Dit wordt 'm!
Aqara Pet Feeder C1 Automatische Voerbak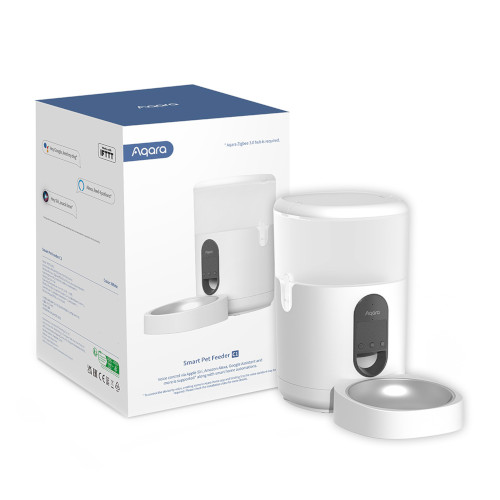 Why Robbshop
2 year warranty
Ordered before 12:00 on working days, delivered today.
More than 3000 positive reviews
Smart home service, knowledge and advice
Available 6 days a week on +31 73 762 0 762
Standaard 2 jaar garantie
Voor 12 uur besteld, morgen in huis*.
Meer dan 3000 positieve beoordelingen
Smart home service, kennis en advies
6 dagen per week bereikbaar op +31 (0)73-7620762