Aeotec Smartthings Hub V3
Maak je huis slim. Geniet van slimme verlichting, slimme gordijnen en nog veel meer. De smartthings hub heeft 3 draadloze protocollen waarmee je de meeste draadloze smart home producten kunt bedienen.


Lees meer
lees minder
Smartthings Basisstation
Z-Wave & Zigbee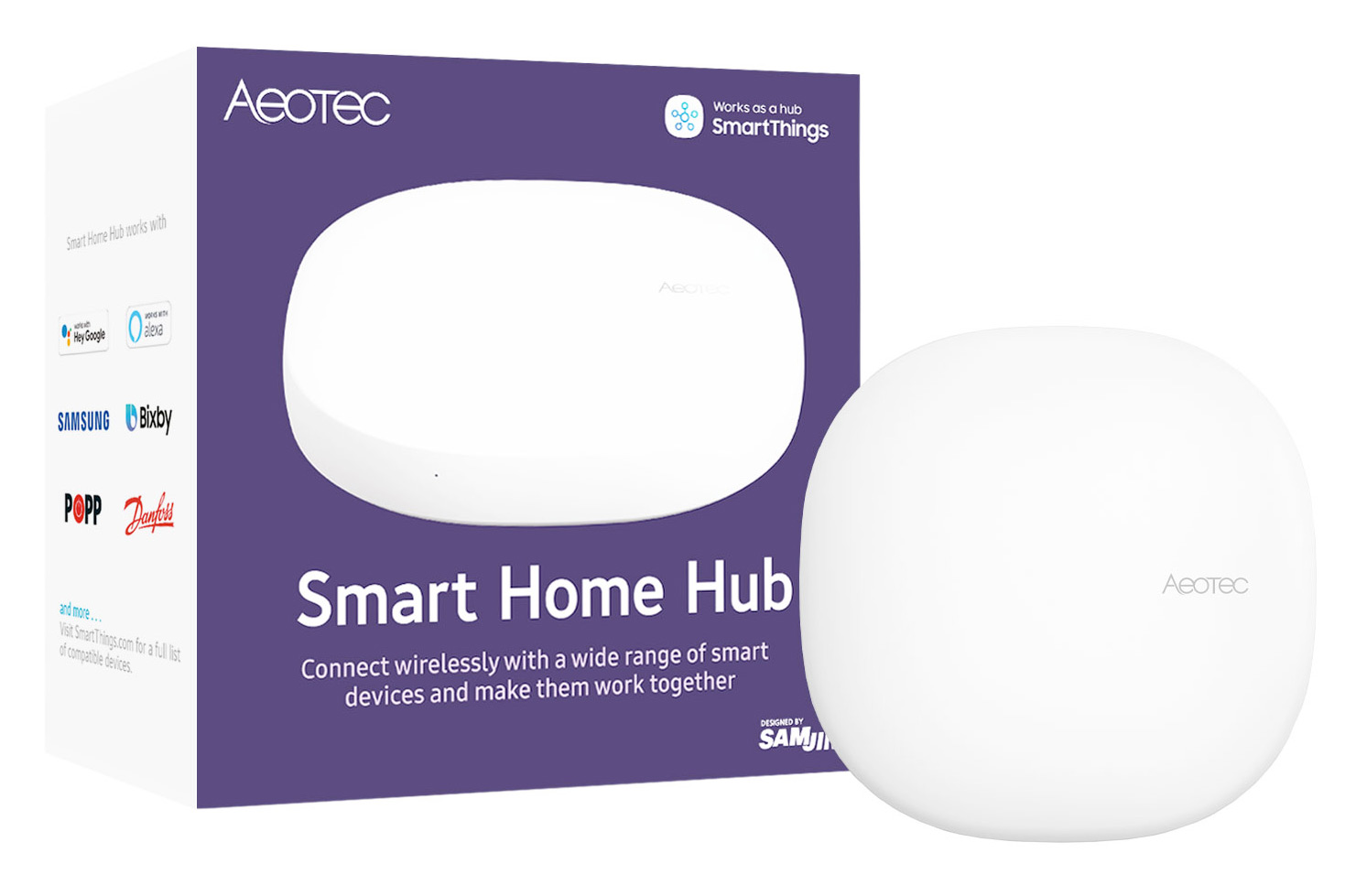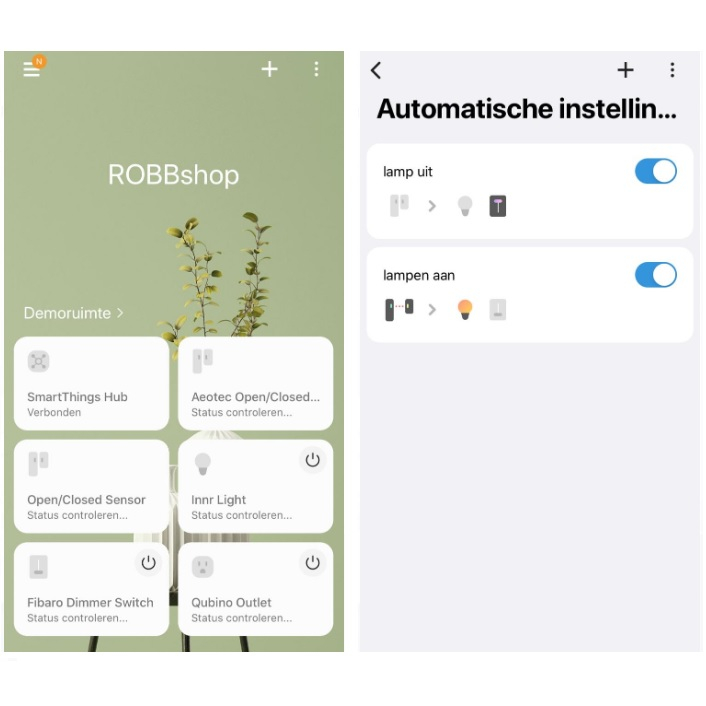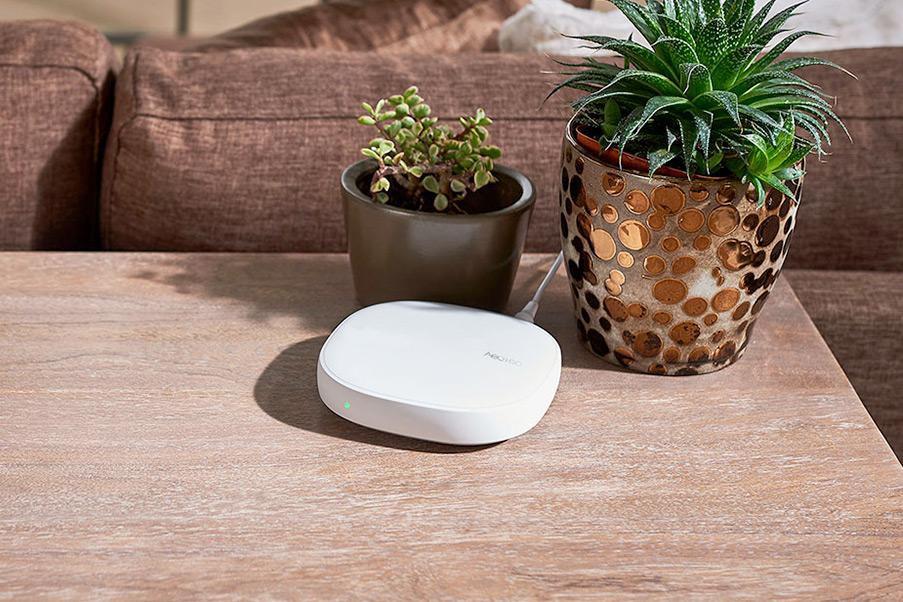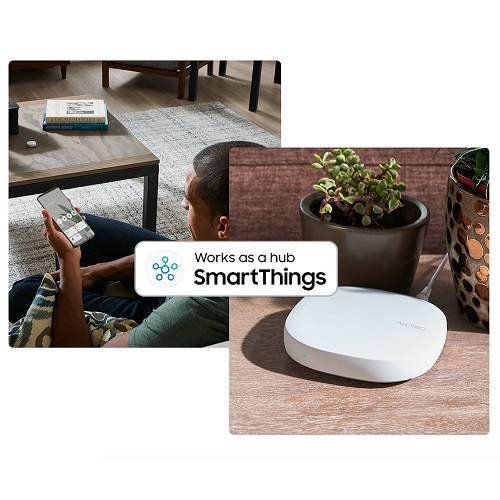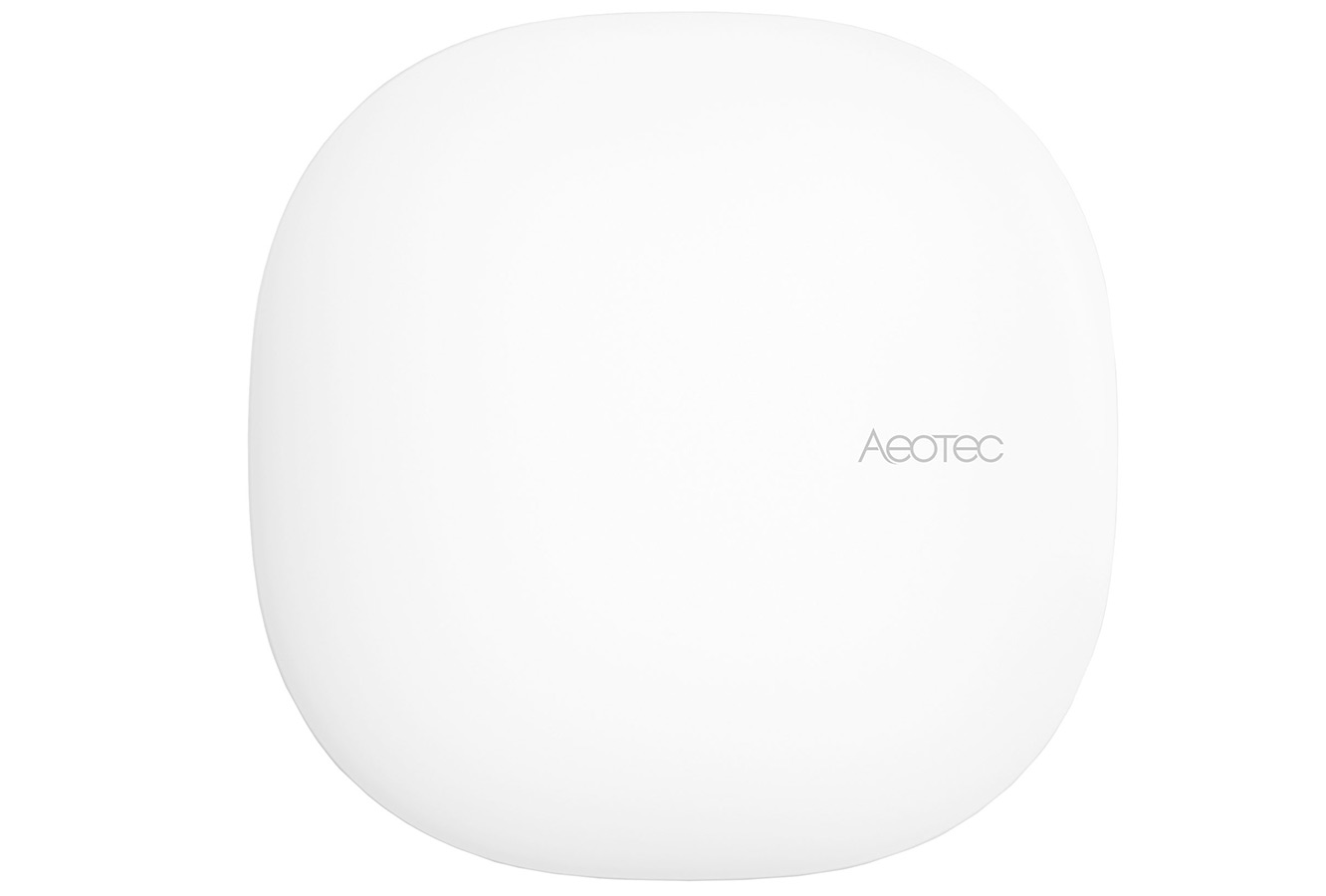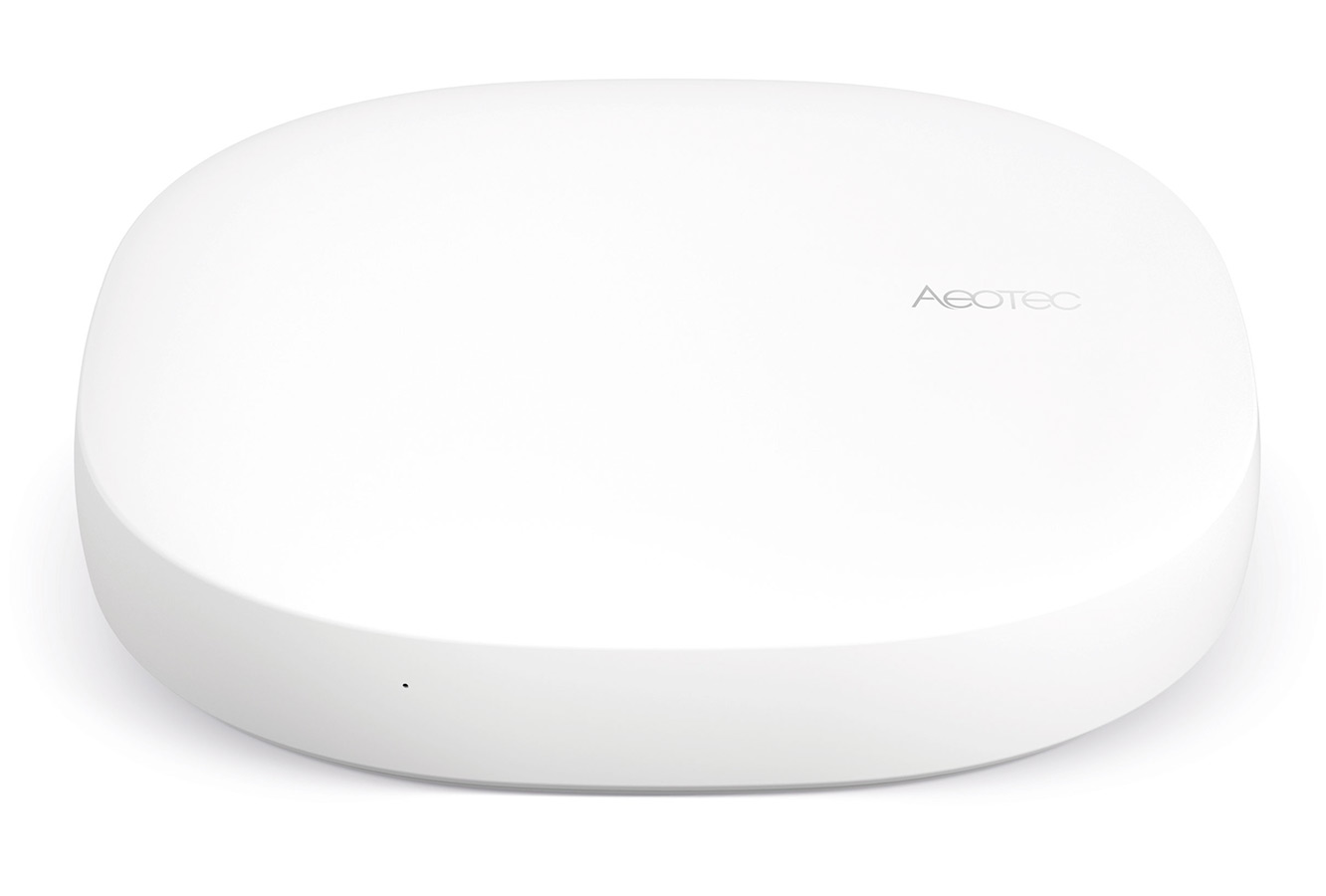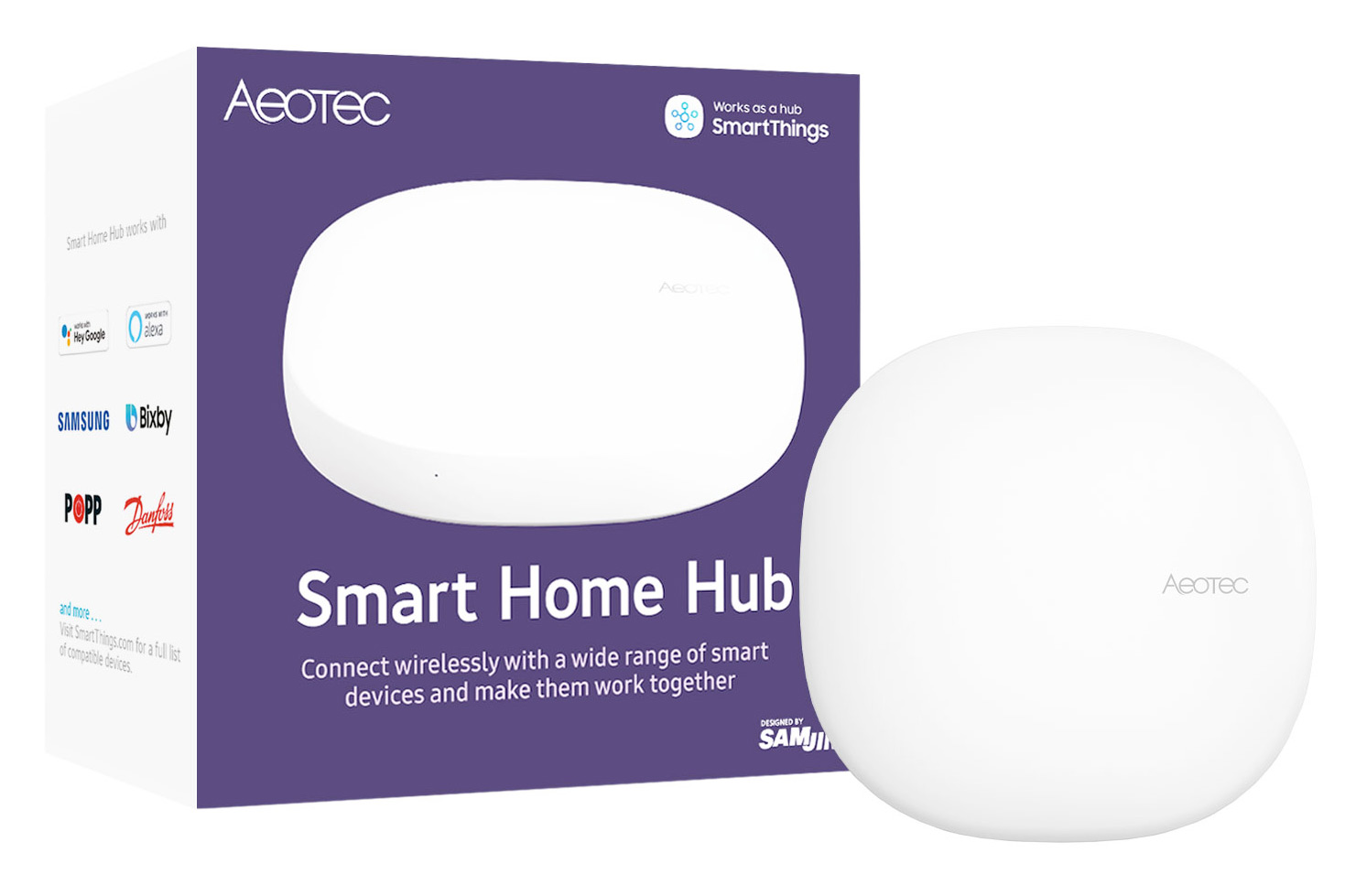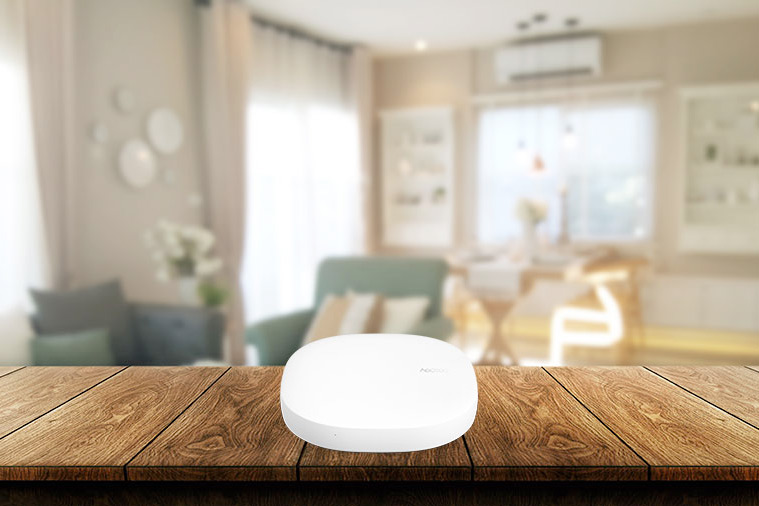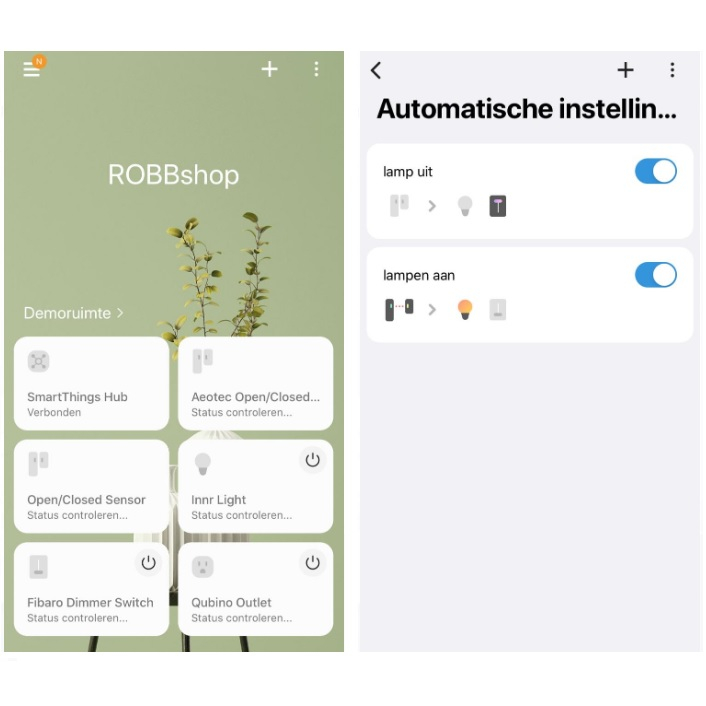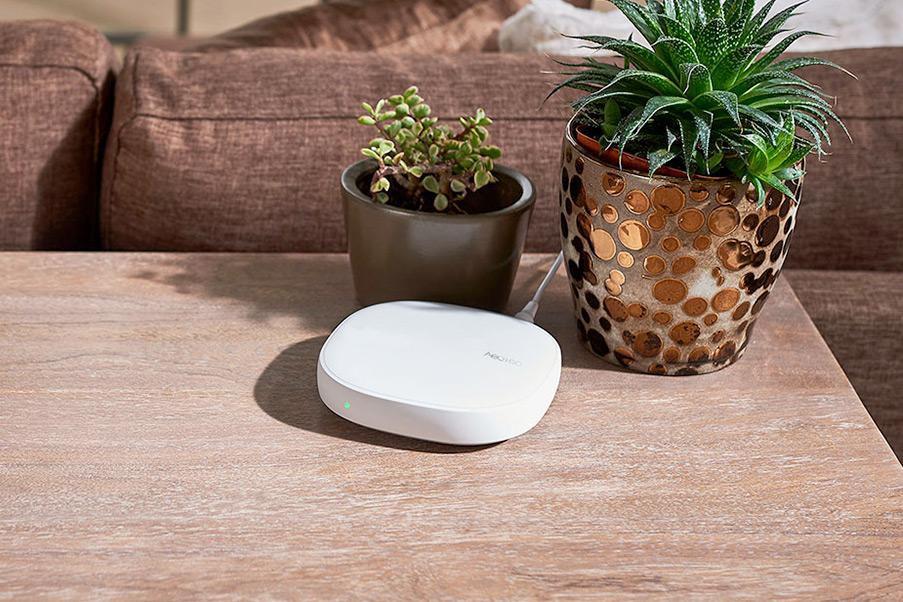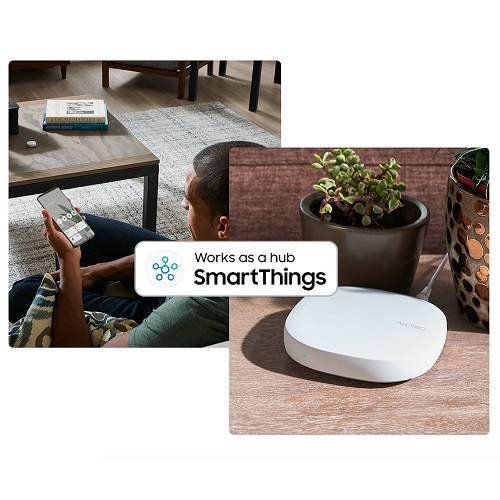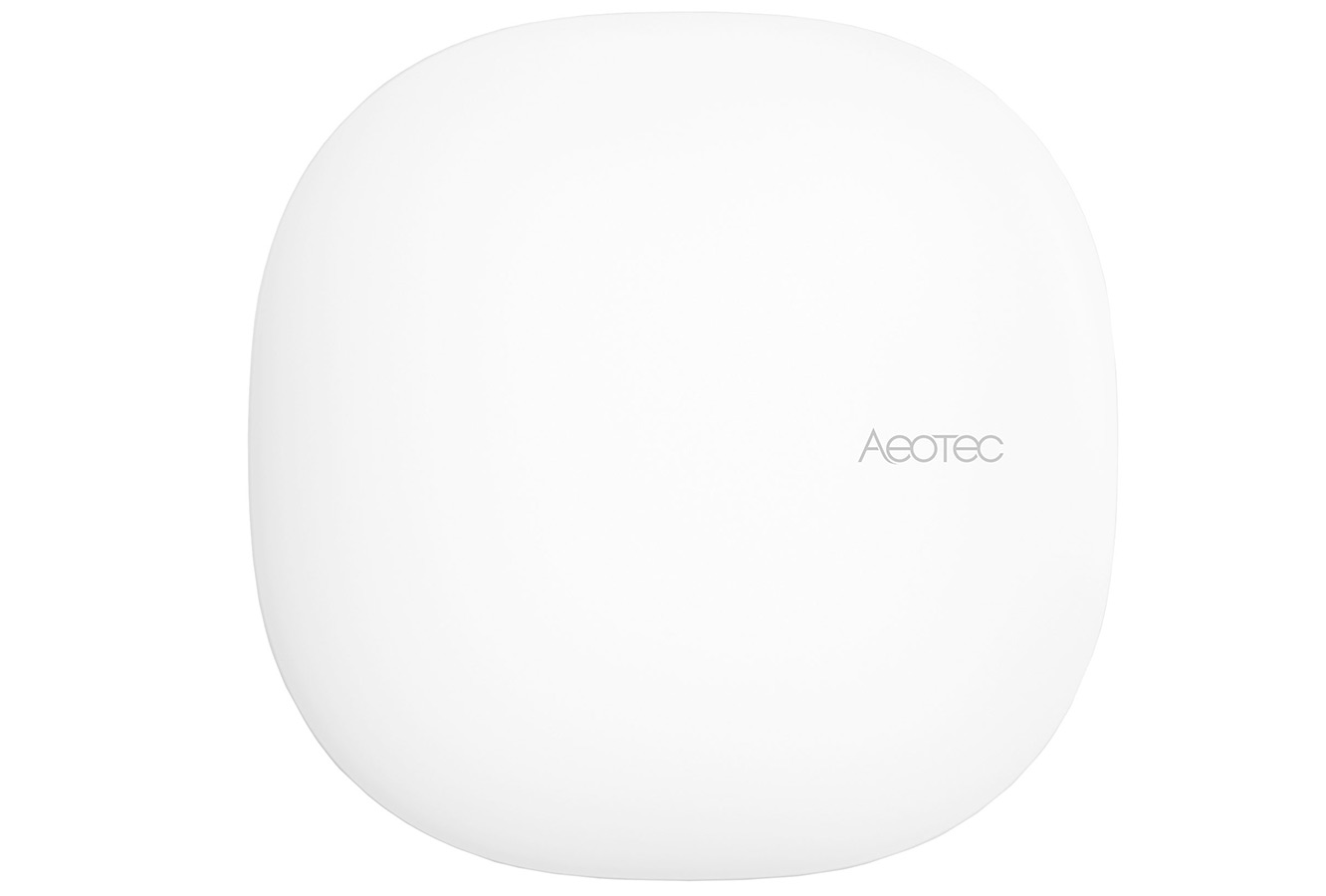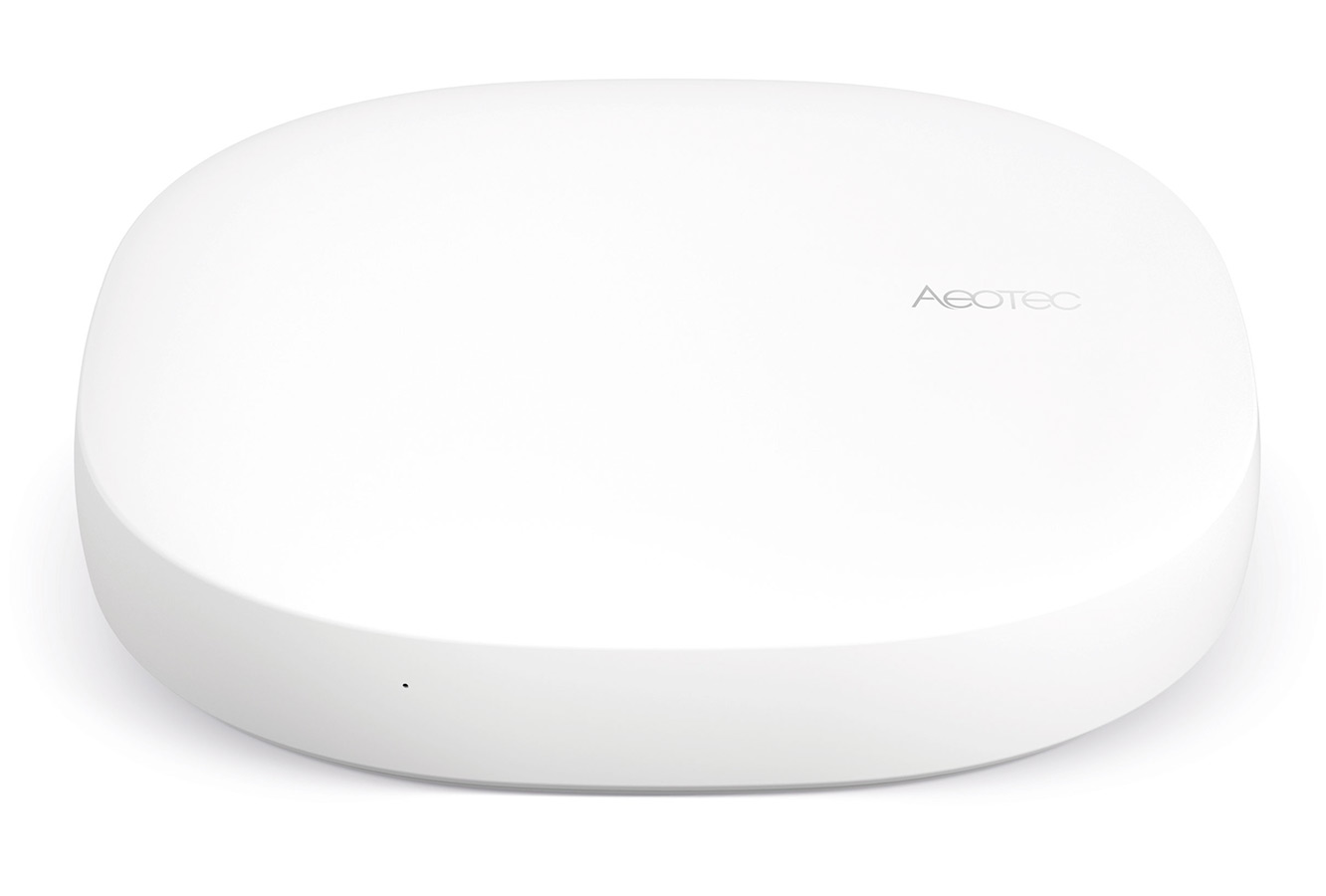 Vor 12:00 Uhr. bestellt, heute geliefert
2e chance available from 92,00
Why Robbshop
2 year warranty
Ordered before 12:00 on working days, delivered today.
More than 3000 positive reviews
Smart home service, knowledge and advice
Available 6 days a week on +31 73 762 0 762
Standaard 2 jaar garantie
Voor 12 uur besteld, morgen in huis*.
Meer dan 3000 positieve beoordelingen
Smart home service, kennis en advies
6 dagen per week bereikbaar op +31 (0)73-7620762
Bundles
Related products
Summary
Reviews
Alternatives
Specifications & Manual
More from this brand
Save with our bundle offers
Samenvatting
In het kort
Merk

AEOTEC

Artikelnr.

AEO_SMARTTHINGS_HUB

Installatiegraad

Gemiddeld

Protocol

Zigbee,

WiFi 2.4GHz,

Z-Wave Plus
Plus- en minpunten
+
Stuur meerdere protocollen aan vanuit één systeem!
+
Widgets mogelijk om snel scenes te starten vanaf telefoon
+
Kan op zowel Wifi als bedraad aangesloten worden
+
Compact design waardoor de kans op valse meldingen verminderd is
-
Nog geen backup functionaliteit
Omschrijving
Aeotec

SmartThings Hub V3 | Betaalbare smart hub

Als je zoekende bent naar een smart home systeem wat makkelijk programmeerbaar is en wat vele mogelijkheden biedt, dan is de SmartThings Hub een zeer mooie oplossing.

Het systeem is oorspronkelijk ontwikkeld door Samsung en daarna overgenomen door Aeotec. Aeotec ken je misschien van hun draadloze Z-wave producten. Dit maakt dat de hub verder doorontwikkeld kan worden en zo uiteindelijk breder compatible wordt met alles wat er op de markt van slimme producten verkrijgbaar is.

Doordat de SmartThings hub een Samsung achtergrond heeft is er ook volledige integratie met alle Home Appliances, denk hierbij aan slimme tv's, koelkasten, wasdrogers, etc.

Smart hub die werkt met grote merken
Enkele grote merken die op dit moment al samenwerken met SmartThings zijn Philips Hue, FIBARO, Ring en Google. Daarnaast zijn er nog vele andere merken (Check het volledige overzicht hier) die ook integreerbaar zijn zodat je systeem uiteindelijk perfect kan aansluiten bij de wensen voor jóuw slimme huis.

Voorbereid op matter
Matter beloofd de nieuwe standaard voor draadloze smart home te worden. De smartthings hub is voorbereid voor matter. Zo weet je `eker dat je smart home systeem is voorbereidt voor de toekomst

Maak slimme scenarios met je smartphone
Scènes binnen SmartThings zelf maak je eenvoudig via de app op je telefoon met de zogenaamde "als/dan" functies. Bijvoorbeeld; "als het deurcontact verbroken is, dan lamp aan". Tegenwoordig is er zelfs ook een web interface zodat je alles ook vanaf je pc of laptop in kan stellen! Maar in basis doe je dus alles via de app.

Backup batterij
De smartthings hub heeft een ingebouwde backup batterij.

De smartthings Hub is compatible met voice control
Al je scènes kunnen uiteraard ook aan worden gestuurd via spraak met behulp van Google Assistant en Amazon Alexa.
Uiteraard werkt de smart hub ook met Samsungs eigen spraak assistent Bixby.

Voor uitgebreide informatie over SmartThings kun je ook onze experience pagina bekijken.
Toon meer
Toon minder
ROBB's advies
Onze keuze voor een smart hub wanneer je prijs/kwaliteit belangrijk voor je is. Deze smart hub is verassend volwassen en maakt je huis slim zonder dat je zelf een smart home nerd hoeft te zijn.
Toon meer
Toon minder
Reviews
---
Weinig functionaliteit maar gelukkig geen duur apparaat
Ik heb sinds kort een Samsung TV en had gehoopt dat ik met de SmartThings Hub meer uit mijn TV en AeoTec Zwave devices kon halen maar dat valt enorm tegen. Ten eerste zijn mijn apparaten gekoppeld aan een AeoTec Z-Stick (Gen 5). Het had handig geweest dat toen ik deze aansloot op de USB-poort van de SmartThings Hub deze hem zou herkennen en het Zwave network van de stick zou gebruiken, maar werkt helaas niet. Ik kon daarom niet anders dan de Hub als second controller toevoegen aan mijn bestaande Zwave network / de Zwave stick. Alle Zwave apparaten lijken zichtbaar maar omdat SmartThings de Node ID van de apparaten nergens vermeld, kan ik niet zien wat wat is. Er zat dus niets anders op dan elk apparaat een voor een aan en uit te zetten om te kijken welk apparaat het betrof. Een ander gebrek is dat de technische instellingen van de Zwave apparaten niet in de SmartThings Hub worden weergeven en niet kunnen worden gewijzigd, bijvoorbeeld de tijd dat een bewegingssensor na te zijn geactiveerd weer een uitsignaal verstuurd. Verder kan de SmartThings Hub alleen vanuit de App worden bediend en is er geen webinterface. Het enige positieve dat ik zover heb kunnen ontdekken, is dat de Hub misschien de software van enkele apparaten heeft geupdate, maar dat ik moet ik nog verder controleren. Het was in ieder geval zo dat de technische instellingen van een aantal apparaten terug op de fabrieksinstellingen was gezet (zoals van de bewegingsmelders). Ik ben verder heel erg tevreden met mijn Samsung TV en andere Zwave Aeotec devices, maar ik had daarom van deze Hub echt meer verwacht. Misschien komt het nog in de toekomst.
Geweldige vervanging voor de Vera Edge
Gisteren mijn Vera Edge vervangen door de Aeotec Smarthub. Na alle apparaten te hebben unpaired op mijn Vera Edge dezelfde apparaten zonder problemen weer gepaired op de Aeotec Smarthub! Ook de scenes en automatische instellingen waren een fluitje van een cent! Binnen een halfuur alles weer werkend zoals voorheen, alleen reageren de apparaten veel directer! Geweldige vervanging dus voor de Vera Edge!
Een prima hub voor amateur en voor personen met meer domoticakennis
Ik heb de SmartThings hub nu enkele maanden in gebruik. Ik heb voor de SmartThings (ST) gecertificeerde devices gekoppeld, maar ook enkele goedkope Chinese devices. Voor de laatste moet je wat meer doen en meer kennis hebben om deze te koppelen aan de ST. Maar het lukt wel. Zigbee devices koppelen van andere merken dan Aeotec gaan minder soepel dan willekeurige Zwave devices. De Zwave devices worden meteen gevonden door de ST. Ik was zeer verrast van de geboden mogelijkheden en de lijst met merken van devices die gekoppeld kunnen worden.
Lees alle reviews
Verbergen
Volledige Specificaties
Algemeen
Available app

iOS

, Android

Confirmation

Wall mount

, Table model

Network connection

Wi-Fi and wired

Number of physical buttons

0

Plug model

Dutch / Resort

Power over Ethernet (PoE)

Nee

Protocol

Zigbee

, WiFi 2.4GHz

, Z-Wave Plus

Scene control possible

Ja

Smart functions

Smart heating

, Gateway

, Smart window / door sensor

, Slim door lock

, Smart curtains

, Smart multisensor

, Smart motion detector

Voice control

Google assistant

, Alexa

Working temperature

-20 ° C to +40 ° C

Works with

Alexa

, Google assistant

, Homey Bridge

, Philips Hue
Handleiding
Download hier de handleiding(en):
Lekker laten installeren
Liever lui dan moe? Laat je producten dan installeren door onze smart home experts. Dan weet je zeker dat alles naar behoren werkt, zonder dat je zelf al die handleidingen moet uitpluizen! Laat ons alles voor je installeren én programmeren, dan kun jij leukere dingen gaan doen.
Dit wordt 'm!
Aeotec Smartthings Hub V3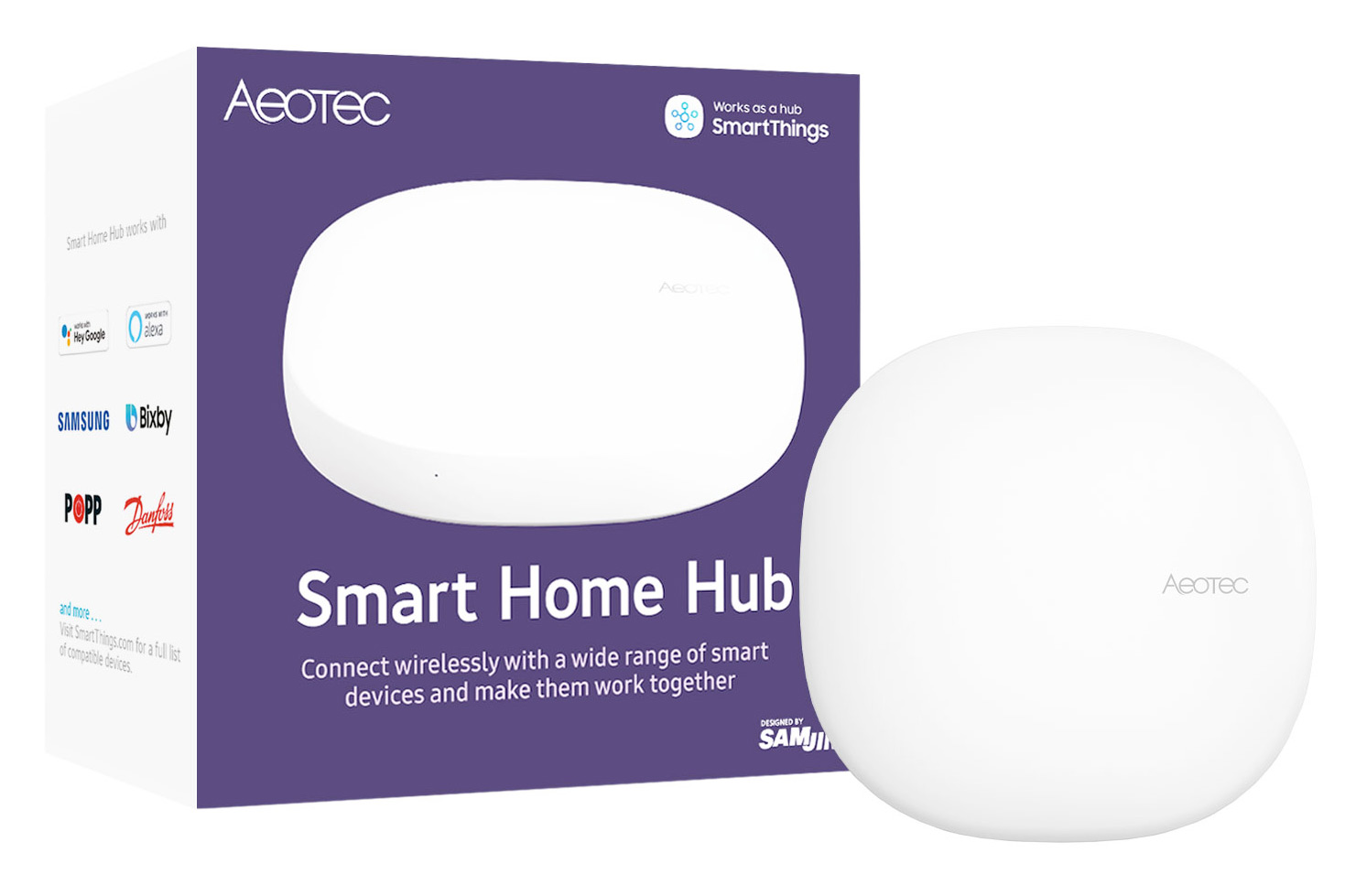 Vor 12:00 Uhr. bestellt, heute geliefert
2e chance available from 92,00
Why Robbshop
2 year warranty
Ordered before 12:00 on working days, delivered today.
More than 3000 positive reviews
Smart home service, knowledge and advice
Available 6 days a week on +31 73 762 0 762
Standaard 2 jaar garantie
Voor 12 uur besteld, morgen in huis*.
Meer dan 3000 positieve beoordelingen
Smart home service, kennis en advies
6 dagen per week bereikbaar op +31 (0)73-7620762
Vor 12:00 Uhr. bestellt, heute geliefert